After almost a year of logging into the silent void of online viewing rooms, you find yourself beginning to miss the things you used to hate – namely, the proximity of other people, overhearing snippets of conversation, children crying, standing next to a stranger who turns to ask: what are you thinking, what do you see? In the past, we all wanted the joy of stumbling into the Tate Modern on a Saturday morning to find it completely, miraculously empty. And now? Now, we'd give an arm and a leg to wait in a long line for ticketed entry only to find ourselves crammed into a crowd so dense we can barely see the painting.
These sensory, spontaneous, physical experiences are always going to be missing from the virtual realm, but Me, Family, a new digital project commissioned by Mudam Luxembourg, the Contemporary Art Museum of Luxembourg, attempts and succeeds in making its online art gallery a little less lonely.
It begins from the moment you load the page. Are you ready to join Me, Family? it asks (not the best title admittedly), offering you the choice to visit with or without your camera activated. The camera option, offers a range of artistic filters that provide varying degrees of obscuration (an illusion of privacy), and then, you're in, your image drifting around a page with all the other online visitors also floating around as avatars. Apparently, you can interact (if you can work out how), but in any case, there is something quite exciting about hovering over a neighbouring avatar, appearing 'Live from the United States.'
There are twenty three artists from thirteen countries exhibiting via little digital windows that you can click on to load up a preview or view the full thing. The problem here, and with all online exhibitions, is that the way we consume imagery on a screen is naturally restless; we become fickle and easily distracted, moving quickly from one thing onto the next. And in a general sense, this is what the exhibition aims to explore, addressing issues relating to connectivity, surveillance, alienation and identity. It's notable that you're not able to see the length of each video work and there's no option for fast forwarding; you either watch the whole thing or you return to the homepage.
The work is hugely varied, and one of the format's main appeals is the ability to view in small bursts – one artwork now, another artwork later – and also due to the large number of participating artists, it's unlikely you'll find yourself running out of content too quickly.
So where to start? Clément Cogitore's The Evil Eye is a gripping narrative piece that plays out a series of highly-edited, commercial style visuals as a woman describes, in whispered, conspiratorial tones, a frighteningly relatable dystopia. The contrast between audio and visuals has an especially unnerving impact on the perspective, imbuing simple, everyday gestures with deeply sinister undertones. Li Ming's Rendering the Mind, a series of glitching videos that blur animation and reality, and Karolina Markiewicz and Pascal Piron's split screen video Side Effects of Reality (To not be destroyed, reduced to the powder by the powder and the fist) also make for interesting watching; both feature beautiful cinematography (make sure you're on full screen).
It's quite fun clicking on the virtual comments that other visitors stamp onto the page in the form of recorded audio or gestures (thankfully, there's nothing equivalent to a like button so you can't get seduced into leaving a comment and then, checking back in to see who agreed), but ultimately, the real, physical interaction is still missing and without it, the art falls a little flat. Fingers crossed for the speedy reopening of galleries and until that time, Me, Family helps to bridge the gap.
'Me, Family' runs until 21 March 2021, with access via: mefamily.mudam.com The exhibition is part of a larger project entitled 'Me, Family. Portrait of a Young Planet' by Musée d'Art Moderne Grand-Duc Jean (Mudam) and is accompanied by a publication, public programme and collection displays at the museum.
Featured Image: View of the online platform Me, Family, 28.10.2020 — 21.03.2021, Mudam Luxembourg. Photo: © Mudam Luxembourg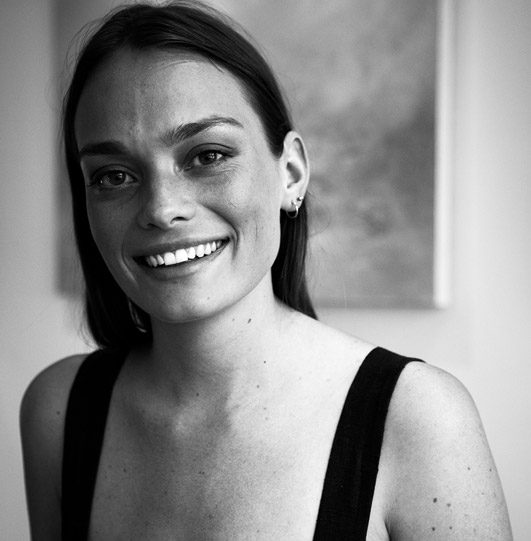 Millie Walton is a London-based art writer and editor. She has contributed a broad range of arts and culture features and interviews to numerous international publications, and collaborated with artists and galleries globally. She also writes fiction and poetry.