On Hannah Arendt: Eight Proposals for Exhibition is a 12-month programme dedicated to exploring the writings of the German-born philosopher through a series of eight exhibitions accompanied by a virtual reading group, talks and various online resources.
Whilst Arendt was a prolific writer over the course of her lifetime (1906-1975), the gallery's programme is framed around one of her later publications: Between Past and Future: Eight Exercises in Political Thought. Across the eight chapters of the book, Arendt lays out her observations of the modern world, describing how the loss of traditional values and concepts such as justice, reason and responsibility can result in societal crises. Crucially, the book suggests "how to think" rather than "what to think". Inspired by this approach, Richard Saltoun Gallery's exhibition proposals and discussions are perhaps best understood as creative forms of engagement rather than direct reflections of Arendt's writing.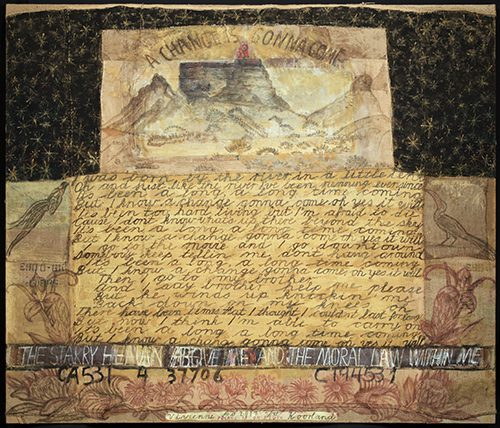 The first of the exhibitions, The Modern Age, which opened earlier this week, addresses themes of dislocation, statelessness and social alienation, all of which feel particularly pertinent in the context of the global pandemic but also in relation to many wider contemporary issues. The show features sculpture, installation, photography and painting by Siah Armajani, Thomas Bayrle, Véronique Filozof, Vivienne Koorland and Jo Spence, and is accompanied by an audio work entitled Lack Of, created by Brazilian sound artist and music producer Laima. Lack Of is the first of eight sound pieces corresponding to each chapter.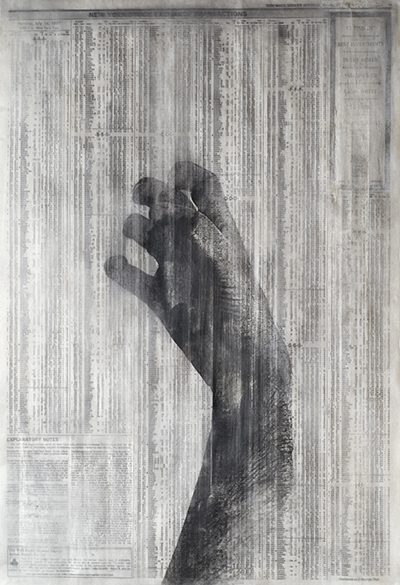 The Concept of History will open in February as a retrospective of British artist Peter Kennard's practice, bringing together three bodies of his work including his little-known STOP paintings from the 1960-70s which were informed by events such as the Paris student riots, The Prague Spring and Vietnam War protests; his series of Pallets from the 1990s; and a new series of works on paper 2020.
In April, What is Authority? will take the form of a group exhibition, investigating everyday discrimination through the work of Lili Dujourie, Everlyn Nicodemus and Lerato Shadi, followed by a solo show of paintings and drawings by French-Israeli artist Bracha L. Ettinger in the relation to the question posed by Arendt's fourth chapter: What is Freedom?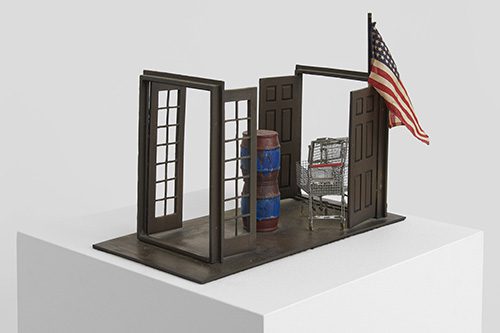 Roger Berkowitz, Founder and Director of the Hannah Arendt Center in New York, provides an introduction to each exhibition and interviews the participating artists in a series of videos available to watch on the gallery's website. This is in addition to the virtual reading group, which is led by academics across the globe, and free to subscribe to via Zoom.
Details of the second half of the programme – The Crisis in Education (July), The Crisis in Culture (August), Truth & Politics (October) and The Conquest of Space (November) – are due to be announced later this year. For more information visit: richardsaltoun.com
Featured image: Peter Kennard, Stop 32, 1968 – 76. Courtesy of the artist and Richard Saltoun Gallery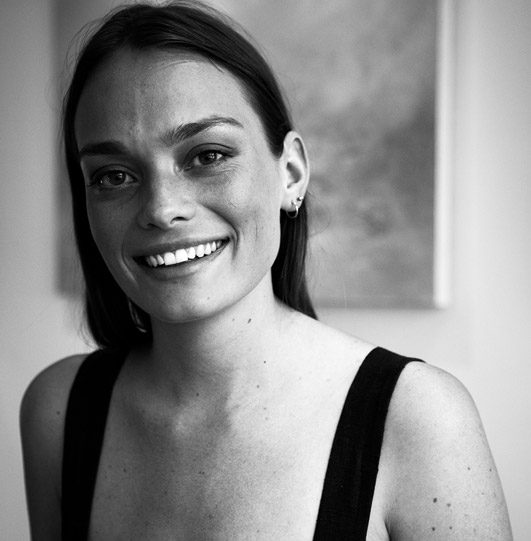 Millie Walton is a London-based art writer and editor. She has contributed a broad range of arts and culture features and interviews to numerous international publications, and collaborated with artists and galleries globally. She also writes fiction and poetry.