Belfast-born Matt Mcbriar and Andy Ferguson attracted public attention for the first time in 2008 with their blog FeelMyBicep. They created it when they separated after university as a way to share music with each other, but it soon went viral. At their peak they posted more than 100 songs a week, and their ability to unearth underground gems and lost rarities earned them more than 100,000 visits per month.
This almost obsessive addiction to discovering different sounds and the vast knowledge they accumulated because of it culminated in the unique and inimitable sound of their debut album, Bicep, which took us through a journey of psychedelic tempos, polyrhythmic syncopes and mesmerising melodies.
Now Isles takes this exploration one step further, incorporating a broad amount of inspirations. Their 67-hour-long Spotify playlist had already given us hints of how eclectic their new LP would be. Daniel Avery's soft and meditative single 'Petrol Blue' sits next to Underworld's 'Dirty Epic', and Jessy Lanza's hyper-experimental and Gábor Lázár's cyberfunk are paired with M83's melodic organ in 'In Church'.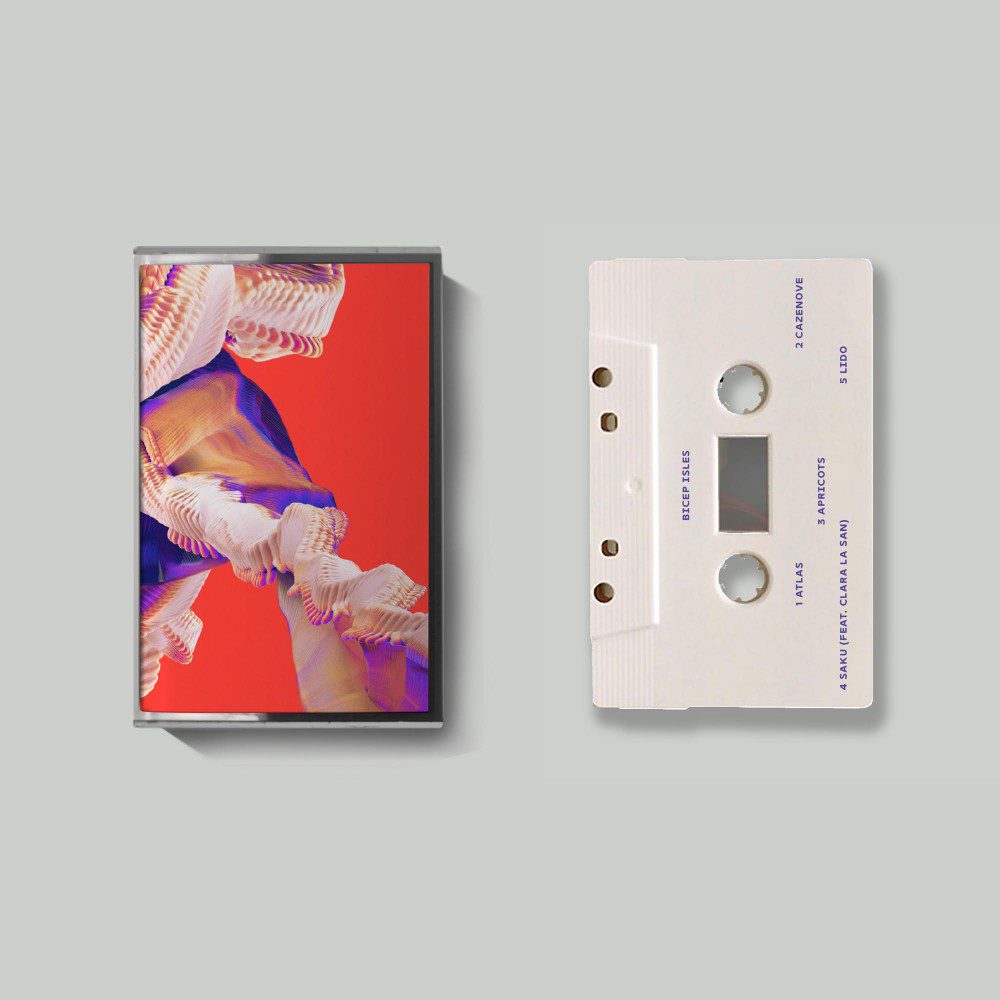 In 2017 'Glue' took over the electronic music scene. It was still playing in London, where the duo is currently based, when nightlife was shut down last year. 'Opal' was pushed further with Four Tet's remix in 2018, becoming another essential at any music festival. This was Bicep's first album – euphoria, the climax of the night and the urge to close your eyes and hold your friends tight.
But Isles leaves this rave euphoria behind; it is more serious and introspective. Although it was largely composed in 2019, it is the perfect album for the pandemic, for moments of reflection and isolation. It is made for listening at home, alone. It does not require a club sound system or the rave atmosphere – although Matt explains they rented Corsica studios to test the demos and feel them under a big sound system.
Bicep leave behind the typical 4/4 structure of house and let sound fusion run wild, inspired as they say by their lived experience in London, in the Bulgarian choirs, Bollywood vocals and the Turkish pop they listened to in the city's kebab shops.
This Indian influence appears most clearly in 'Sundial', with the sample of Asha Bhosle & Bhupinder Singh's 'Jav Andhera Hota Hai' taken from Bollywood movie Raja Rani.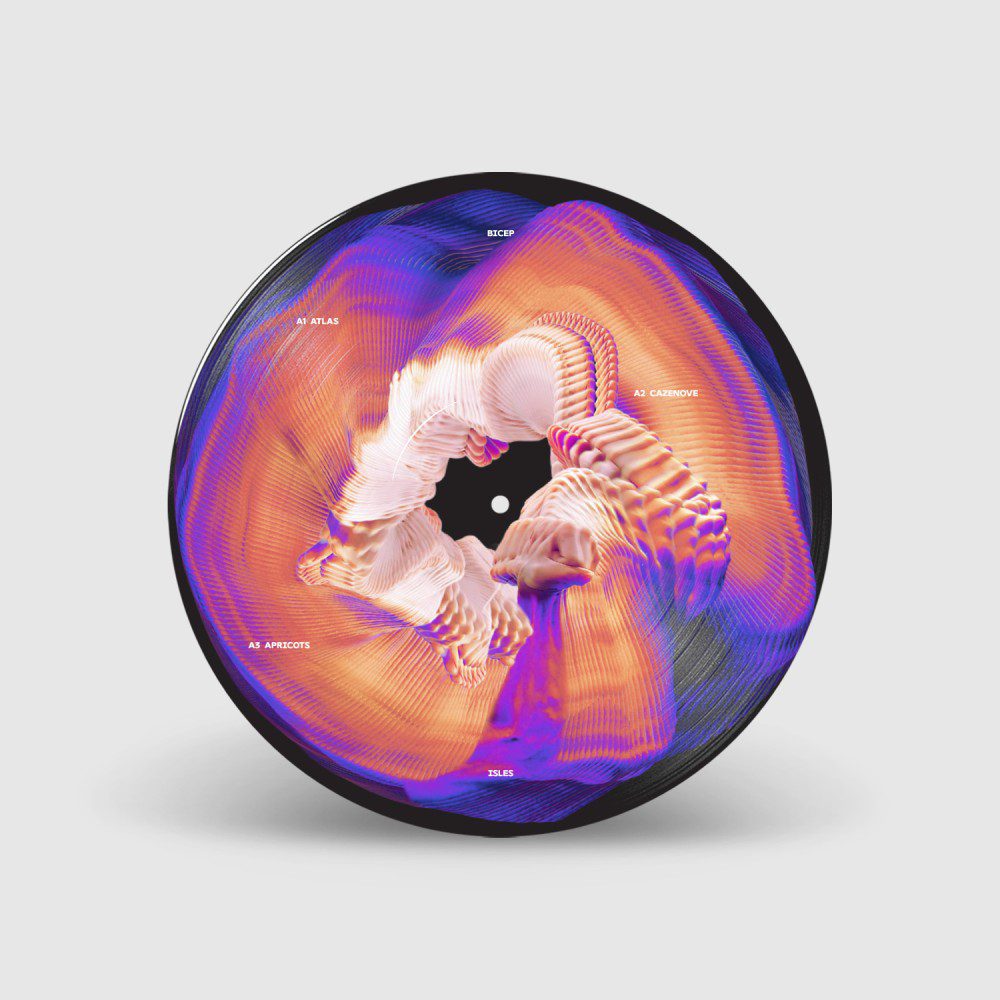 Bicep explain their influence in an interview with Mixmag: "Living in East London, Indian influence and music is everywhere and over the past few years we've both become huge fans of Bollywood film scores, particularly the female soprano performances. The haunting melancholic epicness really strikes a chord with both of us. We feel we can relate to how similar it is to the Irish folk we grew up around from the likes of the Clannad."
The sounds in Isles are darker and more conflicted, juxtaposing the diversity and exploration of London life mixed with their Irish identity, and the conflict this duality entails.
The album starts out strong with 'Atlas', the song that resonates most with their debut album, but 'Cazenove' tells us we are setting off on a completely different trip, introducing feelings of spirituality with a softer percussion and xylophone.
The recurring chilling ghostly melodies, whether it be the sample in 'Sundial' or Julia Kent's vocals in 'Rever' tie the album's meditative state together. Eerie church organs of 'Lido' bring out those overwhelming feelings of melancholy, the lack of euphoria we are living in, and 'Saku' drives it home with the lyrics "But I need to feel what I felt before / Can you help me feel what I'm waiting for?".
Although these songs may be more bedroom techno than what we expected from Bicep, they are not background music. There is no trace of minimalism, and 'X' and 'Fir' say a definitive goodbye to any sense of economics of sound.
From the sample of ethnomusicologist Hugh Tracey, who since the 1920s collected archived music from Southern and Central Africa, to the collaboration Korean singer machìna, who traded K-pop for experimental music, Isles does not stop surprising us with unique sounds.
After the trip through the isles, we are left with a hopeful feeling of strength 'Atlas' gave us to begin with. 'Hawk' makes us want to go back and start all over again and shows just how emotional electronica can be.
'Isle' is just as eclectic and mesmerising as the album cover. It is no surprise it took them two years to finish the album. It demonstrates the almost scientific accuracy with which Bicep meticulously create each song, perfectly blending a huge collection of sounds from around the world. Now we only have to close our eyes, meditate and hope to hear it on Corsica studio's sound system when this is all over.
Isles by Bicep is out now on Ninja Tune

Born in Barcelona and based in London, Anna writes about art, techno and psychogeography. She is also a lover of film photography and is slowly building an Olympus camera collection.