Contemporary visions for the discerning creative.
What is a Trebuchet
A trebuchet is a medieval siege weapon that can be moved to a variety of optimal positions for maximum impact. Similarly, Trebuchet is a bold voice that challenges entrenched views through the excitement of new creative ideas, writing and cutting edge art.
Audience
Trebuchet-magazine.com attracts over 100,000 unique users each month. In print, Trebuchet reaches a luxury network of art insiders, collectors, academics and the curious to explore both the frontiers and the central pillars of art. Through surveys and social media we've found our audience to be; 21 – 64 year old art collectors, taste makers, cultural tourists, curators, artists, media creatives, academics and luxury travellers.
Marketing
Trebuchet is promoted through the website, social media, advertisements in related publications, podcasts, partner film festivals (WLFF), literary festivals, press launches, contributor lectures, BBC radio 4, partner exhibitions, launch events and stands at art fairs. distribution Distributed through WH Smiths (High St & Travel) in the UK, Ireland, Australia, Portugal, Italy, Spain, Germany, Levant, USA (inc. Barnes&Noble) and Canada. See stockists for specialist stores/galleries in other countries.
TREBUCHET Magazine
Trebuchet looks at the processes leading producers use to create exhilarating successful art, and in doing so inspiring other artists and informing collectors of new trends. Previous issues have focused on; curation, art and crime, architecture, political art, street art, the body, time and space. By focusing on a specific creative field with each issue Trebuchet is a continual reference for collectors and artists, presenting them with new avenues for exploration outside the echo chamber of generic contemporary art.
Something physical
In 2017, we felt that we had something to offer a global readership, a luxury reading experience and a permanent document of  the changing art world. As online bios, CVs, artistic statements and reportage quickly get amended to account for trends and popularity the past is quickly erased.
With that in mind we've created a luxury coffee table magazine that is meant to be kept and enjoyed over time. Printed as an off-size A5 (195 x 240mm), 144-180pp (350gsm cover, 100gsm uncoated) high-end quarterly each issue is a premium design led publication that celebrates quality from cover to cover. Priced at £11 we aim to entice readers of Aesthetica, Art Monthly, Monopol, Wallpaper, Paris Review, Atlantic, Nexus, LRB, Wired, McSweeneys, Creative Review, Monocle, Vogue, and Vanity Fair.
Banners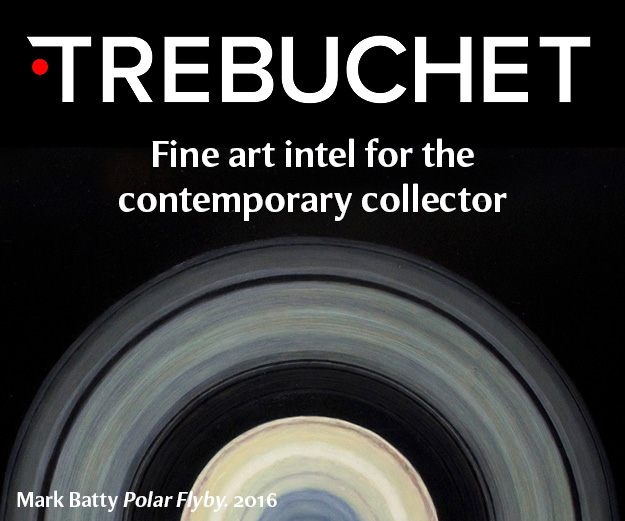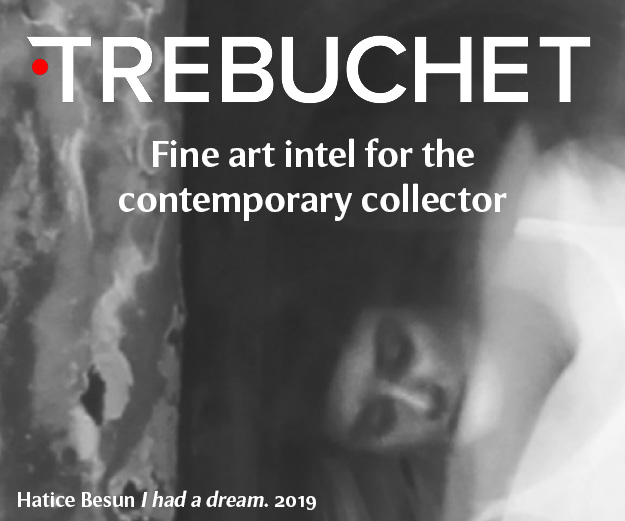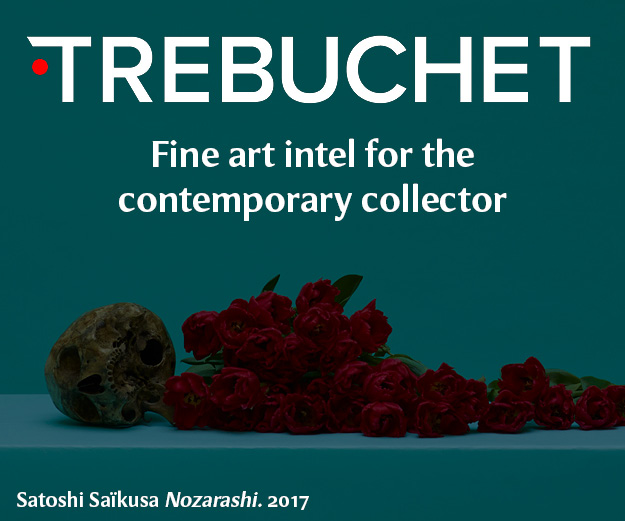 —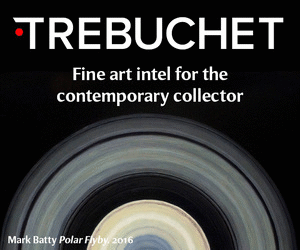 Trebuchet magazine onsale: