"I don't remember when we took the photos for the cover and the painting… but it's one of those things; we've been in a state of strange, emotional paralysis and locked down for a while, for obvious reasons, for political and environmental reasons, everything. So it doesn't surprise me that the whole mood of a lot of artwork coming out right now resonates. Yes, there's one thing that's drastically different, but the rest of the world that we've all been living in for a long time is drastically the same, unfortunately, in a funny way."
– Matt Berninger, 2020.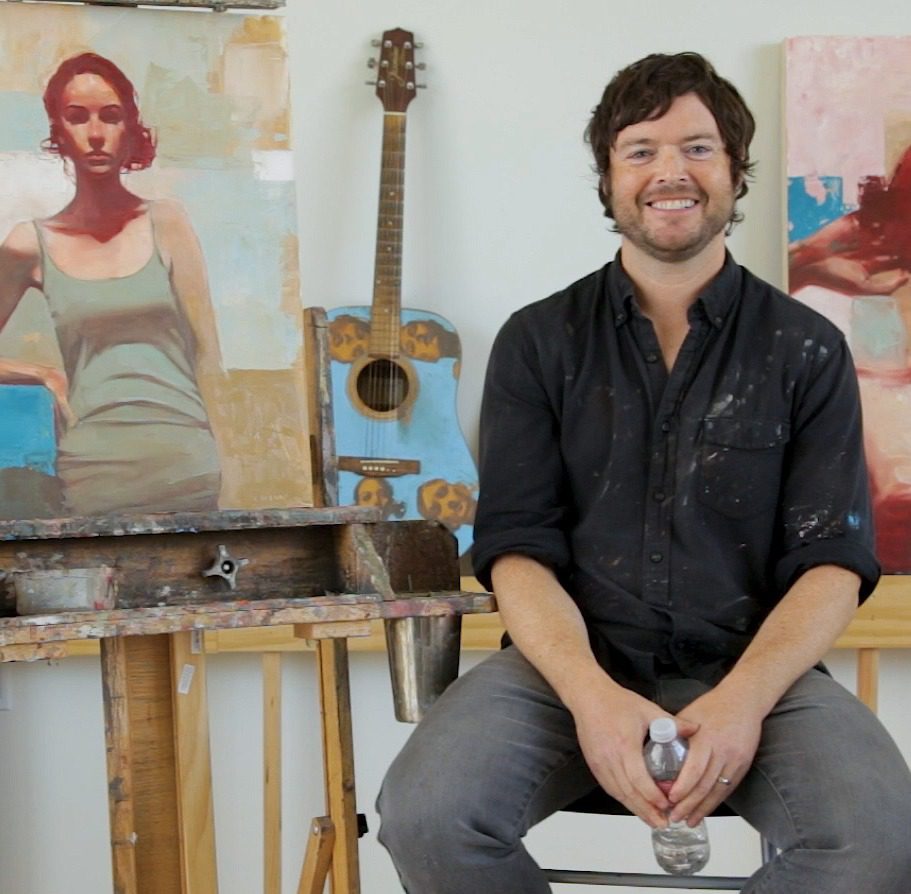 Michael Carson
Arizona-based painter Michael Carson is a graduate of the Minneapolis College of Art and Design, whose artwork can be found in private and corporate collections throughout the United States. His volition is to emphasise relationships of colour and light and allow the texture of his brushstroke to move a viewer's eye through the art.
Artist Statement:
"My work is first and foremost figurative studies. It's what I like to paint, my biggest challenge and my greatest pay-off. My nondescript surroundings help me create a mood or a story that I am trying to relay through my painting. Inspiration comes from architectural interiors as well as fashion and my work allows me to explore and explain this side of myself. Seeing how the work evolves, the subtle and the drastic differences, and looking forward to the future is what keeps me painting. I view a painting as a success when I take from it something new that follows me into my next work. It's just about learning to become a better painter."
www.bonnerdavid.com
Portrait of Matt Berninger #1 (2020)
Original work: acrylic on 76cm x 61cm canvas.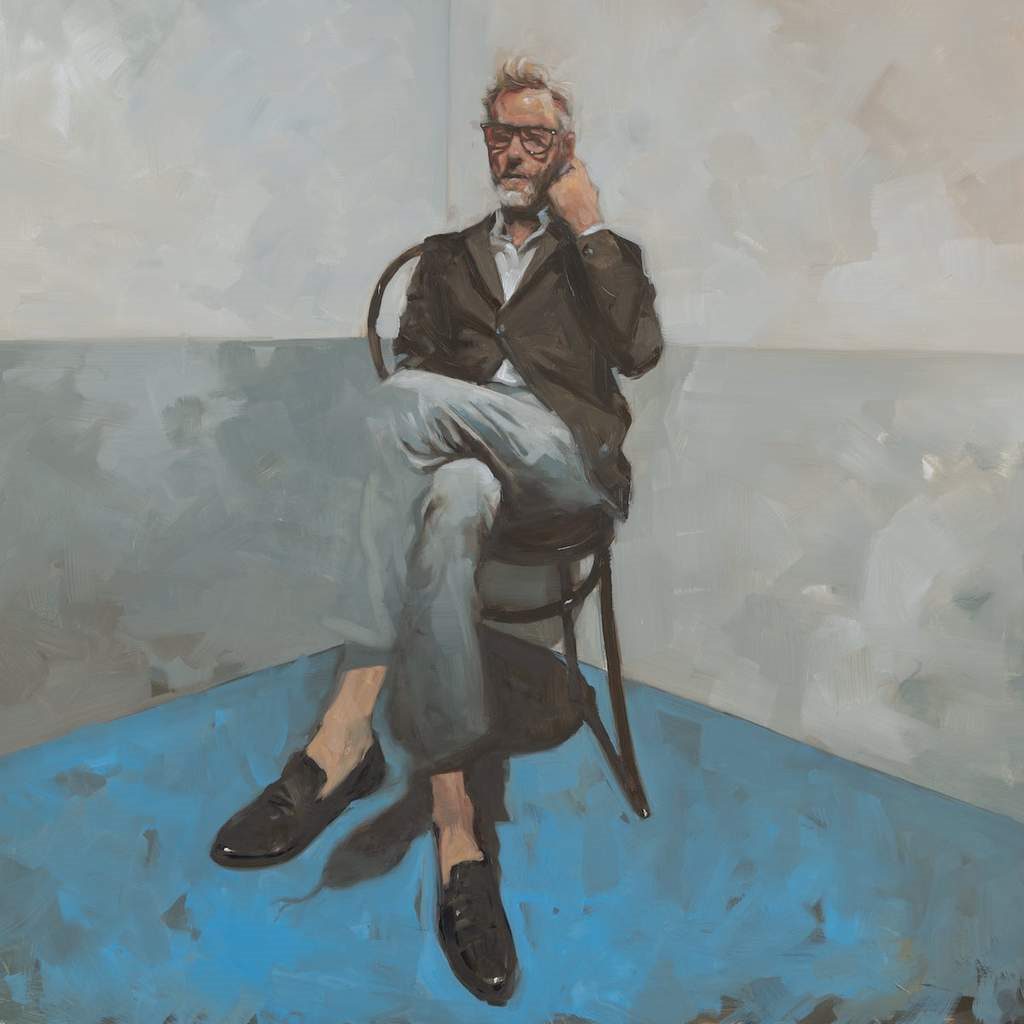 "The art is in some ways a traditional portrait with my style put in for good measure. Matt is proportioned in a way that makes him feel alone and cornered in a room, which was the mood I intended.
As a creative person, we all spend a ton of time in a room alone, thinking, and working on things. We all have this in common. This album felt very introspective and personal so I wanted it to feel that way — like catching someone in the middle of a thought.
One thing I did during our (or any) photoshoot was look for natural movements and idiosyncrasies specific to that person. The trick is to say you photograph on three and then take the photo on five, right after they've stopped trying to pose. That in-between thought. That's what I wanted." – Michael Carson, 2020.