[dropcap style="font-size:100px; color:#992211;"]W[/dropcap]here has the Kale gone? What do we do now?
That's right Kale Shake fans the Kale has left the building for March and April. Why? According to Sainsbury and Co-operative spokespeople 'it is out of season, it'll be back in 4 weeks (or so)' and also 'can you please back off sir my ears are ringing and I believe your hands are cutting off circulation to my brain'.
Remember our Joe Rogan Kale Shake recipe – it's good isn't it – but what to do without Kale?
Who knew that in this day and age some foods are actually out of season, there are times when our ceaseless NEED to spend our money is abated by good ole nature. BUT it is so…
Alternatives to Kale :  Cavolo Nero.
So. Let me introduce you to Kale's weird looking cousin : Cavolo Nero.
Cavolo Nero is available in most Sainsbury's supermarkets and our local will get it in if you speak/email the right person.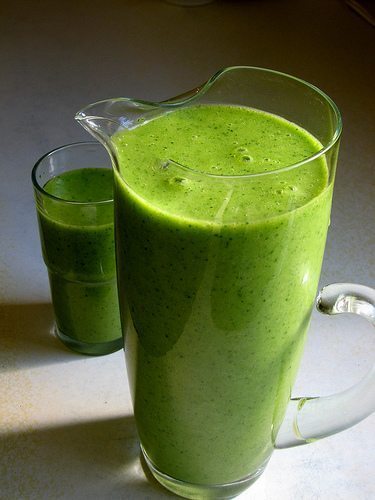 [quote]But British grown cavolo nero
is now available in the UK!
Usually grown in the sunny south of Italy,
cavolo nero is now being grown
in Lincolnshire, renowned for
its fertile, loamy soil and where
so many of our vegetables come from.
Cavolo nero is also
known as black cabbage,
Tuscan kale, or by
its Italian names
lacinato and nero
de Toscana and is
a cousin to the
popular Italian vegetable
cavolo fiore
(similar to cauliflower).
Cavolo nero is a great
source of lutein,
vitamins K, A and C
as well as significant amounts of
manganese, copper,
fibre, calcium, iron,
the B vitamins and
many other elements.
–  http://www.discoverkale.co.uk/what-is-cavolo-nero/ [/quote]
So giving it a whirl we've given the double thumbs up. It tastes the same and should do the trick to assuage your Kale Shake addiction over the next few weeks until our delightful Kale comes back.
If you're wondering what Cavolo Nero means Black Cabbage in Italian, so now like Joe Rogan himself you can have a little italian in your mongrel Kale shake mix.
Of course, if you have any suggestions for alternative healthy recipes that you'd like to share feel free to use the comments section below.
Over and out and all hail Kale.
Main photo credit: www.terawarner.com.
More great Cavolo Nero information and recipes
The aim of art is to represent not the outward appearance of things, but their inward significance. – Aristotle