[dropcap style="font-size:100px;color:#992211;"]A[/dropcap] 
new report
 has identified a set of key values—including curiosity, experimentation and social interaction—that give arts and health interventions their 'power and richness'. 
It is hoped that a better understanding of why arts activity makes a difference will improve the way interventions are designed and measured, and pave the way for more research about which approaches produce specific wellbeing outcomes.
"I hope the project will be a confidence-booster for the arts sector," said Tim Joss, chief executive and founder of Aesop, who carried out the research. "For at least 20 years, they've had this concern about being instrumentalised—just an additional resource for health and other sectors, and not valued artistically. Using 'active ingredients' they can communicate the unique power of the arts and be proud partners of other sectors."
It says that arts practitioners currently have 'limited knowledge' of which elements of experiencing the arts, and in which combinations and settings, contribute to positive social outcomes for participants. According to the report, this problem is exacerbated by the fact that much knowledge is held by specific artists working on specific projects. It says that change is necessary to disseminate good practice and help arts interventions scale up.
The authors say that the current situation 'often manifests as a lack of awareness of the options for, and effectiveness of, arts-based interventions; a lack of confidence in the efficacy of complementary approaches; and a lack of understanding about the circumstances in which arts-based interventions would be more, or less, appropriate'.
In response, the project has developed a logic model setting out the inputs, outputs and outcomes in an arts and health process—including suitable venues, workshops and the discovery of cultural identities—and isolating the active ingredients that effective projects involve. These comprise:
Social interaction

Arousal of curiosity

Sense of expectation

Feeling of safe space for expression

Encountering the other

Sense of possibilities

Scope for experimenting

Trying new modes of expression / building on old forms
The report hopes to help organisations plan successful projects by asking questions like 'How can participants be made to feel they are in a safe space?' and 'Hhow does the programme support participants to experiment with new and old modes of expression?'
Commenting on the report at a launch event, NHS England Director of Personalised Care James Sanderson described the report as a "game changer".
Source: ArtsProfessional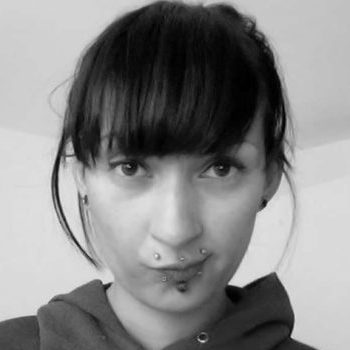 Naila Scargill is the publisher and editor of horror journal Exquisite Terror. Holding a broad editorial background, she has worked with an eclectic variety of content, ranging from film and the counterculture, to political news and finance.