As a curator, Jade Foster is interested in exploring untold histories and promoting artists that create for communities. Their latest curatorial project, At Peace at Gillian Jason Gallery London, brings together five artists whose practices subvert and rethink how Black women and figures have been historically represented and perceived in Western art traditions.
Here, Foster speaks to Millie Walton about their curatorial approach, what feeling 'at peace' means within the art world and the thirst for Black figurative painting.
What was your introduction to the art world? And what interested you in curation specifically?
In 2013, when I was 16, I participated in THE OPEN PROJECT (TOP) at MAC (Midlands Arts Centre), Birmingham. It was a curatorial training and professional development programme for emerging arts professionals, which included curating an exhibition from an open call in their first floor art gallery. We were mentored by Marlene Smith who was instrumental in the British black arts movement and as a member of the Blk Art Group. That was my first introduction to the art world, and it's also what got me interested in curating.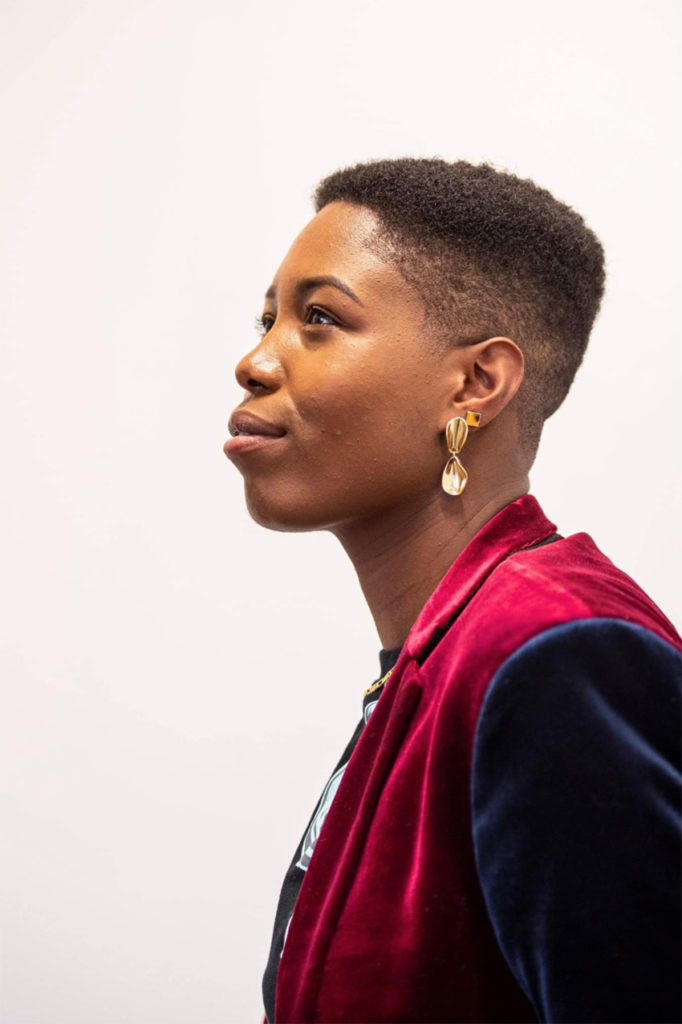 In your view, what defines good curation? Can you give an example of a recent show that particularly impressed you in terms of its curation?
I'm interested in curators who pay a lot of attention to detail – to the artworks, artists and the contexts in which the work is shown – and have thought about the people who are going to engage with the exhibition. You can tell that a lot of effort has been put in when the works comes together and make sense as a whole. This also applies to curators that work with other forms of public presentation and ways of curating outside of what we traditionally consider to be an exhibition.
I was recently impressed by these shows: Cut & Mix at New Art Exchange curated by Ian Sergeant; War Inna Babylon at ICA London curated by Kamara Scott and Rianna Jade Parker; Phyllis Christopher, Heads and Tails at Grand Union in Birmingham; and Gurminder Sikand, The Weaver of Songs at TG gallery in Nottingham.
You've previously described your curatorial practice as 'live' and 'frequential'. What does that mean exactly?
Being present; having a particular rhythm or pace to your working pattern and paying particular attention to how these aspects play out in your methodology and approach to curating.
I wrote this on the Black Curators Collective's Instagram which explains it more conceptually:
"In these images I am moving in a studio, trying to understand what it feels like to experience liveness in a moment of restriction and inactivity. What does it mean to stay present with yourself but also curate programmes that have a presence? I regularly use movement as a way of understanding my relationship to the practices in which I embody, and work with artists to present. 'Curatorial frequency' is a term I coined in thinking about Tina Campt's term 'black visual frequency'. The coined term allows me to articulate the physicality of curating when working with time-based art and discursive programming, this includes: energy exchanges; transmission; movement and pace (both literally and metaphorically)."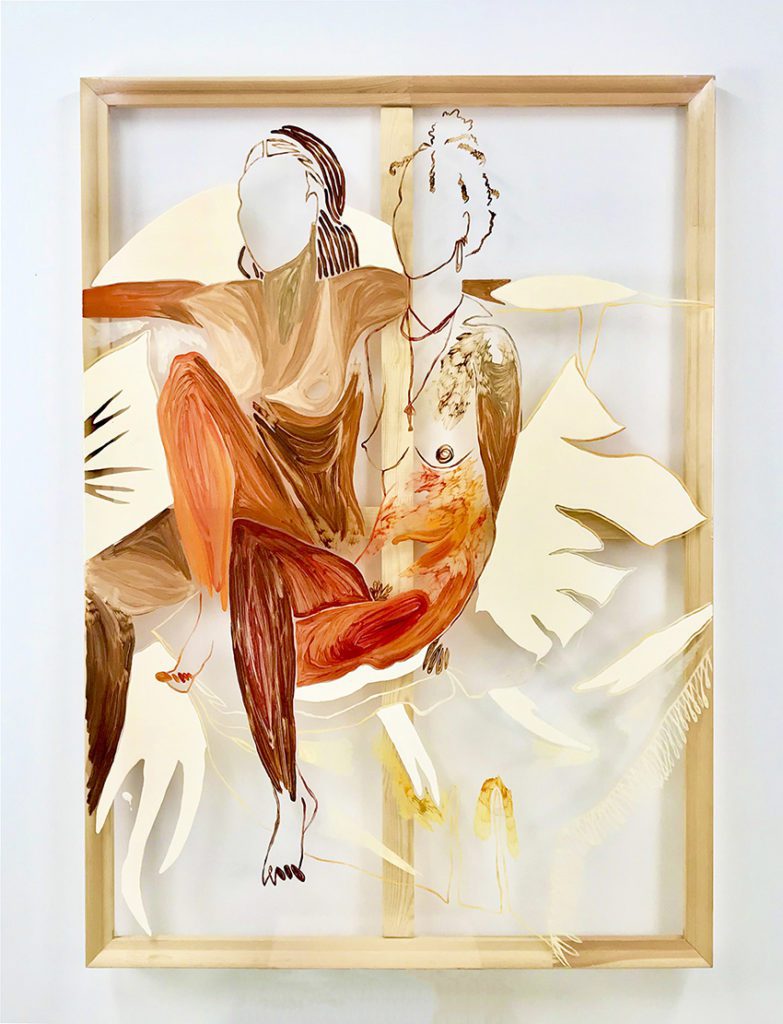 How did you come up with the title of the exhibition at Gillian Jason Gallery and why is the state of being 'at peace' important?
When I speak to artists, some feel like they are always trying to dodge harm, avoid exploitative systems and institutions that don't care about their needs, resist harmful categorisation, generalisation and tokenism. They can't do what they love without needing to be wary, consistently watching their backs and protecting themselves. So, feeling at peace would mean not needing to worry and being able to do what you love with agency and on your own terms.
I chose to focus on that theme because I wanted to explore what it means, as a curator, when you are approached by a gallery to curate a show of all Black women and non-binary artists, but take on the task without harmful racialisation which encourages inauthenticity, and without losing integrity, dignity and nuance. It's important the artists feel proud and comfortable, and know that they have been attentively listened to and that I have communicated the specificities of their work, their contexts, and who they are as artists.
What was your process for selecting the participating artists?
Speaking to colleagues in the field such as Katherine Kennedy, a curator and artist in Barbados; as well as understanding what relationships the gallery wanted to build with artists they are interested in working with. We saw there were synergies in artists we both wanted to engage.
I then sent the exhibition description of the themes and premise to a range of artists to see if it fitted with what they were interested in and what they were already exploring within their practice. The artists in the exhibition were the ones who wanted to participate. In a way they selected me, rather than me selecting them.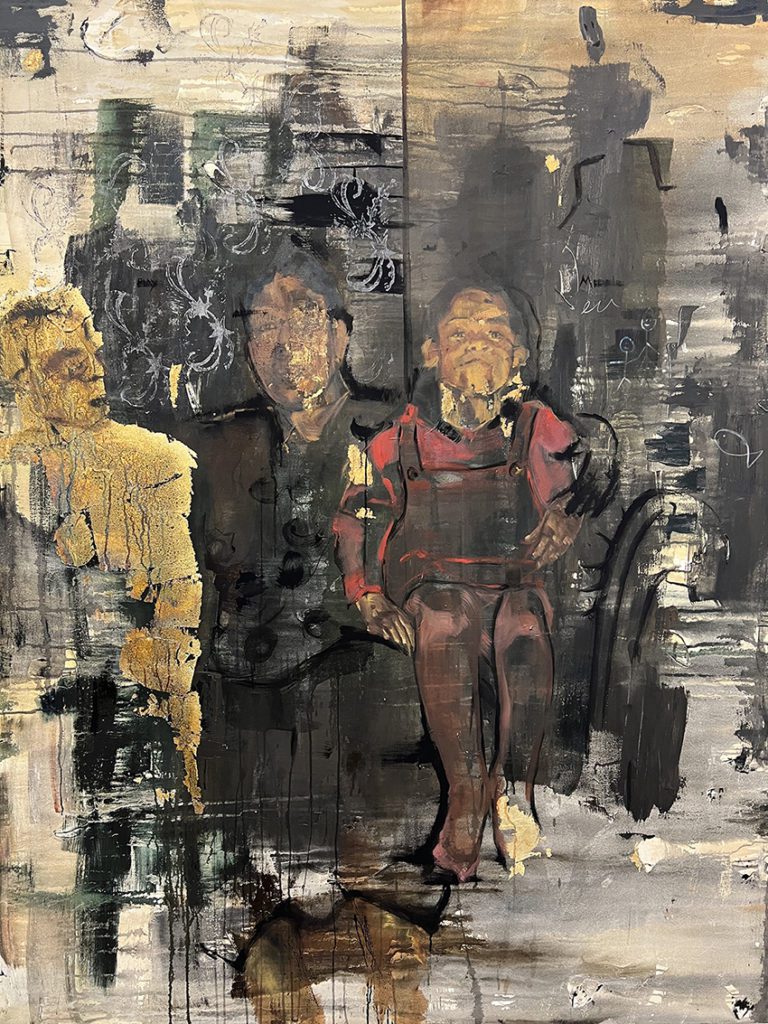 In researching the exhibition, did you find your own perceptions were challenged in any way?
No because I don't have fixed perceptions; they are constantly in flux. I left it really open for a variety of positionalities and perspectives. I wanted to learn from the artists.
What would you like audiences to take away from the exhibition?
A sense that everything is interesting, carefully considered and contextualised, but also that they are aesthetically beautiful artworks, created with care.
Within the art world more generally, there seems to be a real thirst for figurative work at present. Why do you think that is?
Yes, there is a thirst for Black figurative painting, specifically. Figurative painting is easily marketable and has always been so historically. I think a recent article in Frieze magazine comments on this better than I could, but I will try. I think it's because of Black Lives Matter with racial and social justice being a focus. It's spoken about across all sectors and areas of life, of course, rippled down to impact the art market. Trends are cyclic and follow patterns in line with cultural phenomenon's and seismic social and political events which is felt communally. Art imitates life.
"At Peace" runs until 30 January 2022 at Gillian Jason Gallery, 19 Great Titchfield St., London W1W 8AZ. Find out more: gillianjason.com
Featured Image: She Likes the Smell of Lavender by Cece Philips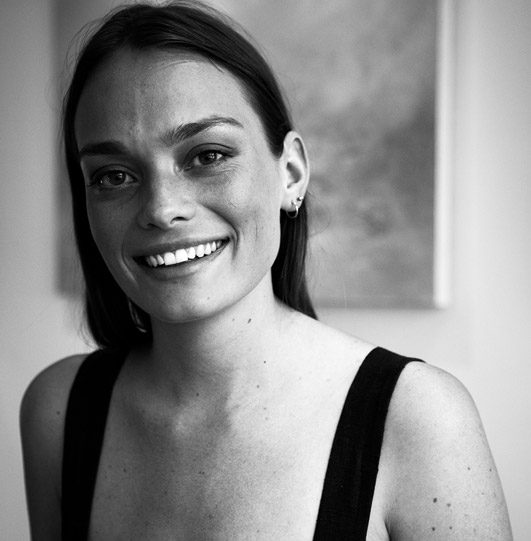 Millie Walton is a London-based art writer and editor. She has contributed a broad range of arts and culture features and interviews to numerous international publications, and collaborated with artists and galleries globally. She also writes fiction and poetry.