The Vito Schnabel Galleries Clarkson Street space debuts their first exhibition of 2022 on the 22nd of January with Chaz Guest: Memories of a Warrior. The nine new artworks range from historical portraiture to large-scale battle tableaux, challenging orthodoxies, and conventional narratives of African American histories.
As an early spotter of talent, one could not ask for much better than Christian Lacroix. Guest was working as a fashion illustrator in Paris during the 1990s when monsieur Lacroix insisted he simply must paint. The artist's supporters have continued to be as auspicious; President Obama owns two (including one of himself), Angelina Jolie had Guest paint her daughter Zahara, and Opera Winfrey owns his Maya Angelou.
Bringing to his history painting the same approach as he does with his celebrity portraits, Guest continues to seek the soul and inner-truth of his sitter for some of this series, the late actor Michael K. Williams. The painter and the actor formed a strong rapport during these sessions, taking place not long before Williams's death.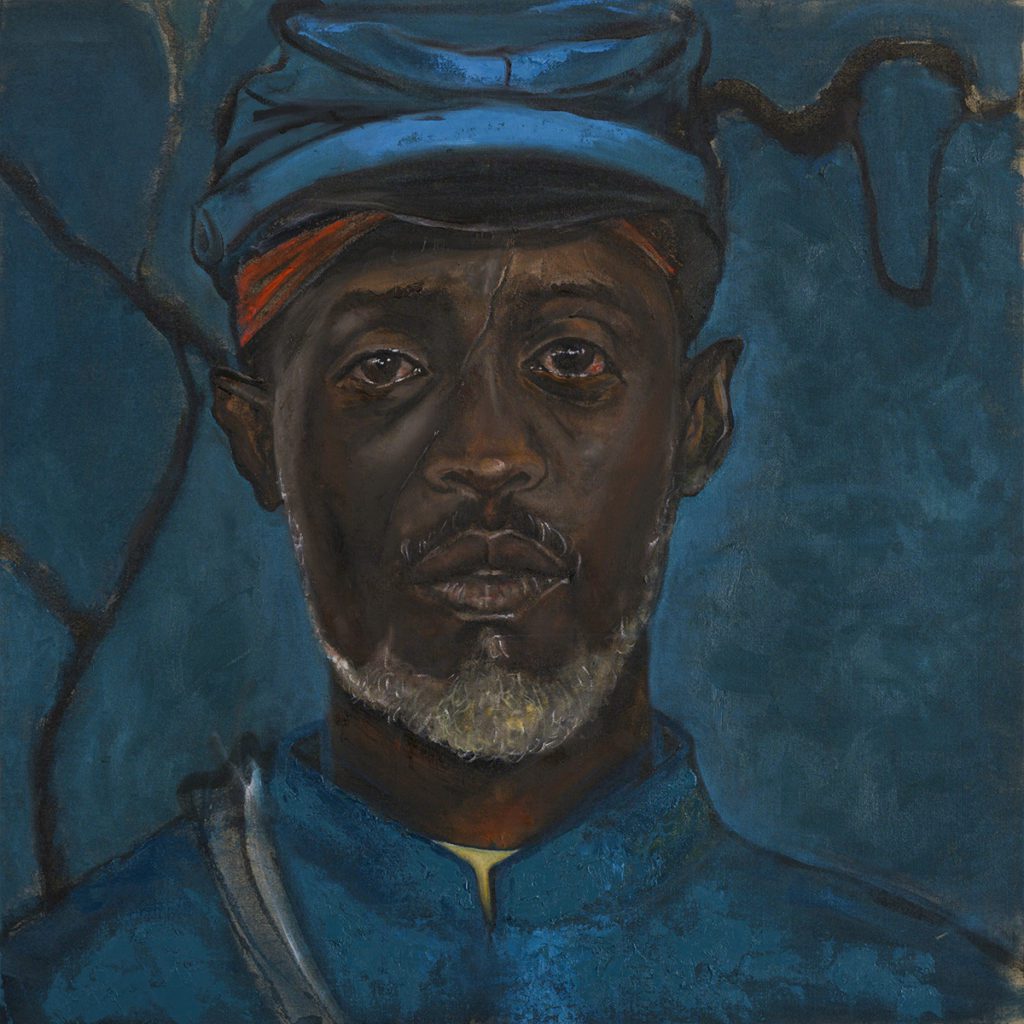 Guest is heavily influenced by his experience painting live, initially in Japan, where he investigated Sumi-e, a type of Japanese black ink painting, discovering how technique adds another layer to subject to create richer works. The results of this experience are seen in the freedom, flow, and dance to his painted strokes. In Guest's hands this technique combines the use of oil paints with black ink to create a multi-layered and textured aesthetic. The blues and reds combined with burnt hues give a sense of the scents and smells of the battle whilst providing an immediately striking collection of tones for the viewer.
This show at Vito Schnabel Gallery is a development of the series Cotton and Buffalo Warrior which challenges the narrative of African American victimhood prevalent in the telling of slavery to freedom. It depicts the Buffalo Soldiers, the first peacetime African American regiments following the civil war, who patrolled the prairies, hounded rustlers and carried out the U.S aggressive expansion into Native American territories. Not victims but not necessarily innocent either, it's a complex and fairly forgotten story, that has contemporary echoes to this day. Guest explains his motivation "as wanting people to know we have a story", perhaps reflecting on the racist tendencies of previous generations of historians to essentialise various peoples into undifferentiated and perhaps unconscious masses. As such, this artist's evolution as a historical painter continues to give us something new, as he draws us into historical stories using unusual techniques that create fresh views on stories we are still unearthing.
'Chaz Guest: Memories of a Warrior' runs from January 22nd to March 19th, at The Vito Schnabel Gallery, 43 Clarkson Street, New York, NY 100014
Main Image: Chaz Guest, The Planning, 2021, Courtesy of the Artist & Vito Schnabel Gallery.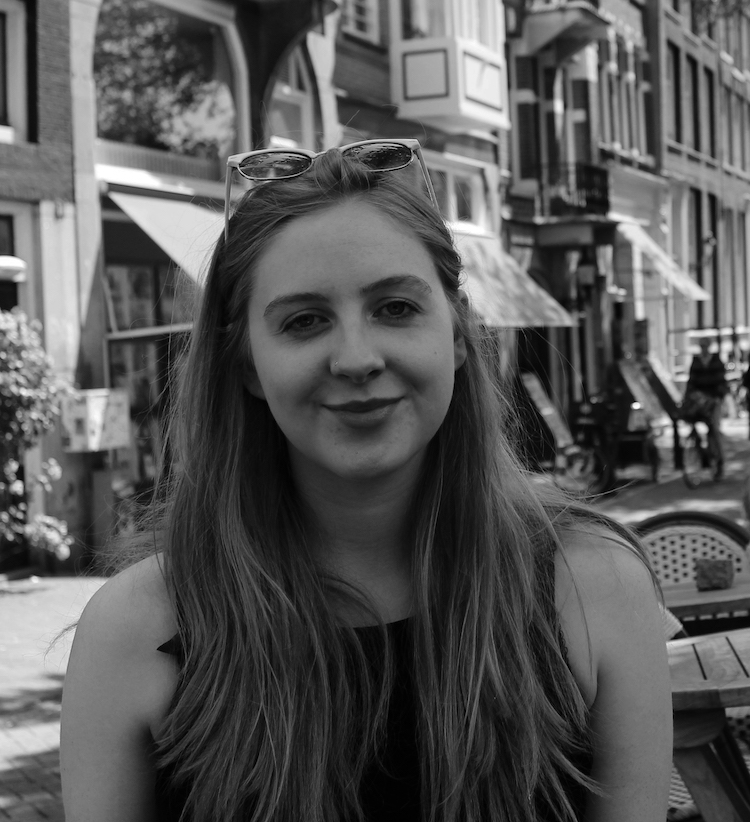 Ruth O'Sullivan is a London-based artist and writer. Her work explores subjects from artificial intelligence to challenging traditional relationships between the artist and model. Professionally, she has worked on projects for some of the leading art institutions in the UK, as well as having her own visual art practice.