[dropcap style="font-size:100px; color:#992211;"]'M[/dropcap]r. Lovecraft, who is American, invents a terrifying world of space-time; his somewhat loose style has gained by translation into French.' –  Jean Cocteau
Howard Phillips Lovecraft is the premiere author of weird fiction – there are no other serious contenders. Despite being a relative failure during his lifetime (1890-1937), HPL's cult, originally confined to the readers of cheap pulp magazines, continues to swarm and flourish.
[quote]an eccentric,
though charming,
recluse with a
genteel nature and
an intense dislike
of seafood[/quote]
His work has influenced some powerful minds including Umberto Eco, Houdini, Jorge Luis Borges, John Updike, Timothy Leary, William S Burroughs, Anne Rice, Steven King, HR Giger and JG Ballard. Even the pin-up-boy of graphic novels, Alan Moore, has lately found himself obsessively shovelling radioactive dirt from the Lovecraft mine.
What is it these heavyweights respond to? Certainly not the narrative content, which, as Monsieur Cocteau suggests, is awkwardly constructed, weak on characterisation, and consists mostly of excessively detailed inference…
…yet the very titles of his tales announce a delirium spell:
NYARLATHOTEP
BEYOND THE WALLS OF SLEEP
THE COLOUR OUT OF SPACE
DAGON
THE WHISPERER IN THE DARKNESS
THE HORROR AT RED HOOK
DREAMS IN THE WITCH HOUSE
The content consists of an almost whimsical effort to disturb the rational mind by overloading it with hyper-spatial concepts, mundane technical detail and curiously familiar atavisms which linger long after the final page. There are no traces of human eroticism but the work is positively id pornographic – loaded with lustrous glowing colours and the faint sting of intra-dimensional penetration.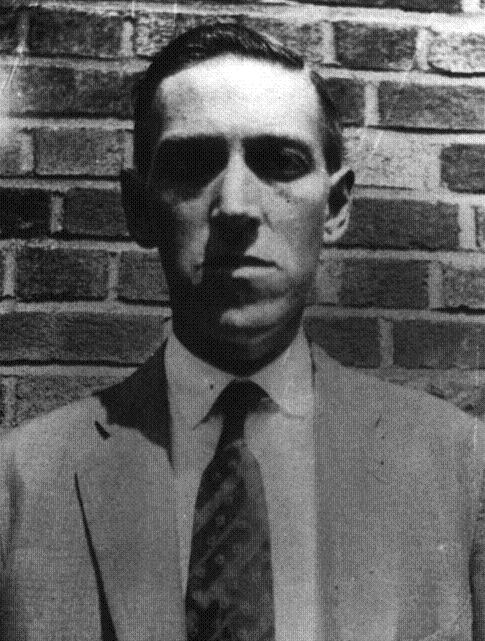 Although his works are daring and imaginative, I defy anyone to stay completely focused on the narrative while reading Lovecraft. Try it as an exercise, and see if you can remember who exactly did what to whom, the precise location shifts, or even the exact order of events.
A great effort is required by the reader to prevent the conscious mind from drifting down the many strange pathways which are sprung open by suggestive images embedded in the text. I suspect that it is these fecund pathways which attract and stimulate artists of a certain mindset.
By all accounts the man himself was an eccentric, though charming, recluse with a genteel nature and an intense dislike of seafood. Through the power of his dreams, meticulously recorded, he spawned literary monsters of all shapes and sizes. His inspired combination of science fiction and primeval witchcraft created a perfect launchpad into a mind-space both plastic and sinister.
Originally it was only a small circle of acolytes who wrote tales, with Lovecraft's blessing, set in, what has come to be known as, the 'Cthulhu Mythos'. When fellow author, and friend, August Derleth established the Arkham House imprint, in an attempt to make HPL's letters and fiction available to a wider public after his death, many other writers quickly jumped into the tempting conceptual void.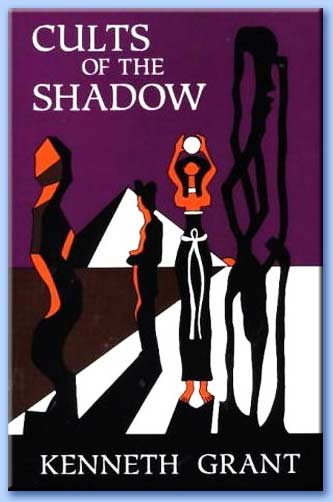 Mostly they crudely embroidered the great man's unique concepts into a variable tapestry, but occasionally they created startling bridges into popular culture. I am very fond of T.E.D Klien's short story 'Black Man with a Horn' , which postulates jazz legend John Coltrane as an avatar of the Crawling Chaos.
Since the work passed into the public domain hundreds of books, games, artworks and comics have all been set in this shared mythos. A previously hermetic cult has been pried away from the grip of alienated loners and is now a very big business indeed. It is possible to own Cthulhu plush toys, key rings, T shirts, vinyl figures etc., and a new illustrated book is titled: Cthulhu for Kids. I presume that, sooner or later, even 'good old' Disney will get its mouse claws into the Lovecraft carcass for fun and profit.
Did I mention that Cthulhu is an octopoid/bat-winged alien God, as tall as the Shard, who lives in a strangely angled house beneath the ocean from which he broadcasts nightmares of global destruction?
At the other end of the scale British occultist Kenneth Grant took a more pragmatic and less business minded approach to the mythos. He considered Lovecraft to be an unwitting channel for 'outside forces' and his 9 volume Typhonian trilogy supplies colourful details of a seven year period during the 1950's when the Nu-Isis lodge wove complex and elegantly depraved rituals around Lovecraftian concepts such as the She Goat of a Thousand Young.
One can only imagine.
Whether in the cradle or the un-consecrated tomb, Lovecraft is still alive and well in popular culture. Guillermo Del Toro has, for some time now, been pushing Hollywood hard for the funds to mount an expensive feature film of the novel At the Mountains of Madness. The special effects guys must be salivating at the prospect. Unfortunately the screen projection of insidious thought forms has proved to be a difficult task for previous generations of film makers.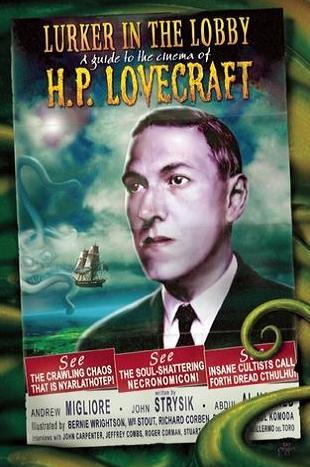 Most Lovecraftian films are completely unwatchable. The otherwise talented John Carpenter served up a complete dog's breakfast with In the Mouth of Madness but I can recommend two films by Stuart Gordon: From Beyond and Dagon, with an honourable mention for Dan O' Bannon's The Resurrected. All three movies get the point and carry the taint of forbidden sexual practice with beings from beyond space and time.
Because that is the startling point of Lovecraft's fiction: to encourage a wilful interpenetration of the single-faceted ego by the sprawling id. Like the protagonist of The Innsmouth Horror who discovers, at the last, and to his sublime relief, that he is one with the alien race who have pursued him relentlessly throughout the tale, it is we, the readers, who have been lured into an exotic and disturbing dream space not only for our pleasure, but for the sheer pleasure of the dream itself.
But who, or what, on earth could possibly find such an outré concept stimulating or erotic?
Perhaps a cone shaped life form, undulating hot silence beneath a violent sky as it prepares to mount an expedition into the far future by extending its essence into vacant human flesh.
Only Lovecraft himself knows the answer.
'That which is not dead which can eternal lie. And with strange aeons even death may die' H.P. Lovecraft – The Call of Chthulhu
This article is about HP Lovecraft. Not HP sauce. HP Lovecraft – a writer and spiritualist who was Lovecraft.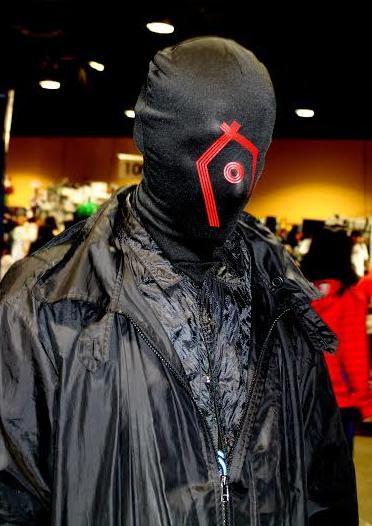 Having completed principal photography on phase one of the Sharks revival SWP is now preparing to edit the One Last Thrill feature documentary. Sharks themselves are 'dropping a big one' by releasing a double album Dark Beatles/White Temptations in April 2018.
In his spare time the author kayaks the muddy river Ouse and walks the South Downs which gently enfold his home town of Lewes.