Louisiana Museum of Modern Art's latest exhibition MOTHER! Origin of Life has been four years in the making. Bringing together over 150 objects and artworks, the show examines wide-ranging perspectives of motherhood and the mother figure as portrayed in 20th and 21st century art and culture.
In recent years, there has been an increasing effort to address the taboo of motherhood in the art world, and a rising generation of artists and writers are challenging traditional perspectives of maternal figures and relationships through their work. The exhibition aims to situate these new and emerging conversations in the context of ancient pictorial traditions including religious iconography, and mythology.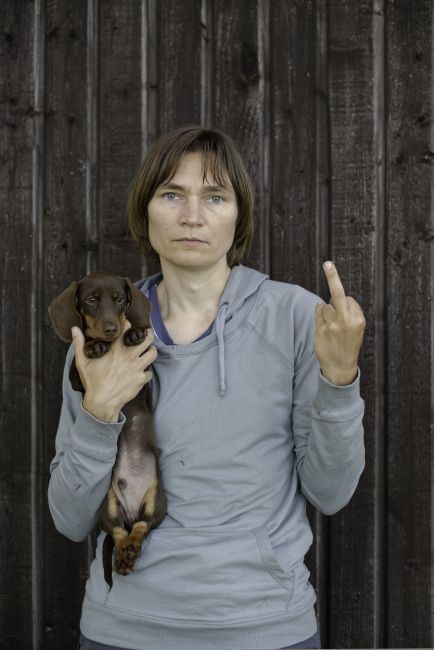 The works are organised into six themes – rather than chronologically – which have grown out of curatorial research and in dialogue with the participating artists.
The Divine Mother examines the image of the Virgin Mary as 'the all-sacrificing, all-forgiving, ever-loving, exalted mother with her child at her breast embodying the miracle of new live.' 15th century Madonnas will be shown alongside contemporary representations such as Catherine Opie's queer mother figure, and Mason Poole's photograph of Beyoncé as a kind of modern maternal saint.
The section entitled Memory, Mother of the Artist explores the figure of the mother as envisioned in childhood memories. Kosovo-born artist Petrit Halilaj has made a sculpture based on earrings his mother buried by his childhood home before they fled the Balkan War, whilst American artist Kaari Upson has created an installation that fills the room with huge dangling legs, evoking a childlike perspective.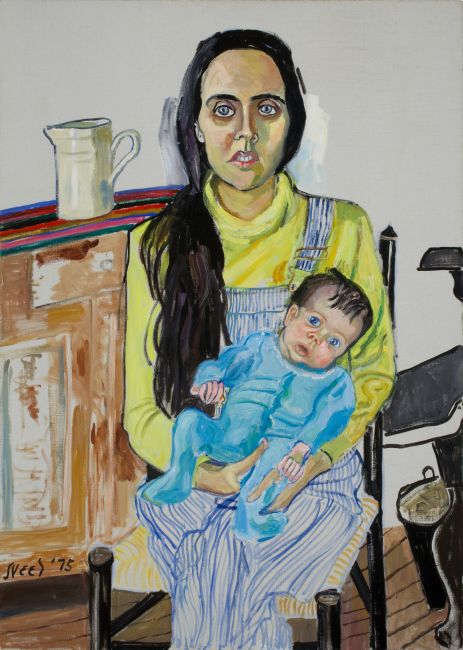 Mother's Voice examines the conflicts between the role of the mother and the artist. An early watercolour by Meret Oppenheim shows a woman strangling a baby, whilst Chantal Joffe's more recent self-portraits depict intimate, everyday scenes with her daughter.
Mothering discusses the concept of 'nurturing' by coupling cultural references from cinema and literature with artistic representations, whilst Fertility brings together ancient and modern objects and imagery relating to reproduction. The final section, History of Motherhood, traces how motherhood has been affected by legislation and social advances (such as the birth-control pill and legal abortion) through a number of design objects including a maternity dress designed by Jean-Paul Gourde and worn by fashion model and pop star Grace Jones.
MOTHER! runs from 2 March 2021 to 29 August 2021 at Louisiana Museum of Modern Art, Gl Strandvej 13, 3050 Humlebæk, Denmark, after which it will travel to Kunsthalle Mannheim in Germany. For more information visit: louisiana.dk/en/exhibition/mor/
Featured image: Constructivist Maternity Dress, 1979 in collaboration with Antonio Lopez, New York, 1979. © Jean-Paul Goude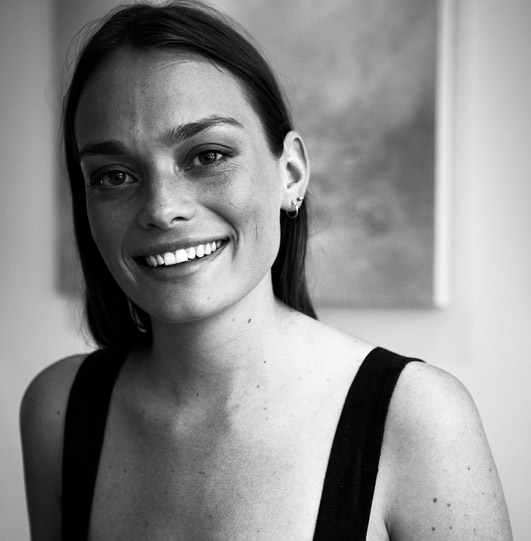 Millie Walton is a London-based art writer and editor. She has contributed a broad range of arts and culture features and interviews to numerous international publications, and collaborated with artists and galleries globally. She also writes fiction and poetry.