Two coinciding exhibitions at BALTIC, Gateshead and Kettle's Yard, Cambridge mark the first substantial solo presentations of Sutapa Biswas' work in 14 years. The exhibitions aim to demonstrate the diversity of the artist's practice, featuring a curated collection of paintings, drawings, sculpture, photography and video works that foreground her vital contributions to the Black Arts Movement in post-war Britain.
Born in Santineketha, India in 1962 and raised in England, Biswas' practice addresses questions around identity in relation to history, dislocation and belonging. According to renowned feminist art critic Griselda Pollock (who was one of the artist's tutors at Leeds University), it was Biswas who 'forced us all to acknowledge the Eurocentric limits of the discourses within which we practise.'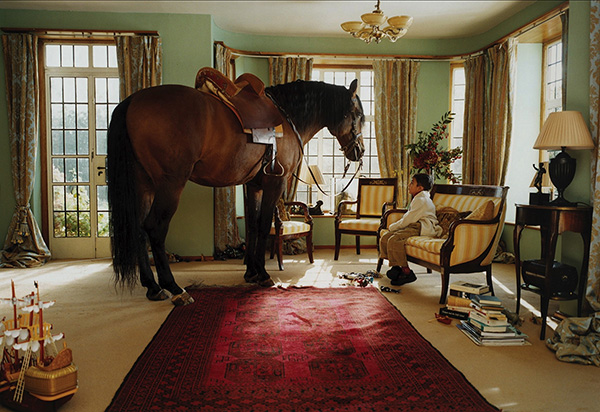 Her works often straddles the real and the imaginary, unravelling the complexities of memory and the human psyche. In artist statement published by Brooklyn Museum, Biswas writes, 'As an artist, the intention of creating is to present works to which the viewer responds on a visceral level; a context within which they are transported to a place somewhere within their own past, and which visually and poetically unsettles perceptions of time and place.'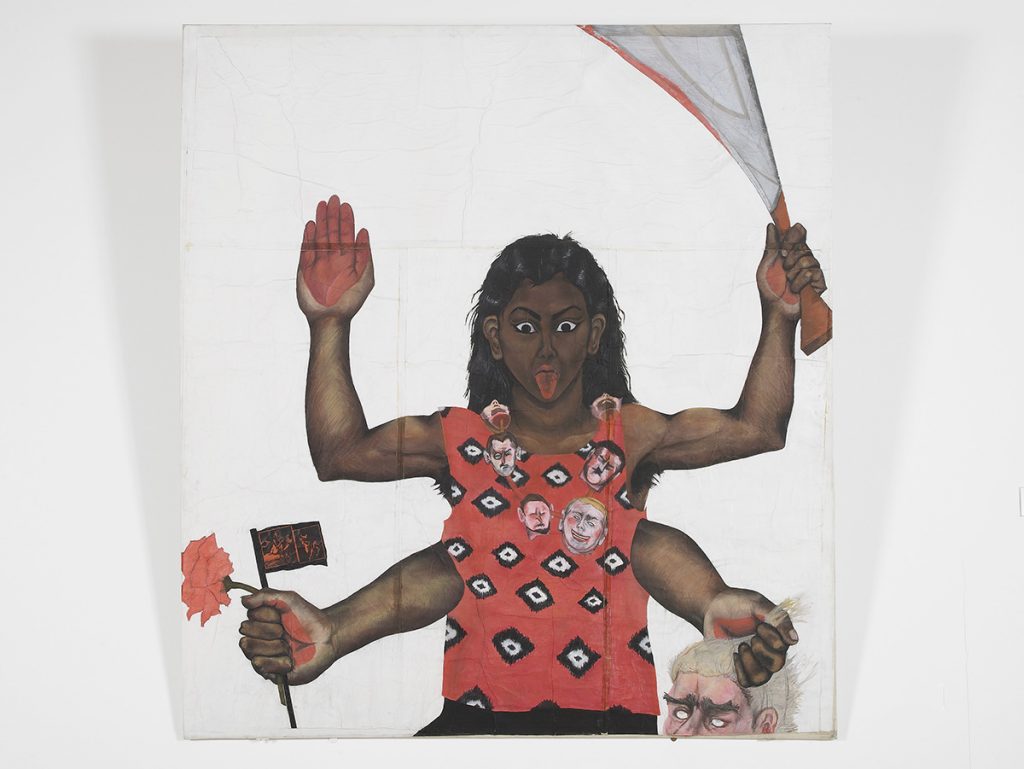 Some of her most renowned works will be on display, including an early performance work entitled Kali (1984) which was made while the artist was still studying at Leeds (she continued her studies at Slade School of Art and later, at the Royal College of Art) and Housewives with Steak Knives (1985), a painting and collage work that reimagines Kali, the goddess of destruction and banisher of evil, brandishing a steak knife and wearing a necklace made from the severed heads of dictators. The artworks, like much of her practice, engages with colonial histories, gender roles, and the passage of time. Both exhibitions will also show a new film entitled Lumen, which explores issues of migration, weaving together fictional and factual narratives.
"Sutapa Biswas: Lumen" will run from 26 June 2021 to 20 March 2022 at the BALTIC, Gateshead. The Kettle's Yard, University of Cambridge exhibition will run from 16 October 2021 to 30 January 2022. For more information visit: https://baltic.art/sutapa-biswas & https://www.kettlesyard.co.uk/events/sutapa-biswas/
Featured Image: Sutapa Biswas, Lumen, 2020–21 (production still), HD video. Co-commissioned by Film and Video Umbrella, Bristol Museum & Art Gallery, Kettle's Yard, University of Cambridge and BALTIC Centre for Contemporary Art with Art Fund support via Moving Image Fund for Museums. Additional support from Autograph. © Sutapa Biswas. All Rights Reserved, DACS 2021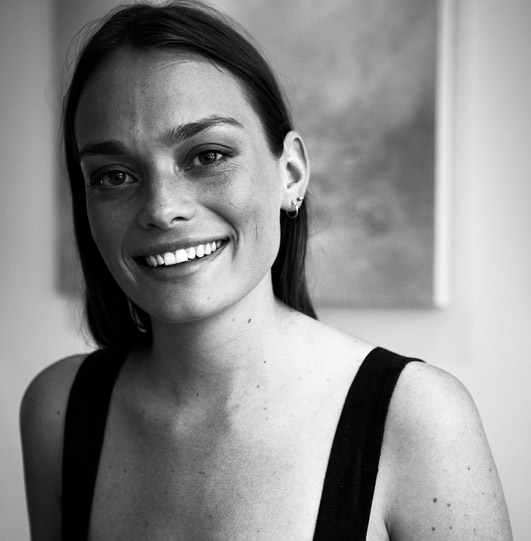 Millie Walton is a London-based art writer and editor. She has contributed a broad range of arts and culture features and interviews to numerous international publications, and collaborated with artists and galleries globally. She also writes fiction and poetry.