The South African artist's mid-career survey is titled after her 2016 audio-visual work Shooting Down Babylon (The Art of War), which reflects on non-western rituals of exorcism and cleansing. The work explores themes which are prevalent in Rose's wider practice, stemming from post-colonial entanglements such as repatriation, recompense and reckoning.
Over the course of her 25 year career, Rose has worked with film, sculpture, photography, performance, print, and painting. The body – often her own – is central to all of her work as site for protest, outrage, resistance and discourse.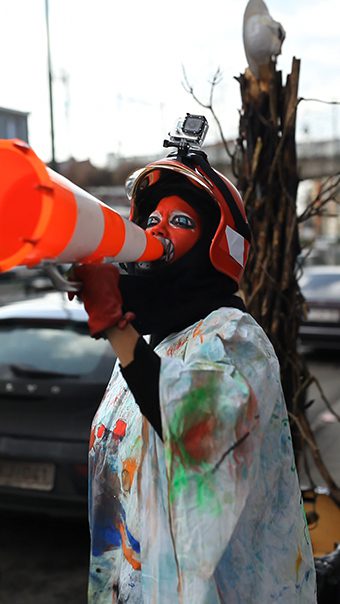 Her video piece San Pedro V – "The Hope I Hope" (2005), for example, shows Rose painted pink and dressed in leopard-print underwear, fishnet stockings and boots, playing Israel's national anthem on an electric guitar alongside the wall that separates Palestine and Israel; the performance ends with Rose urinating on the barricade.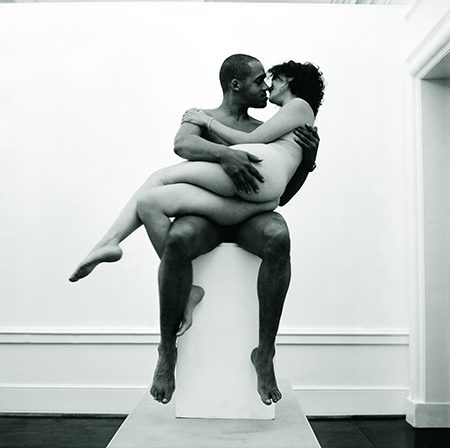 She found international recognition in her 20s when her video projection Ciao Bella (2001) – a parody of Leonardo da Vinci's "Last Supper" in which she plays 12 female "apostles" including Lolita, Josephine Baker and the water spirit, Mami Wata – was shown at the Venice Biennale in 2001, and much of her early work continued to subvert iconic works from art history as a way of exploring identity politics. The Kiss (2001), for example, reimagines Rodin's sculpture with a mixed-race couple.
By drawing on familiar imagery and narratives, Rose dissects and challenges conventional historical narratives, prescribed perspectives and the notion of truth.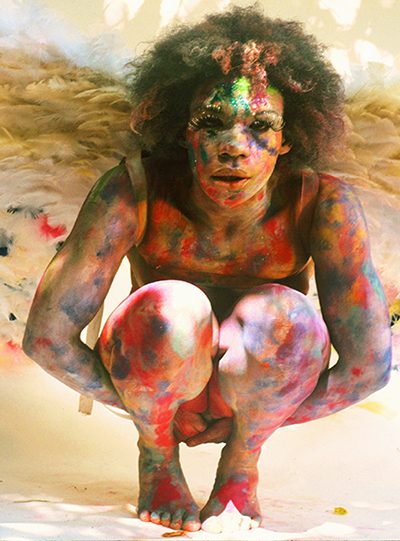 The retrospective will show works spanning from 1996 to 2019, providing audiences with a comprehensive overview of the artist's bold and revolutionary practice.
"Tracey Rose: Shooting Down Babylon" runs from 3 March to 29 August 2021 at Zeitz Museum of Contemporary Art Africa, Cape Town. For more information visit: zeitzmocaa.museum
Featured image: Tracey Rose, San Pedro V "The Hope I hope" The Wall, 2005, Giclée print, 84.91 x 63.46 cm. Courtesy the artist and Dan Gunn, London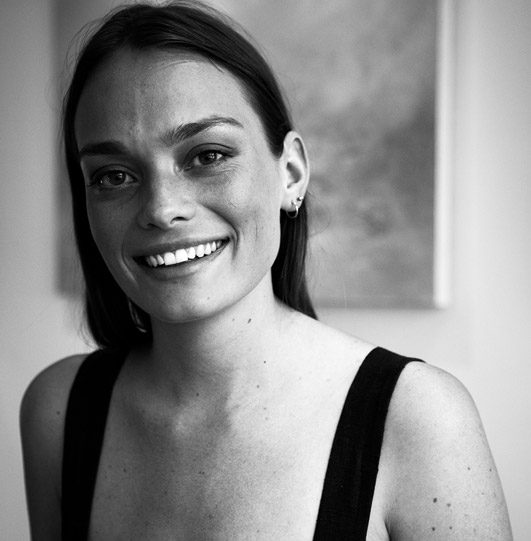 Millie Walton is a London-based art writer and editor. She has contributed a broad range of arts and culture features and interviews to numerous international publications, and collaborated with artists and galleries globally. She also writes fiction and poetry.