Towards the end of last year, London-based art space The Showroom launched IN-FLO-RES-CENCE, an interdisciplinary, multifaceted digital platform in collaboration with filmmaker and producer Reece Ewing to support a series of 'call and response' experiments between jazz musicians during lockdown.
In 2018, Museum of Modern Art in Vienna dedicated an entire exhibition entitled Double Lives to exploring the intersections between visual art and musicianship featuring screenings of musical performances by likes of Yves Klein, Marcel Duchamp and Yoko Ono. By revealing the lesser-known creative outputs by these artists, the show aimed at unravelling the illusory essence of artistic processes and motivations. In a similar way, IN-FLO-RES-CENCE probes at why and how music is made, and more specifically, what role jazz can play in transporting and affecting audiences.
In an opening letter, The Showroom's director Elvira Dyangani Ose poses the question: "What is the imaginative and technical state when one aims to create a piece of jazz?" This query is suitably open-ended, and underpins the accompanying conversations between artists, composers, curators and art historians, but also provides a lens through which to understand the project as a whole.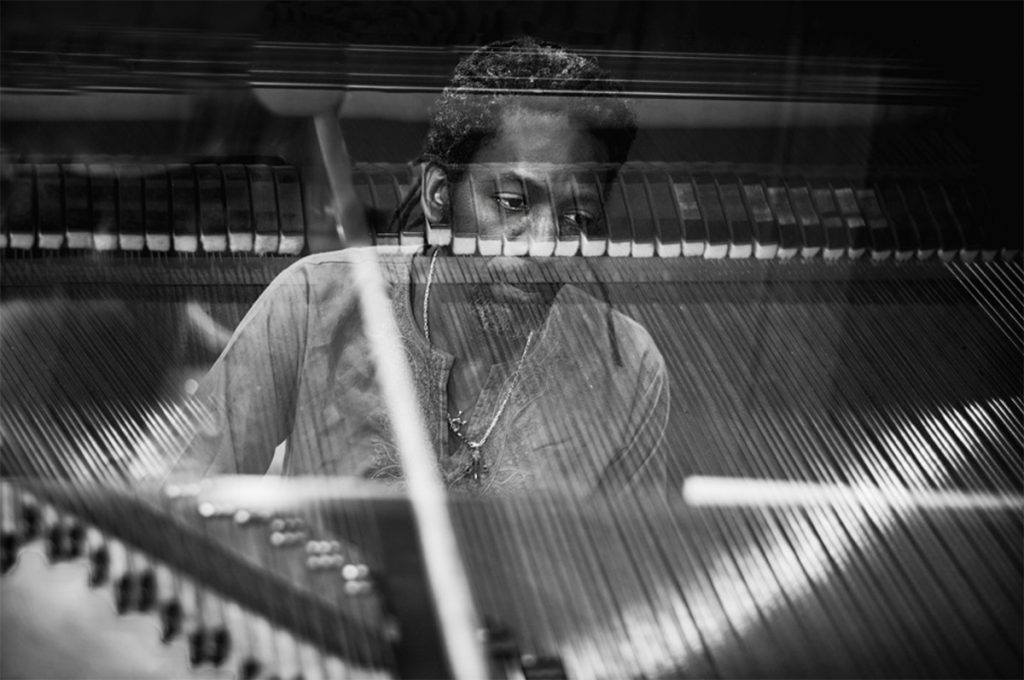 At the core of the exhibition is the music: ten 1-minute long pieces composed by pioneering jazz musicians from across the globe, interpreted and performed by the project's artist-in-residence Cuban pianist Elio Villafranca.​ Each piece draws on different musical heritages, and cultural narratives to create a distinct sonic experience. Cuban pianist Leyanis Valdés Reyes' composition 21.12.12, for example, is named after the date in the Mayan calendar, which was forecasted as a turning point "when something would be ending and when an era would start." This idea is also is reflected in the piece's circular structure, which begins and ends on the same single note.
Other pieces are accompanied by notes, or a set of instructions (as with Sarathy Korwar's composition) that direct both the playing of the piece and its interpretation. South African pianist and producer Bokani Dyer's composition For Better or Worse, for example, was conceived "as a meditation on how to cope with an inescapable situation and embracing a moment for reflection, silence, space, and stillness." Whilst Panamanian saxophonist Luis Carlos Peréz's piece is accompanied by a composer's note that states: "Panama Connection is a short piano solo piece written to illustrate the cultural exchange and support among africans during the European colonisation and slavery in Panama. This connection took place at the marronage Palenques (communities hidden in the jungle), and it's been displayed in this piece as a sign of solidarity and human connectivity through difficult times. A good example to follow during the present world crisis of COVID-19 Pandemic."
Whilst it's unusual and perhaps limiting to be provided with the motivational insights of the musician prior to listening to the piece, it's interesting to think of these written elements in the context of wall texts that accompany visual artworks. At best, such texts can provide a useful entrance point for viewers/listeners, and at worst, suggest a "right" way of seeing/listening. But here, the additional layer of language plays a more engaging and active function in that it allows us, as the audience, to become part of the creative exchange; it serves as an invitation to participate and connect both intellectually, and artistically.
"IN-FLO-RES-CENCE" is available to view via The Showroom website, Instagram and Vimeo. The participating composing musicians include: J.D. Allen​,​ Bokani Dyer​, Sarathy Korwar​,​ Nduduzo Makhathini​,​ Siya Makuzeni​,​ Elaine Mitchener​,​ Corey Mwamba​, Thandi Ntuli​,​ Luis Carlos Pérez​, and ​Leyanis Vald​é​s Reyes​
Featured image: Courtesy of Jerry Lacay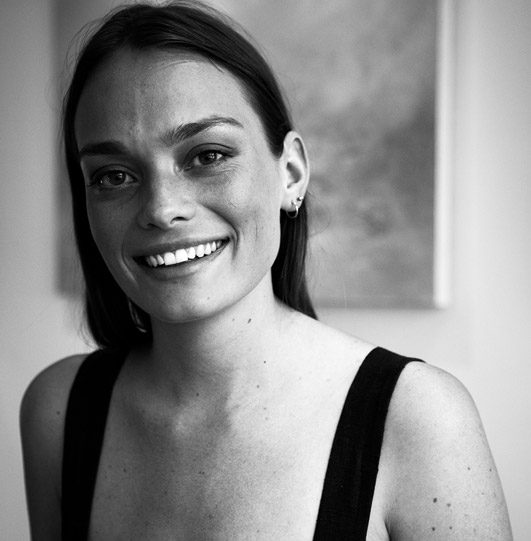 Millie Walton is a London-based art writer and editor. She has contributed a broad range of arts and culture features and interviews to numerous international publications, and collaborated with artists and galleries globally. She also writes fiction and poetry.