[dropcap style="font-size:100px;color:#992211;"]T[/dropcap]
he destruction in 1927 of a number of sculptures by Futurist artist Umberto Boccioni was a tragic loss for avant-garde art. Now, a groundbreaking display will enable modern audiences to 'see' these lost masterpieces for the very first time, in a new exhibition, Umberto Boccioni: Recreating the Lost Sculptures.
Using a combination of vintage photographic material and cutting-edge 3D printing techniques, digital artists Matt Smith and Anders Rådén have recreated four of Boccioni's destroyed works: a volumetric study of a human face titled Empty and Full Abstracts of a Head, and three of the artist's iconic striding figures. 
Boccioni's best-known three-dimensional work is Unique Forms of Continuity in Space, the original plaster version of which belongs to the University of São Paulo's Museum of Contemporary Art. Dating from 1913, the work represents an aerodynamic figure racing energetically towards the brave new world envisioned by the Futurist movement. It was preceded by three sculptures on the same theme: Synthesis of Human Dynamism, Speeding Muscles and Spiral Expansion of Muscles in Movement. Until now, all that remained of these earlier works were a number of photographs taken in Boccioni's studio and at three exhibitions around the world from 1913 to 1917. Careful study and comparison of these images has enabled the creation of highly accurate 3D reconstructions of the original works.
In addition to the full-size 3D prints, the exhibition will feature smaller maquettes highlighting the areas where Rådén and Smith had to compensate for a lack of photographic documentation, drawing on the insights they gained into Boccioni's stylistic vocabulary in order to complete their reconstructions of the works. Time-lapse recordings of the printing and digital sculpting processes will also be included, as will a number of sketches and working drawings for the final prints.
Umberto Boccioni: Recreating the Lost Sculptures runs at London's Estorick Collection of Modern Italian Art from 25 September to 22 December 2019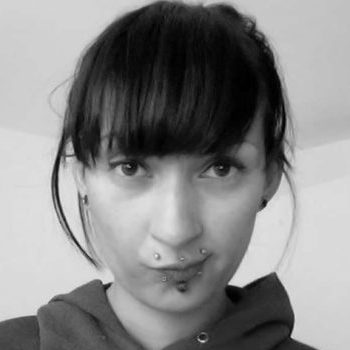 Naila Scargill is the publisher and editor of horror journal Exquisite Terror. Holding a broad editorial background, she has worked with an eclectic variety of content, ranging from film and the counterculture, to political news and finance.