Wide, feminine figures overlap, washed with colour, into a tangle of limbs. Tahnee Lonsdale's paintings are portraits of the artist's emotional states and explorations of contemporary female identity, straddling the space between abstraction and figuration. 
As the British artist's solo exhibition opens at Cob Gallery in London, she discusses her painting process, the inspiration of Botticelli and trusting her intuition
Tell us about the exhibition's title Under the Shell and how it fits with the broader themes of the exhibition?
I'm searching for that soft spot just beneath the shell. The vulnerability beneath the armour – where we are our most authentic. There was a moment when I was looking through a Botticelli book in my studio one day and the page fell on Birth of Venus, it was a sort of moment of alignment. It made sense. Venus, the archetypal divine feminine, drifting to shore on her clam shell. She is that soft spot. She ties it all together.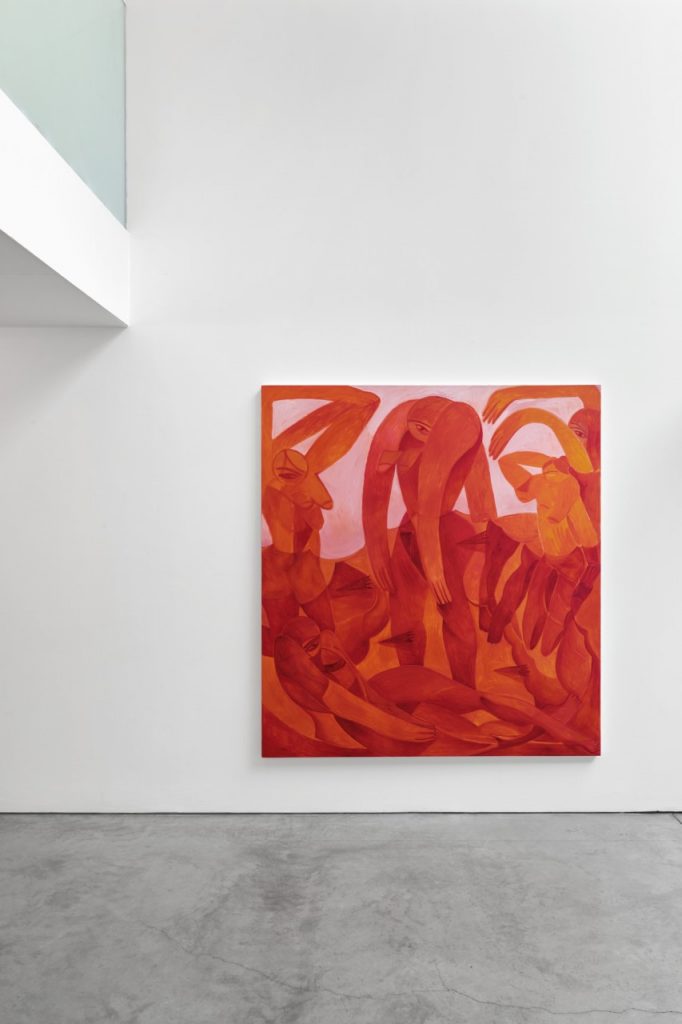 Water seems to have a strong presence in this latest body of work. Is it an element that you've always been drawn to and what does it symbolise for you in these paintings?
The presence of water in my work is quite new. I live near the ocean and it is my place of healing, but also, a place to hide. When you sink beneath your bath waters you can no longer hear the world. Just a dull echo. A feeling of distance descends.
Your use of colour is very striking and seems to evoke distinct emotional atmospheres. What guides your palette?
My use of colour is pretty intuitive. I work around a base colour which instructs me where to go next. I started using a lot of blue recently because I was given a tube of phathlo by a friend. It was a chance encounter that turned out well. I've heard blue relates to your throat chakra, which is funny, because I do feel like I'm finding my voice.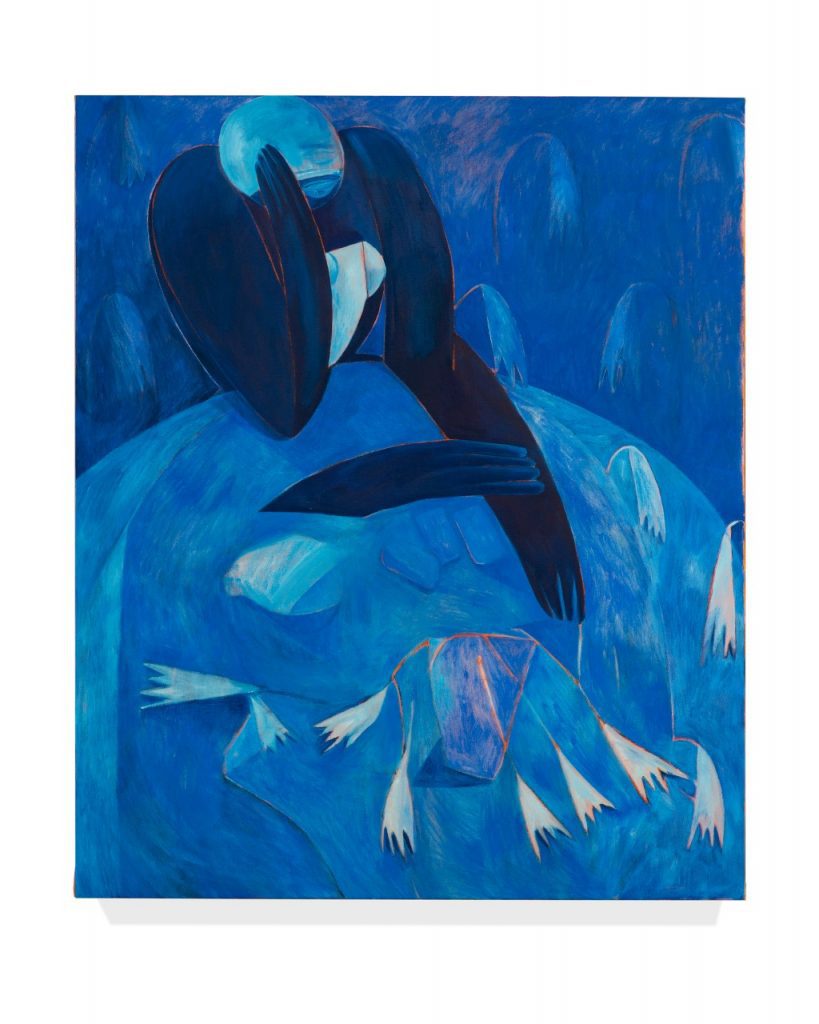 What appeals to you about oil paint? Has your relationship to the material changed over the years?
The smell, the greasiness. Being able to leave my brushes unwashed for months and tubes without the lids on.
I'm not sure about my relationship [to the material], but my process has changed, and my paint application. I feel like I scrub the paint on now. Almost like I'm scratching something away to reveal the image. My process now is quite specific. There is a slow building of layers, with paint laid sparingly at first. This is how I find my composition – like a tentative interrogation of the canvas.
Your work has sometimes been described as 'semi-abstract'. In your opinion, does that definition accurately represent your artistic aims?
Yes, I suppose. Although I don't really have artistic aims. My work falls neither into abstract or realism. It's in the large chasm between. I guess abstract figurative would be more precise, but it's changing constantly, and at the moment, it feels less abstract and more figurative. Maybe this will change. I never really know what's coming next.
How did the unique shape of your figures evolve?
I always looked outside of myself to figure myself out, which was reflected in how I found my figures, but recently my process has been outside-in. The figures emerge from a state of mind, an intuitive buckling up and deep diving.
In these latest works, your figures appear in groups, overlapping limbs or holding onto one another. Why was it important for you to depict physical connection?
The figures in my most recent body of work appear to depict multiple characters, and this sometimes feels valid to me, but really they are the same person, split into varying states of awareness, creating a whole.
Are there any artists who've had particular influence on your practice?
Louise Bourgeois, Deibenkorn, Guston, Maria Lassnig, Henry Moore, Picasso, Matisse, John Everett Millais.
What's next for you?
Lots. It's turning out to be a busy 2021!
"Under the Shell: Tahnee Lonsdale" runs until 26 June 2021 at Cob Gallery, 205 Royal College Street, London. For more information, visit: cobgallery.com
Featured image: Tahnee Lonsdale, Ancestors, 2021 © the artist, courtesy of Cob Gallery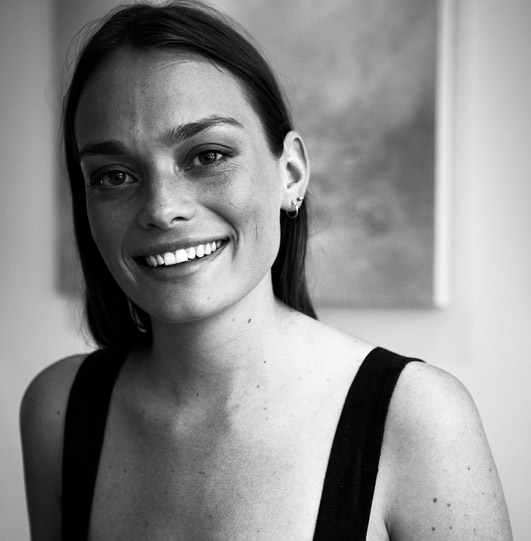 Millie Walton is a London-based art writer and editor. She has contributed a broad range of arts and culture features and interviews to numerous international publications, and collaborated with artists and galleries globally. She also writes fiction and poetry.