Bridget Riley's latest UK exhibition Past into Present features new paintings from her ongoing series Measure for Measure and Intervals.
Since 1961, the British artist has focused exclusively on simple geometric forms such as lines, circles, curves and squares which are arranged across a surface according to an internal logic. The compositions play with the viewer's perception, exploring the interactions of form and colour.
In the Measure for Measure paintings coloured discs are arranged in a diagonal grid, their palette – a greyed off-green, off-violet, and off-orange –inspired by pointillist artist George Seurat. The colours oscillate depending on their position within the grid and the neighbouring hue, providing each work with a distinct atmosphere.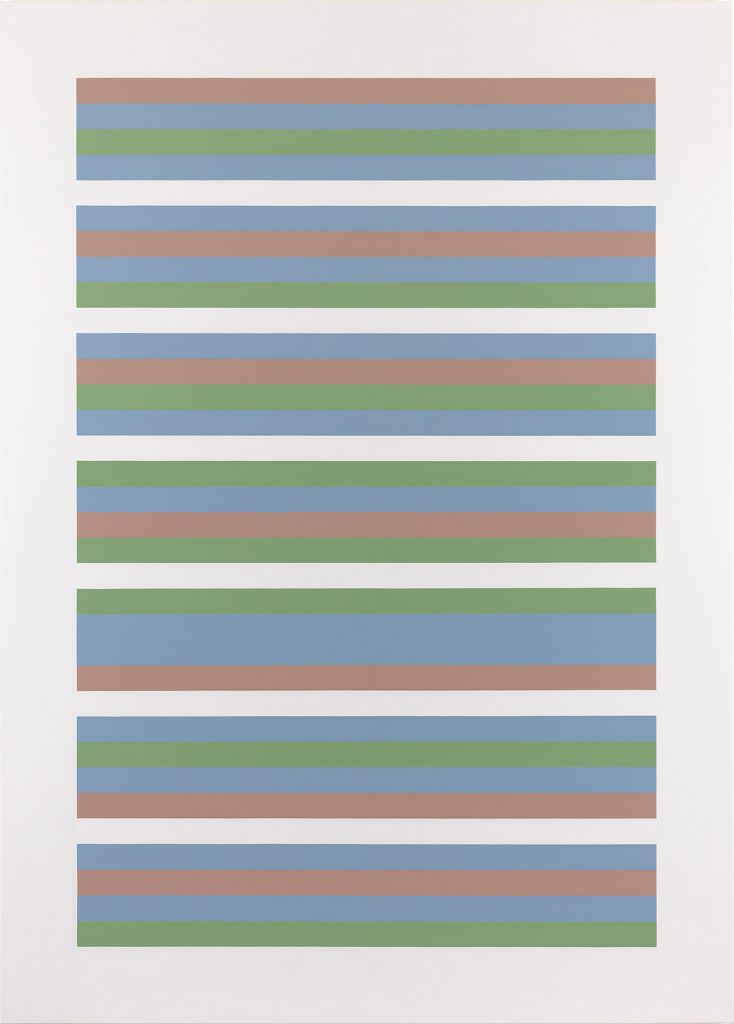 In the Intervals series, which Riley began in 2018, she employs stripes in similarly muted shades, pitched against white bands. Riley's work has often been described in relation to music, and the title of this series alludes to the musical term that refers to the distance between two tones or notes, either played together or in sequence However, she has said before that her ultimate inspiration is nature, not landscape "but the dynamism of visual forces—an event rather than an appearance" (source: artsy).
To coincide with the exhibition, a new monograph will be published by David Zwirner Books, featuring new essays on the artist and her practice by art historian Éric de Chassey.
"Bridget Riley: Past into Present" runs from 3 June to 31 July 2021 at David Zwirner gallery, 24 Grafton Street, London. For more information, visit: davidzwirner.com
Featured Image: Bridget Riley, Measure for Measure 45, 2020. © Bridget Riley. Courtesy the artist and David Zwirner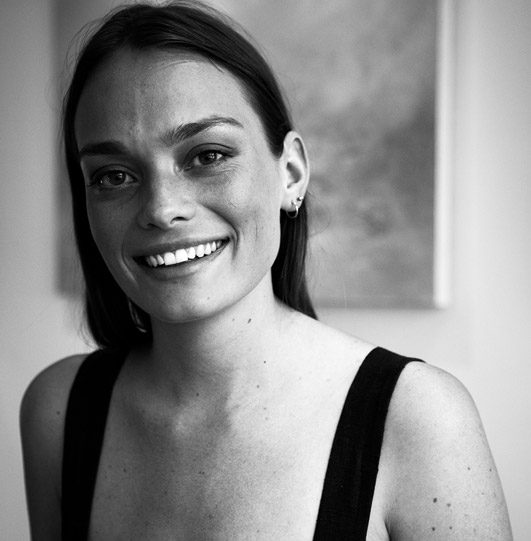 Millie Walton is a London-based art writer and editor. She has contributed a broad range of arts and culture features and interviews to numerous international publications, and collaborated with artists and galleries globally. She also writes fiction and poetry.