[dropcap style="font-size:100px; color:#992211;"]T[/dropcap]he vast fields of golden sunflowers that greet the visitor driving from the local airport at Nîmes to the picturesque small city of Arles in southeast France are a reminder of the work of one of its most famous former residents.
In the late 1880s, a frail Vincent Van Gogh sought refuge in that sunny corner of the country, after a spell living in Paris. That period became the post-impressionist painter's most prolific, completing two hundred oil paintings and more than a hundred drawings and watercolours, inspired by the enchanting local landscape and light. He also tried to enlist the assistance of other émigré colleagues to found an art colony, though the initiative did not prosper.
The city had to wait for another eighty years to fulfill the Dutch painter's dream, though it materialized through a different genre when the local photographer Lucien Clergue teamed up with a writer and a historian to set up the Rencontres d'Arles. The event has become the most prestigious photographic festival in the world welcoming more than 100,000 visitors each year, from early July till the end of September.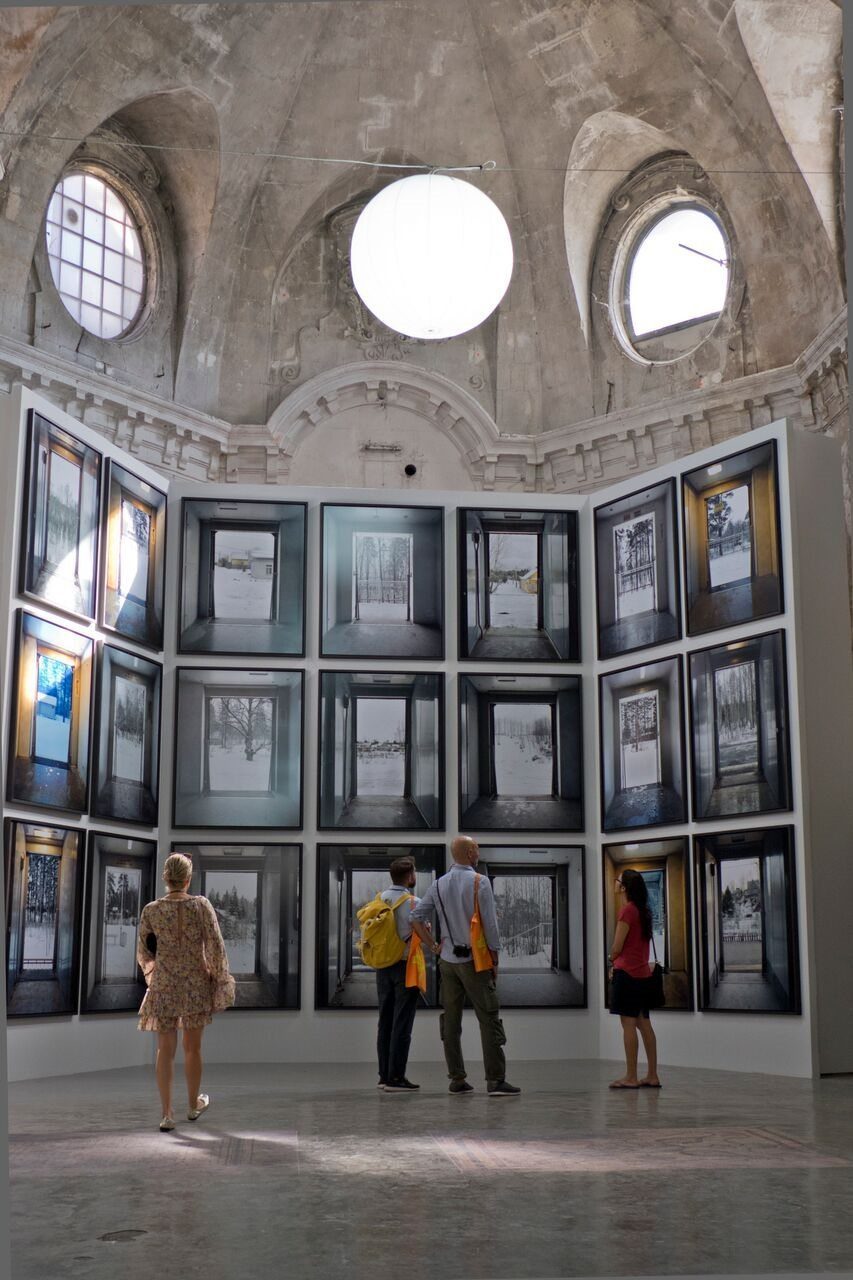 The dozens of specially designed exhibitions, often organized in collaboration with French and overseas museums, galleries and other institutions, take place all over town in various historic sites, from medieval chapels to disused industrial buildings and the ancient Roman amphitheatre, inviting the contributions of many established international photographers and guest curators, as well as becoming a springboard for young and emerging talent.
During the opening week in July, outdoor projections, exhibition tours, panel discussions, book signings and countless private views and parties compliment the displays.
Trying to squeeze so much in so few days in town requires specialized inside knowledge, so I was grateful and delighted to be guided, and hosted, by two local fellow photographers who know their way round the intricate maze of the old town and the web of proceedings.
We started with the guided tour of the legendary Annie Leibovitz's Early Years exhibition,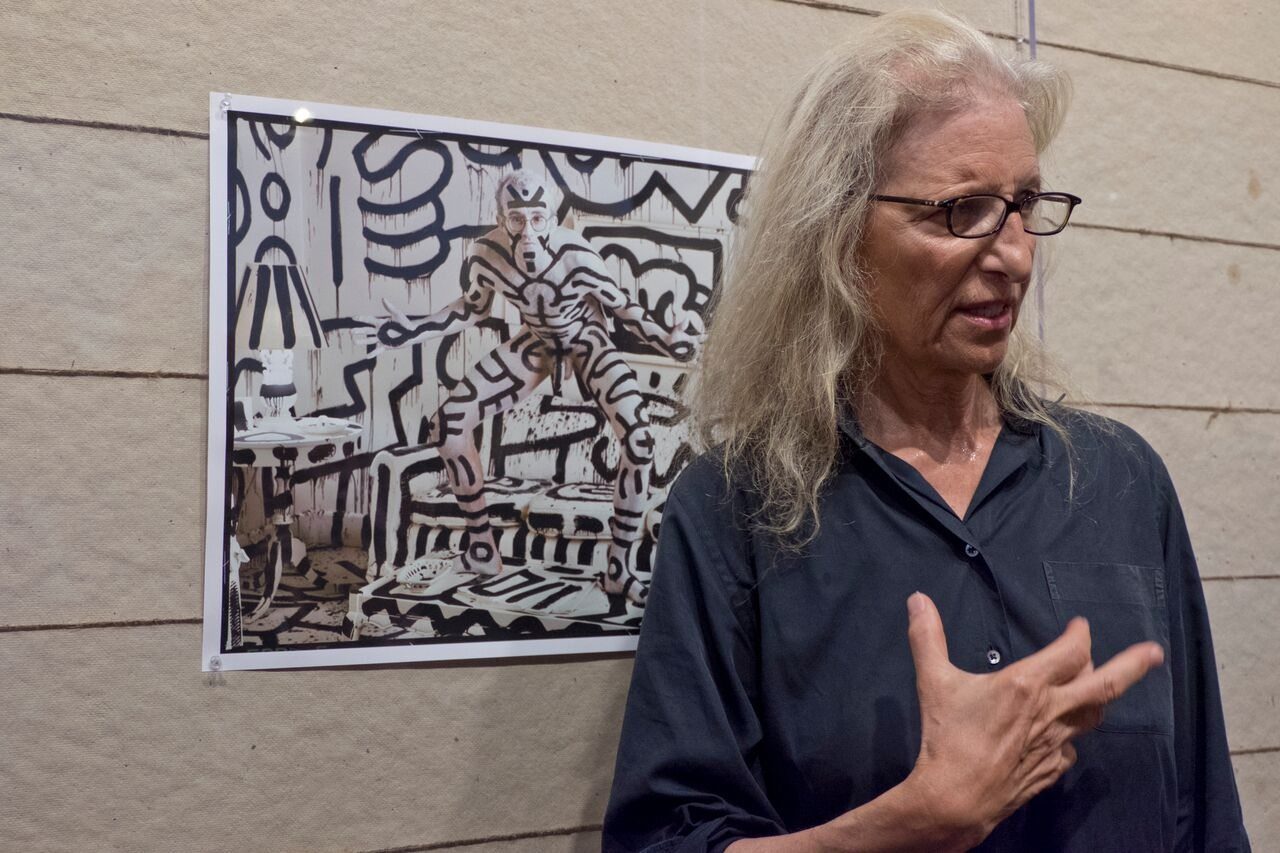 an unprecedented window into the beginning of her career, when she was shooting for Rolling Stone magazine, covering the Vietnam War-era protests and the American counter-culture of the 1960s and 70s. She talked the audience through her evolution as an artist, pointing to the now iconic shots of John Lennon and Yoko Ono, Bruce Springsteen and Mick Jagger among many others; and, at 68 years young, also shared an emotional insight on becoming a mother at the tender age of 52.
What a lady!
Leibovitz's revisiting of this early work marked the beginning of her relationship with the LUMA Foundation, a Swiss charity that supports independent contemporary artists, has acquired her extensive archive, and is building a brand new space with offices and galleries in the city.
One of the major themes of this year's Rencontres focuses on our environmental crisis under the apt title World Disorders series. London-based South African photographer Gideon Mendel explores the human dimension of climate change by focusing on floods across geographical and cultural boundaries and the personal impact of flooding to evoke our shared vulnerability to global warming.
During his talk, Gideon showed us some of the many countries he visited that are affected by rising levels of sea and river water, where he managed to engage with the victims though straightforward portraiture with warmth and dignity. These are huge prints, some of them up to 2m square, that draw the viewer into the tragedy of the situation experienced by the sitters. Also included are enlargements of flood-damaged snapshots of people affected by the disasters, giving the set a more personal and disquieting touch. The show was curated by Mark Sealy, the founder of Shoreditch-based Autograph ABP, a gallery with a programme of talks and educational activities concerned with cultural identity, race and representation.
The World Disorders sequence continues in the magnificent setting of the XV century Eglise des Frères Prêcheurs with the work of German photographer Michael Wolf, using his 'life in the cities' theme to observe various aspects of the complex existence in big metropolises like Tokyo, Hong Kong and Chicago. The striking feature of these impressive series is the changing points of view adopted by the artist in order to show the complexity of modern city life. His The Real Toy Story installation features over 20,000 plastic toys made in China and collected by him in junk markets and second-hand shops in the United States. Amid this overwhelming array of mass-produced and discarded trinkets, Wolf shows sympathetic portraits of Chinese assembly-line workers manufacturing new ones; the subjects seemingly drowned by the older artifacts surrounding them, thus giving a hint of the sheer pressure they face on a daily basis to meet up their quotas of articles to satisfy the manic worldwide demand for cheap consumer goods.
Another 'disorder' in the series is the powerful visual investigation of the Monsanto company legacy in the US, where dozens of large contaminated sites have affected hundreds of communities and their environment with terrifying health and ecological consequences. French-Venezuelan photographer Mathieu Asselin's images underpin the research done by scientists, conservational institutions and human rights organizations that are putting out alerts on public health, food safety and sustainability issues. Central to the display are images depicting the drama of the small town of Aniston in Alabama that became a ghost city as a result of releases into the air and water of the highly poisonous chlorinated PCB derivatives produced by a local pesticide factory. Another section of the project highlights the terrible legacy of another infamous Monsanto product, Agent Orange, a defoliant widely used by the US military in Vietnam from 1968 to 1971, which permanently contaminated up to ten percent of its territory and caused thousands of victims. A gallery showing children and adults with terrible deformities caused by contact with the poisonous substance is a shocking reminder of the atrocities perpetrated in that conflict.
One of the most pressing debates of current international consequence, the flow of political and economic refugees toward an elusive haven in Europe has been the subject of intense coverage in the media. French photojournalist Samuel Gratacap has resisted the usually superficial treatment of that crisis by following the lives of refugees and migrants crossing the Mediterranean from points of departure on North African shores to their arrival at the Italian island of Lampedusa and to a detention centre in Marseille. For his Fifty-Fifty exhibition in the historic Commanderie de Sainte-Luce, a former Order of Malta temple founded at the time of the Crusades, Samuel chose to include his most recent work gathered during his visit to Ras-Jedir and Zumara in Libya, both cities where huge transit camps are holding thousands of people from sub-Saharan Africa hoping to be smuggled to Europe. During his talk, he explained how he had been trying to portray how life was still going on despite the difficulties people were facing and how the migrants were organizing themselves to fight against the hostility of the places they were passing through.
Two more churches with insightful displays include the recently restored Chappelle Saint-Martin du Méjan hosting La Vuelta a collective effort by 28 Colombian photographers to reflect on social and political changes in their country, and the venerable Église Sainte-Anne making great use of its sacred space by installing Iran, year 38, a group show of 66 Iranian practitioners that switch styles from visual poetry to documentation to engage with recent changes in their country.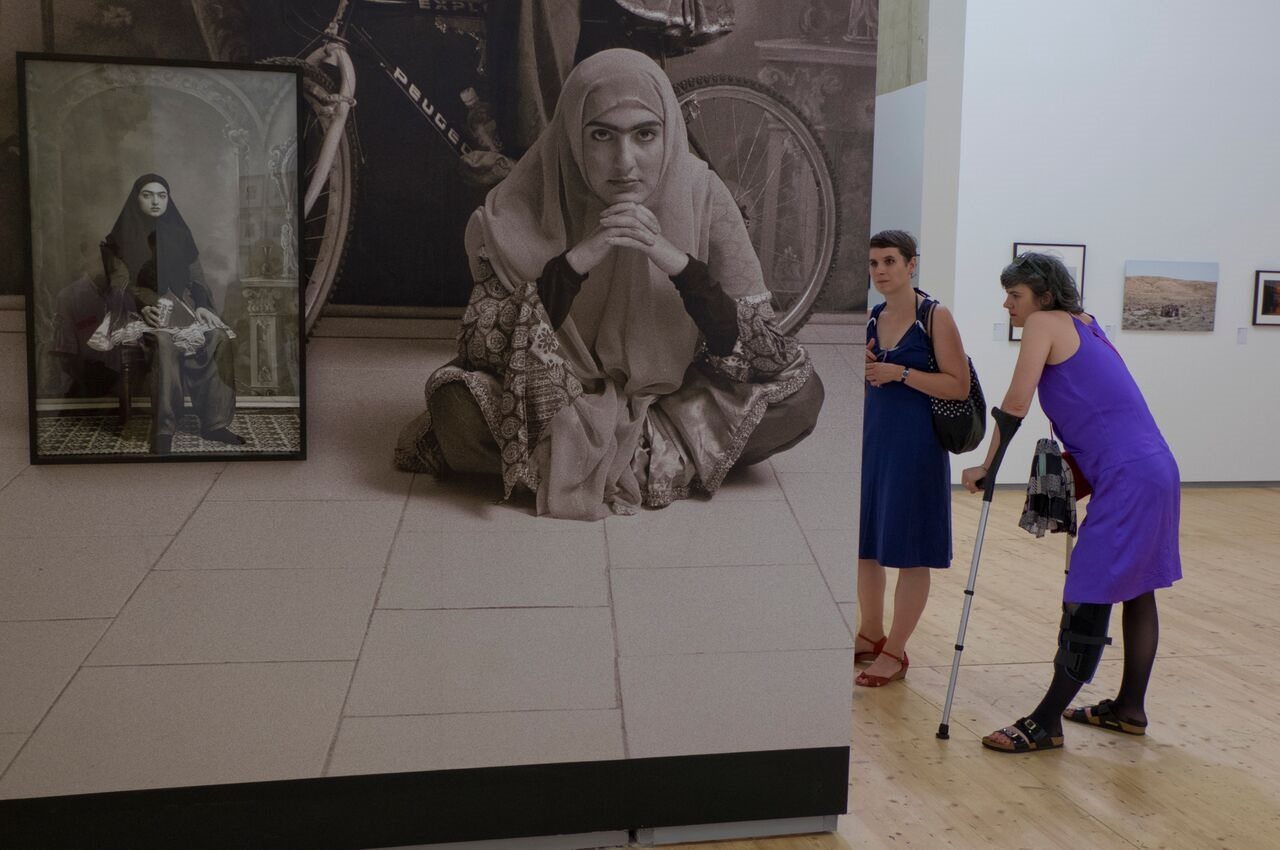 I am not a regular churchgoer, so I was in constant need of a break and an aperitif. While enjoying my Pernod and a friendly chat at what became my 'local' café in the shady Place Voltaire, I witnessed the constant parade of colleagues carrying their portfolios and sharing tables with editors and curators, hoping for their images to receive a sympathetic and constructive review, and, with any luck, be shown in galleries and future festivals.
I was in heaven for a few days, and not just due to the after-effects of the pastis and the excellent local wines, but because there was no scape to the sheer range of imagery literally embedded in the city. For, apart from the official fair, my account of which has just scratched the surface of, there was also the 'Voies Off', or fringe festival, now well into its 22nd year, that gives a chance to a new generation of photographers to show their work.
Every wall of the old town was covered with pop-up displays of pictures and a multitude of screenings were hosted in small squares and the courtyards of historical houses at night, followed by after-parties going on all night during the first week of this massive fête.
Regrettably, every good party comes to an end, and I had to get back to London for a shoot, but I returned to the Big Smoke energized by the sheer intensity of having been immersed in striking and challenging photography for a week. Or was it a month?
A la prochaine Arles!
Text and images © Julio Etchart. Not to be reproduced without express prior permission from the photographer.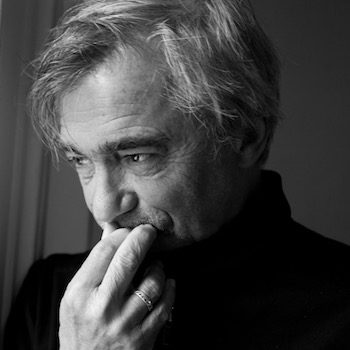 Julio Etchart is a documentary photographer, poet and artist.