In the "long 1980s" that we're living through, there's no shortage of groups 80s styles such as industrial and no wave.
Yet to my knowledge there's only one blending these with glam in the improbable surroundings of New Orleans. Yet theirs is an icy, European-sound, with some of the same bleak spirit as Detroit's ADULT, but more Gothic and less clinical.
The material is an enhanced reissue of their 2016 tape, featuring rawer versions of songs already issued on their 2018 debut, Spiralling. The opening "Disease" (exclusive to this release) drops the listener straight into angst-ridden fury. The shrieks of the damned and razor-blade guitar bring to mind the early 80s work of Xmal Deutschland. The brief, cold fury of "DISCO" makes PiL's anthemic "Death Disco" sound like, well … disco.
The overall tone of these brief but powerful sketches is a kind of joyful dysphoria. It may be a cold passion, but it's one that marks them out from the hordes of less spirited and complacent groups playing listlessly with 80s cliches. "ATC" (another exclusive) is described by the label as "over-saturated shoegaze-punk", but its grimy, dirt-encrusted textures would probably be better described as "bootgaze".
Yet it's not all doom, there's also a mordant wit at work, evident in the memorably punning remake of the 1977 song by Italian group Chrisma. Unlike the relatively smooth original, "Black Silk Stalking" features waves of rust-encrusted, doom-laden guitar and a spiritedly ironic vocal.
The closing "I'll Never Do Ketamine Again" seems to drip with bleak humour and the mocking vocal and dense noise field of "Art Walk" also offer bleakly sarcastic fun. The refrain 'do the art walk' is saturated in irony.
The longest track here is 3.31 and the shortest a mere 1.27. What they lack in length, they make up for in force, wit and impact. The overall effect is bracingly if bleakly uplifting, and there's much for the brave to enjoy here. As Cabaret Voltaire once dourly put it, "this is entertainment, this is fun", but perhaps not quite as you've previously known it.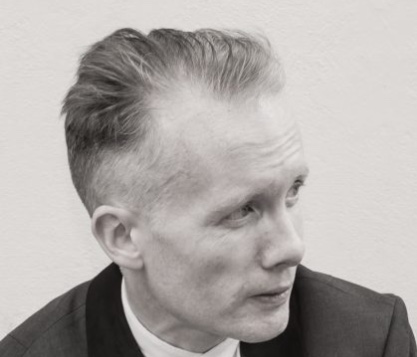 From Speak and Spell to Laibach.