Jarboe La Salle Devereaux, or just Jarboe, is a member of that rare ilk of talented artists who, possessing a manifest sense of being, create not from a reflection of popular need but as a form of birth. 
As a member of the post-punk avant-noise group Swans she collaborated with the uncompromising Michael Gira, with whom she had relationship for many years, to create a number of highly influential and aggressively divisive albums until the bands dissolution in 1997. Famously named after 'beautiful birds with ugly temperaments' the varied music of the Swans is characterised by having threads of melodic subtlety and beauty set within majestically primitive settings. Swans'  music and performances often exhibit ritual overtones, with listeners moved in ways akin to liturgical or gospel gatherings than typical pop concerts. An expectation that makes the recording of blood. women. roses in 1986 a clear departure from what Swans had been doing at the time. Where, instead of grinding walls of industrial guitar noise Gira and Jarboe produced a sparse often pointellistic album of restrained classical instruments and ambient synths to showcase the breadth and depth of Jarboe as a singer. Which she does to spectacular effect. It is  an album that demonstrates her ability to channel the soul of a song from somewhere other than the self. You do not get the sense she is relaying personal information as much as creating a visceral heavy presence that has the listener checking over their shoulder.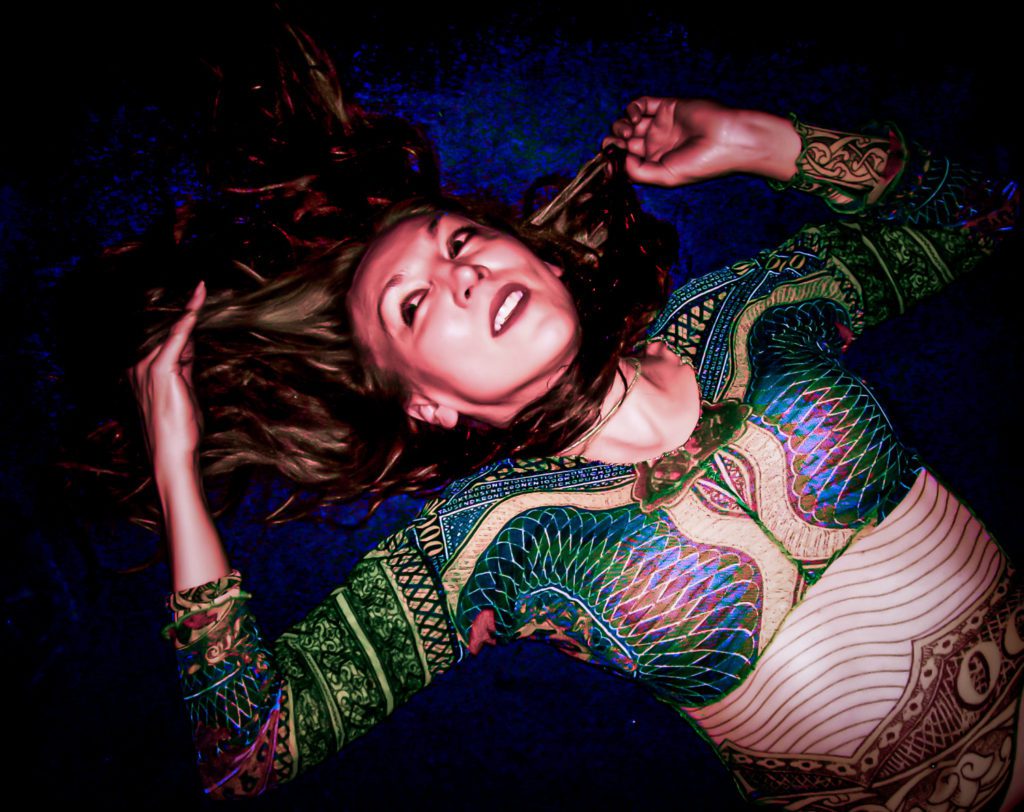 Crossing areas of industrial dance, musique concrete, contemporary classical and dub production Blood Women Roses has been unavailable for many years and this remastered version sounds fresh and vital. Renamed Skin Blood Women Roses and released under her own name this is a special album for her, as she suggests it was her 'birth as a singer'.
Reflecting on the album, what do you hear listening to it again?
I hear different personae reflected in the tonality, accent, and phrasing for each song conveying the narrative expressed by that individual character. Each song has its own voice.
Has anything changed in terms of music / production with the rerelease (i.e. remastering)?
Both the vinyl and compact disc version have been remastered and the new compact disc version now includes more tracks that were originally released as singles.
What's the story behind the rerelease?
In communication with Michael Gira, it was determined I put the album out on my own. It is an important part of my history. British music journalist Jack Barron called the album "birth of a singer."
Listening to this album now there appears to be much that Portishead's Beth Gibbons (amongst others) might have taken from your delivery on blood. women. roses (BWR). What is your relationship to 'being an influence'?
I don't pay attention to influences or comparisons regarding what I do as I'm focused on creating my work.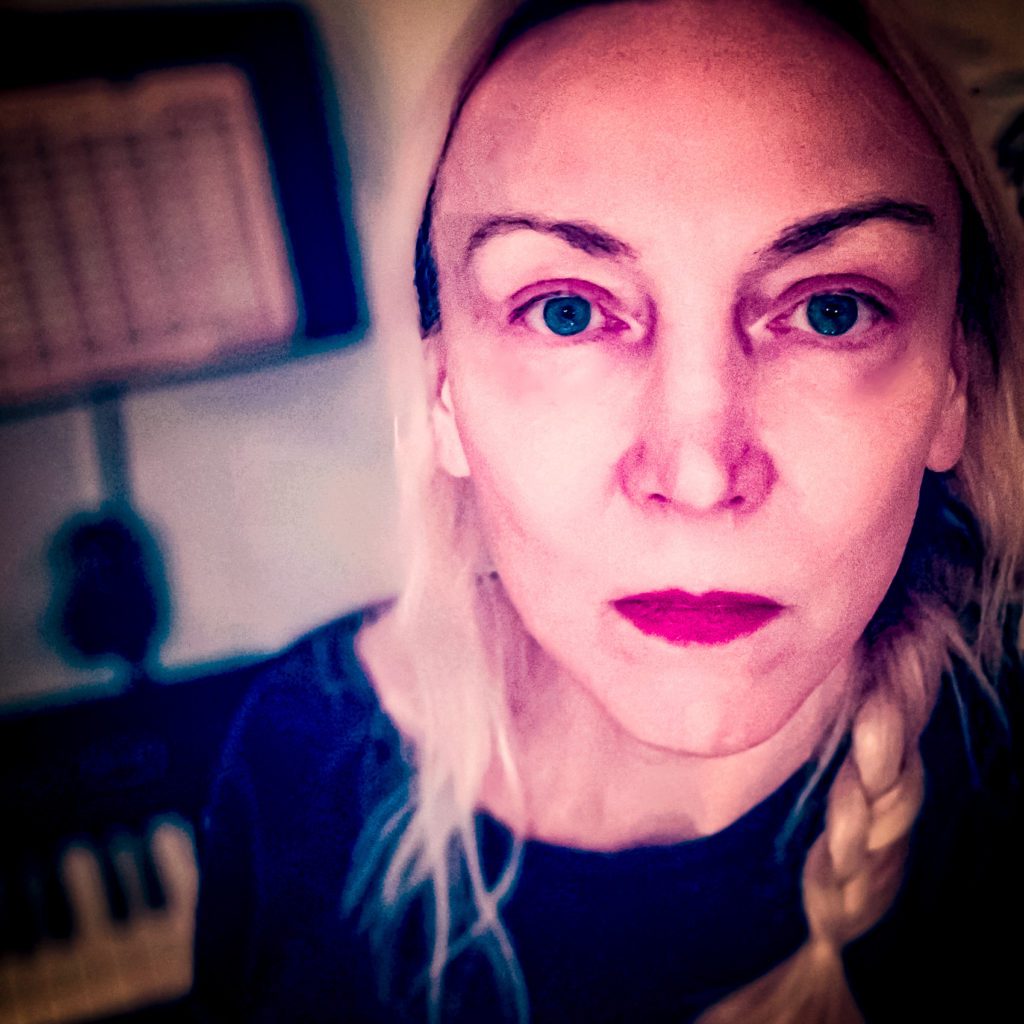 Wikipedia suggests that (world of) Skin was more a Swans side project led by yourself and Gira than a complete solo project? How do you see it?
The idea was to explore "the singer and the song" with me as the singer and the voice to be prominently in the mix. When we had made progress with the recordings in the studios in England, Michael wanted to do an album with his lead vocal with this same aesthetic. There was no project name initially. After we recorded, a name was selected. My lead vocal album as it was recorded and originally released in the U.K. was never released in the U.S.
The reworking of the cover and the namechange from 'Skin' to 'Jarboe' tells a story. Are you reclaiming authorship of the work? Can you talk us through how you came to this place?
I spoke with Michael Gira (as owner of his label Young God Records ) about the recordings as the selected tracks version ('World of Skin') was not being reissued by YGR and it was determined I release the original album on my own. I had worked with the label Consoling Sounds for my album 'Indemnity' from 2020 and we agreed to work together for skin blood women roses.
Phil Puleo (musician and artist) with whom I worked in Swans reworked the art with me. It now uses a close up texture image of skin overlaid on the original portrait. The new art also features roses and also blood on a woman's hands."
Is there anything you want to change on this record?
What I have is anticipation. I am looking forward to the material being available again and even the colored vinyl version as I selected one called "Dracula" to fit the subject matter of the song, "One Thousand Years."
What makes it a great record for you?
I hear it as high drama.I engage with the vignettes told by musical vocabulary in extremely varying personae. The songs enhance and change mood. The string section on "One Thousand Years" is truly beautiful.
The high voices on "Red Rose" are very high. I like the background voices on "Cry Me A River" and "We'll Fall Apart" and "Blood On Your Hands" I like the combination of intentionally heavy played piano chords into fluid "cocktail jazz" piano on "The Man I Love." I like the lyrics taken from NYC East Village street slang used throughout all the versions of "Come Out."
All works are steps in a journey where do you place this record in your story and where did it lead?
I see this record as expressing the skill to truly embody different characters in a song. I see this record as having an influence on the trajectory of Swans. After interpreting "Cry Me a River" and "The Man I Love", I see this record as showing I could make a cover version uniquely my own. This would indeed result in my singing "Love Will Tear Us Apart", "Black Eyed Dog", "Can't Find My Way Home," and ultimately the multi-character live performance in Swans of "I Crawled."
What does it mean to be an artist who uses music as their medium – when the medium is often a staid conduit for product?
I wouldn't know as I'm not involved in the music business machine. Much of my work is self-released and when I do work with labels, it is one that is boutique and family operated.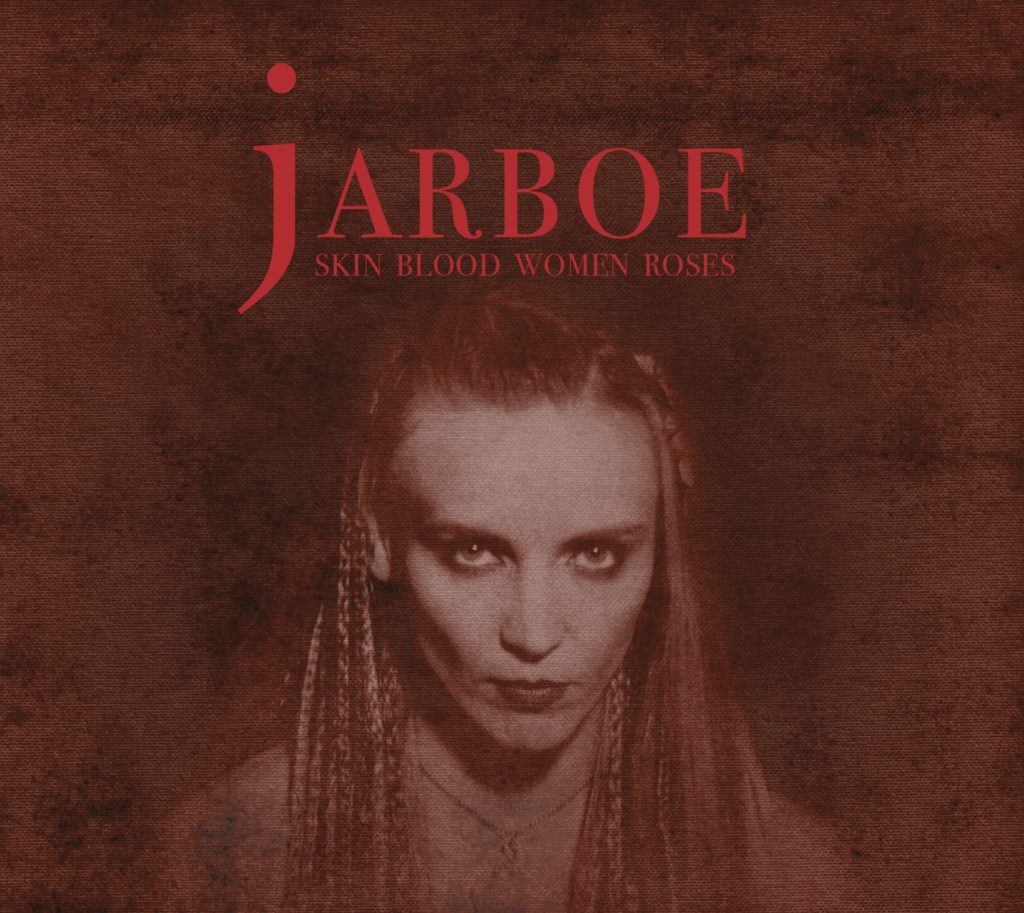 It's often mentioned that you have an interest in the occult and Eastern religions to what extent do these factor in the content of your art vs in your life? Are they as inseparable as people assume?
I've studied Tibetan Buddhism for years. There is a nod to this interest on every album I have made, beginning with 'Thirteen Masks' and 'Sacrificial Cake' and most recently with 'The Cut Of The Warrior' E.P .and the 'Illusory' album.
Have you made a tulpa? Or is it a wry satire on male desire?
My use of "tulpa" for songs came from my interest in the Tibetan mystical practice in meditation of utilising "emanations."
Are you an artist who works with a vocabulary of 'Jarboe' creative gestures or is each outing a new investigation into creativity in the absence of history and craft?
I'd say the latter more than the former. I do now at times revisit the idea of a ("romantic") ballad yet it is conceived as a message examining "concept of self" rather than directed outward to another person. I see recording in my home studio as setting out on an adventure.
Many artists operate between these two poles and thinking about skin blood women roses, how much did you pull from your jazz history vs. the year-zero drives of your avant garde side?
For an example, the playful, even coy phrasing of Julie London's recording on the classic jazzy "Cry Me A River" becomes on skin blood women roses a song suggesting either bitter pathos and revenge or emotional wreckage. I also frequently use vibrato and bend notes.
How do you see language and words as artistic materials and how do you utilise them?
I see and also use language and words as "artistic materials" through the process of internal stimulation. This can invite dialogue, ideas, relatability, reaction as are goals of art.
What does SBWR have for our current times?
SBWR is relevant for our current times in its expression of diversity
—-
Remastered by Gert van Hoof, skin blood women roses was released on April, the 23rd 2022 by Consouling Sounds for record store day. LP Gatefold – limited edition, transparent red & black; CD – 6 panel digipack
The aim of art is to represent not the outward appearance of things, but their inward significance. – Aristotle