New York-based artist Sarah Morris' latest exhibition at White Cube continues her investigations into the psychology of the city through a new series of paintings and works on paper that trace urban, social and bureaucratic typologies in abstract, vivid forms.
In her new 'Spiderweb' series, Morris takes the structure of a spider's web as her starting point, creating shard-like shapes and dots that hover amidst and emerge from a complex, fragmented assemblage of lines. Aligning with the concept of the city as an evolving organism, Morris thinks of these latest paintings as 'anthropocene forms' that aim to create 'an internal, imaginary, spatial sense that is slow, precise and quite open […] a set of images and realities that haven't been made before'. At the same time, the works recall the format and bold aesthetic of flags or public signage calling into question the way that our perceptions of urban and social structures are continually being shaped and recalibrated by the images that surround us.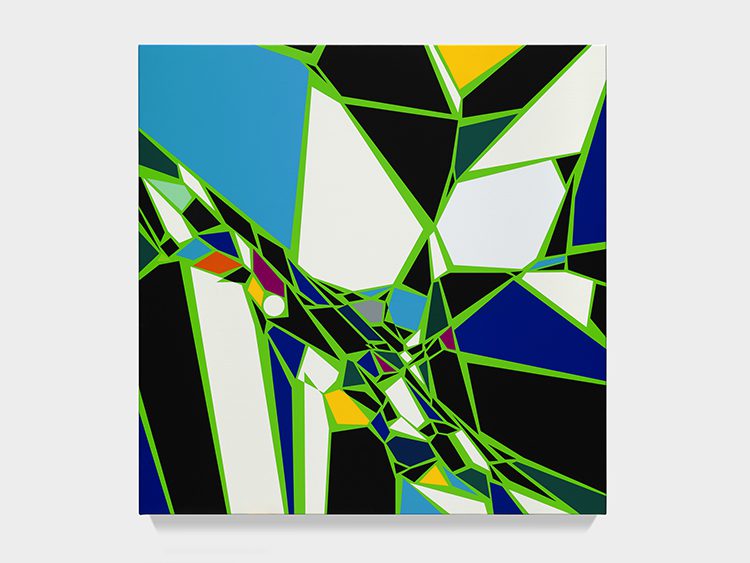 The artist's film poster drawings will also be included in the exhibition. In these works, linear diagrams are overlaid on original posters of iconic films that Morris carefully selects to highlight the ways in which semiotics of graphics are geographically contextual, and loaded with historical and political forces.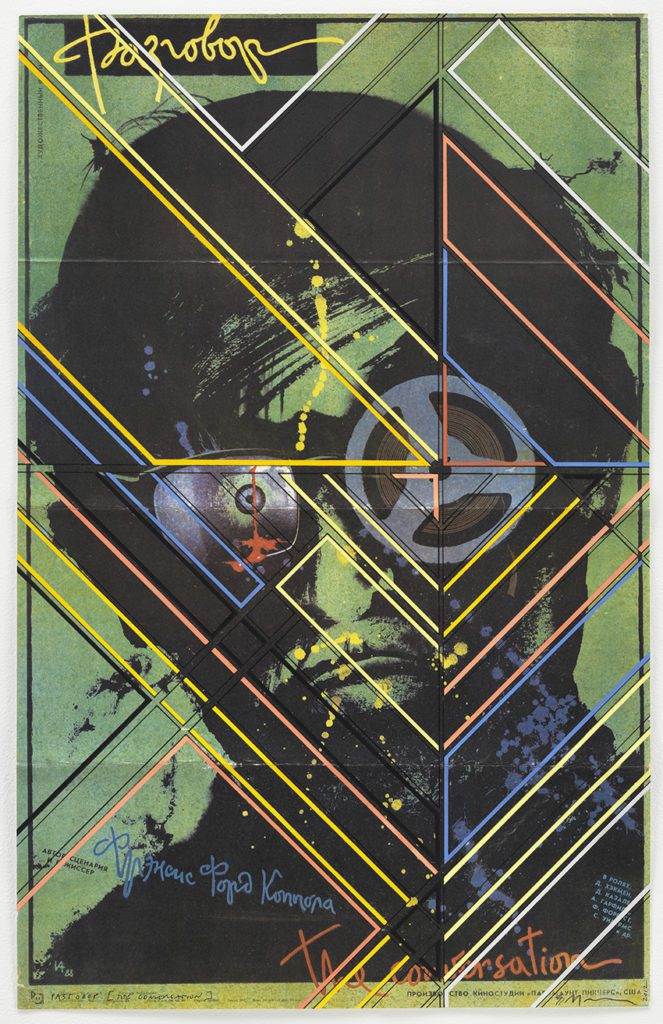 Meanwhile, Sakura (2018), the last film the artist shot before the global pandemic, focuses on Japan's second largest city and the original capital, Osaka. The film was staged at the time of the blossoming of the Sakura tree, which represents a time of renewal and optimism in Japanese culture while the camera itself is employed to reveal both the micro and macro layers of the city, featuring scenes from various sites of industry and commerce, education and leisure such as the Sakura pastel factory, the National Museum of Ethnology and the UNESCO world heritage site of the Bunraku puppet theatre, Renzo Piano's Kansai International Airport and the laboratory of Nobel Prize-winning molecular scientist Dr. Shinya Yamanaka.
"Sarah Morris: Means of Escape" runs from 19 November to 9 January 2022 at White Cube Bermondsey. For more information, visit: whitecube.com
Featured Image: Sarah Morris, Dilemma [Spiderweb], 2021. © Sarah Morris. Photo © White Cube (Tom Powel Imaging)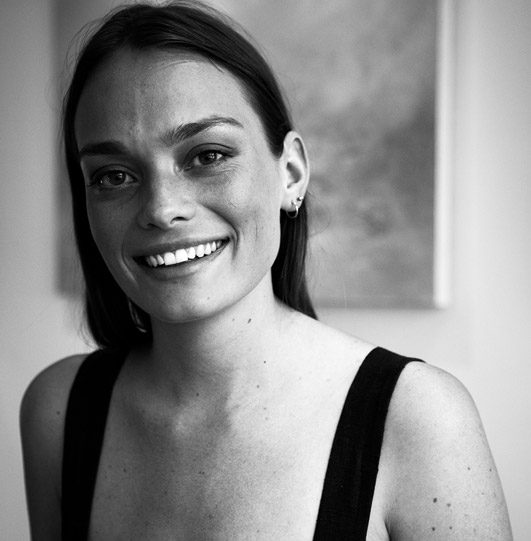 Millie Walton is a London-based art writer and editor. She has contributed a broad range of arts and culture features and interviews to numerous international publications, and collaborated with artists and galleries globally. She also writes fiction and poetry.