Martha Freud's first exhibition in nearly a decade presents a new series of ethereal ceramic works that play with language and form.
Here, the British-born artist discusses her love of porcelain, words and the impact of motherhood on her process.
Is there a particular reason you took a break from showing your work and what led you to start exhibiting again now?
The last time I showed my work I was pregnant with my first child. Between then and now, making for my regular clients kept me busy but now both of my children are in school, I have had the time and space to create a new body of work that will be showing in Nonemore Gallery from the end of November. 
How do you think your approach to making art changed during that time?
Having children has helped broaden my perspective and encouraged me to focus on things I barely registered before. As a parent you inevitably become an instant role model, and that made me really question the behavioural lessons I was passing on – it has encouraged me to question everything. This time to stop and reflect has been such a gift, and to now come back to work with a new awareness and focus is exciting. It has been fascinating to see how it has affected my work.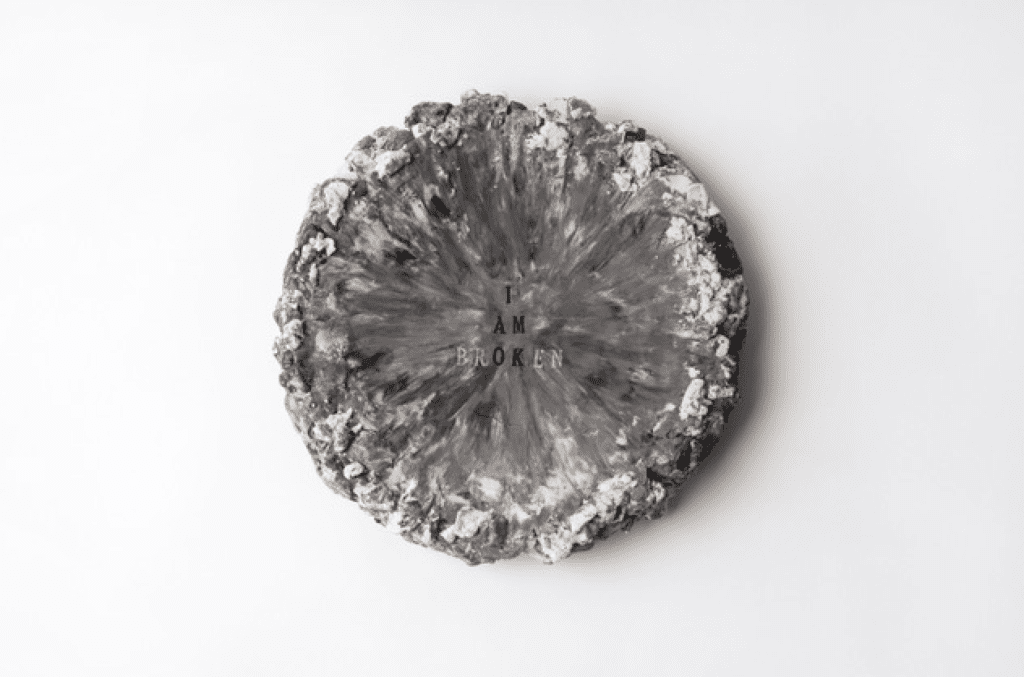 What was your introduction to the art world? Was there a particular moment when you decided you wanted to be an artist?
Growing up in London meant we were exposed to a lot of the art and culture the city has to offer – we frequented galleries and museums as children. Making and creating has always been my calling, the school I went to encouraged more "academic" pursuits, but I knew they weren't for me. My compromise was to attend a more "practical" degree in Product and Furniture Design, which I found so useful in learning how to work with a variety of materials, but I couldn't help returning to a more artistic approach in my individual practice.

When did you start working with porcelain?
After I graduated from university I did several adult education short courses as I always keen to further my learning and explore new materials. I did a 10 week course in ceramics and fell in love with it. I found it liberating to work with the earth and the opportunity to explore all that could be done with something so simple.

How would you describe its material qualities?
As Brecht said, "In the contradiction lies the hope" and I find porcelain to be so full of contradictions. Strong, yet brittle. Sometimes opaque, sometimes translucent. Its form and its finish can take on so many shapes – an infinite number, yet it also has its limitations, and really lets you know when you have pushed it too far!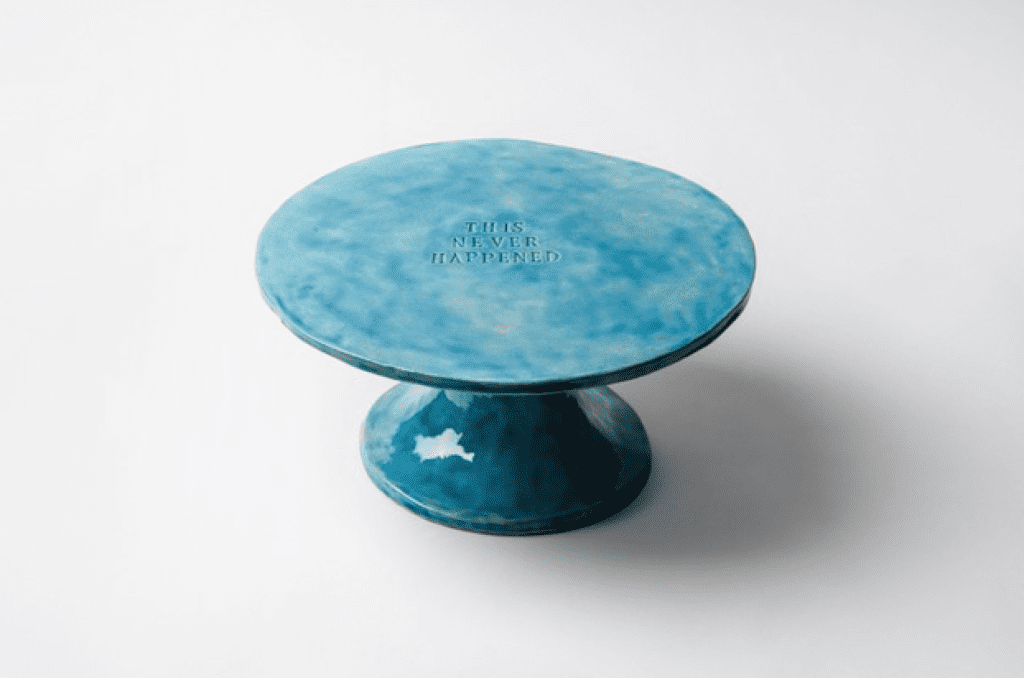 Can you tell us a bit about the concept behind your series of wooden boxes?
My Mixed Messages boxes are a wooden grid of pigeonholes – inside of each wooden niche sits a porcelain pot punctured with little holes that unite to form a seemingly random word. At a glance, each word sits alone in its box with no broader context to be seen. However, once electricity begins to flow through the box, select pots are illuminated in varying sequences to reveal thoughts, musings, quotes, and song lyrics. Each word becomes something so much greater than just itself when connected to the others.
What draws you to use a particular phrase or line of text?
I see inspiration everywhere, and am constantly writing down thoughts, snippets of conversation, or things I see that make me smile. I particularly like playing with words that when put into a different context can change in meaning completely.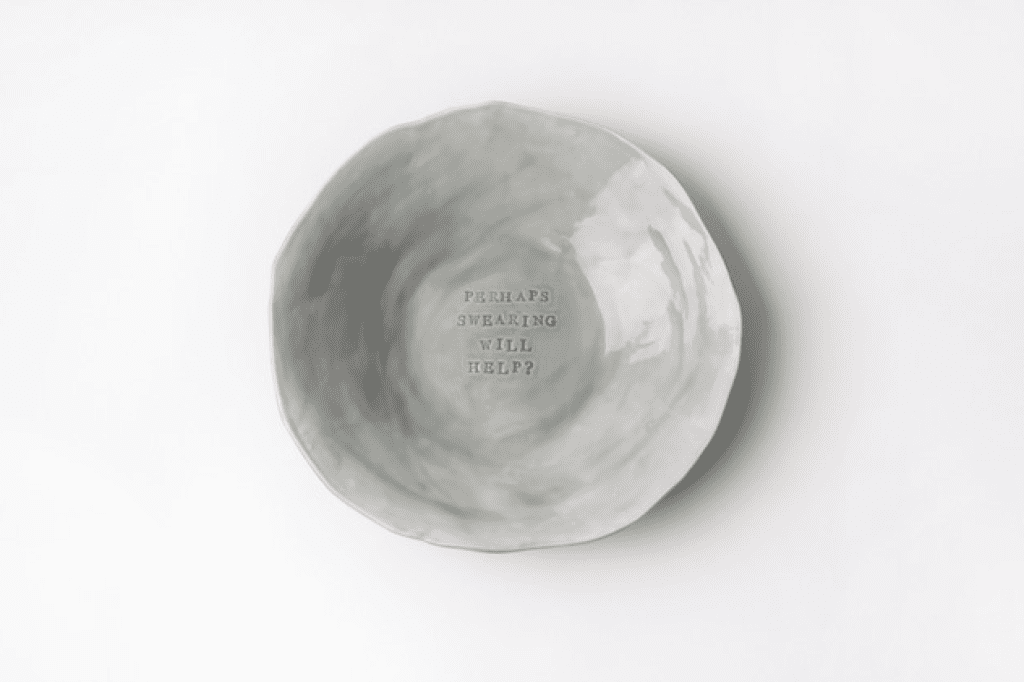 How do you think the incorporation of written words impacts our perception of a sculptural object?
I don't think any two people interpret words in exactly the same way as we each bring our own unique life experience to them – as they pass through that internal personal filter we connect to and resonate with them differently. Words are so powerful, they can conjure memories and emotions, or can inspire and motivate. Yet trying to fit the enormity of life's experiences into a written language means words are also very limited. When I work with words, I know exactly what they mean to me, and I love that the person next to me may experience them completely differently – the interpretation of art is part of what makes it so intriguing.

Do you see yourself as working within a particular artistic lineage or tradition?
I do not consider myself to be a ceramicist, more an artist who enjoys the medium of clay. I will use other materials if they are more suitable for my vision, but I am naturally very drawn to ceramics. People have been creating out of clay for thousands of years, and it is an incredibly special material to work with – it is our earth – so making my unique mark on it feels like an honour.

What's next for you?
I have been lighting some of my porcelain pots by candlelight to expose the porcelain's translucency for around 15 years, but recently I have been working with perfumers to create scented wax blends to fill the pots with. Adding this extra sensory experience to the works takes it to another level. Beyond this, there is a bank of ideas and themes I am excited to start exploring, whilst constantly challenging the things I have already made to see if I can evolve them further.
"Martha Freud: Mixed Messages" opens on Friday 26 November at Nonemore Gallery, 10A Rathbone Place, W1T 1HP, London.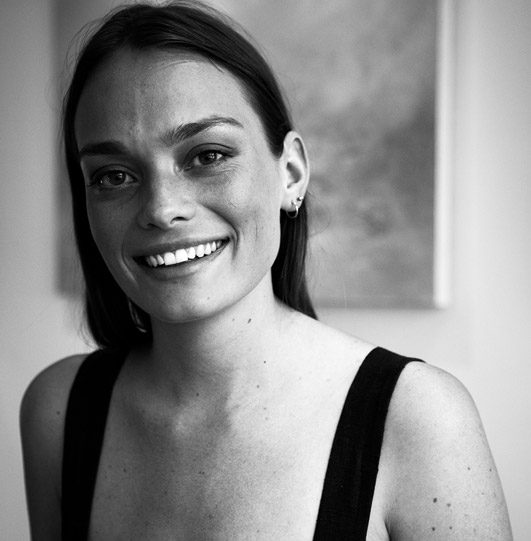 Millie Walton is a London-based art writer and editor. She has contributed a broad range of arts and culture features and interviews to numerous international publications, and collaborated with artists and galleries globally. She also writes fiction and poetry.