Show and Tell, a retrospective of Laura Aguilar at Leslie-Lohman Museum of Art in New York, presents over 70 of the artist's photographs, collages and videos spanning three decades. Aguilar's work was often raw and poetic, treading a line between the political and personal, and traversing performative, feminist and queer art genres.
Aguilar (who died in 2018) began making photographs in the 1970s, and is best known today for her empowered self-portraiture. However, she was also a key activist in the LGBTQ+ and Latinx movements in Los Angeles.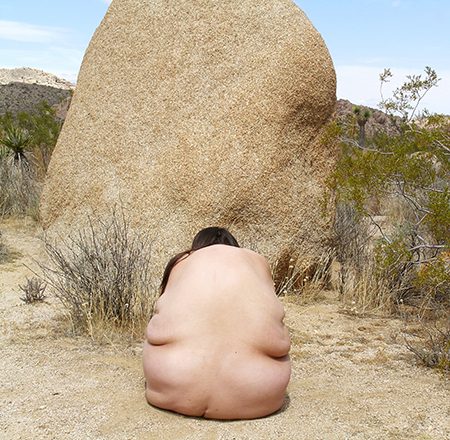 The exhibition includes early collage works such as Xerox Collage #2 (1983), in which the artist combines polaroids of her friends in Los Angeles with cut-outs of Hollywood actresses such as Susan Sarandon, alongside her multiple series of landscape self-portraits. In these later works, such as Grounded #111 (2006), Aguilar likens her figure to natural forms, disrupting normative concepts of beauty and the female form, and subverting the traditions of landscape art — a field which art historians have claimed was pioneered by white men.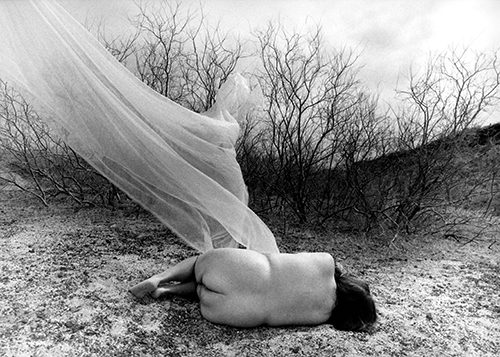 Over time, her practice evolved to navigate her ethnicity and sexuality, as well as her challenges with depression. Her most iconic triptych Three Eagles Flying (1990) depicts the artist bare-chested entangled in a thick rope in the centre panel. Her face is fully covered by a Mexican flag, while the US flag appears wrapped around her waist (each flag also hangs on either side of her). The work challenges the idea of the female nude as a passive object of the male gaze, and also visualises the complexities of identity for people in the Chicanx community (Aguilar's family was from the San Gabriel Valley, of Chicanx and Latinx heritage), whilst also resonating more widely with anyone who has felt torn between two cultures.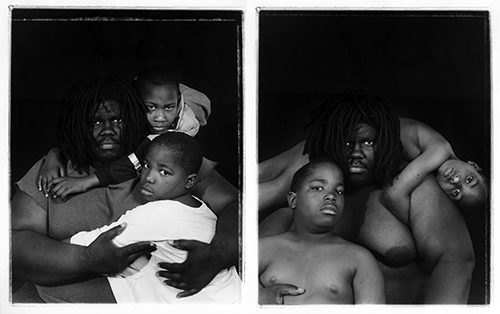 'My artistic goal is to create photographic images that compassionately render the human experience, revealed through the lives of individuals in the lesbian/gay and/or persons of colour communities,' she wrote in an artist statement (excerpted from Nueva Luz, Vol. 4, #2, 1993 and Gallerie: Women's Art, Vol. 1, #1, 1988). 'My work is a collaboration between the sitters and myself, intended to be viewed by a cross-cultural audience. Hopefully the universal elements in the work can be recognised by other individuals' communities and can initiate the viewer to new experiences about gays, lesbians and people of colour.'
The exhibition has been organised with the Vincent Price Art Museum, where it was previously on view, in collaboration with the Chicano Studies Research Center at the University of California, Los Angeles.
Laura Aguilar: Show and Tell runs until 9 May 2021 at Leslie-Lohman Museum of Art, New York. For more information visit: leslielohman.org
Featured image: Laura Aguilar, Three Eagles Flying, 1990, Three gelatin silver prints, 24 x 20 inches each. © Laura Aguilar / Courtesy of the Whitney Museum of American Art, New York. Purchase, with funds from the Director's Discretionary Fund. 2019.393a-c.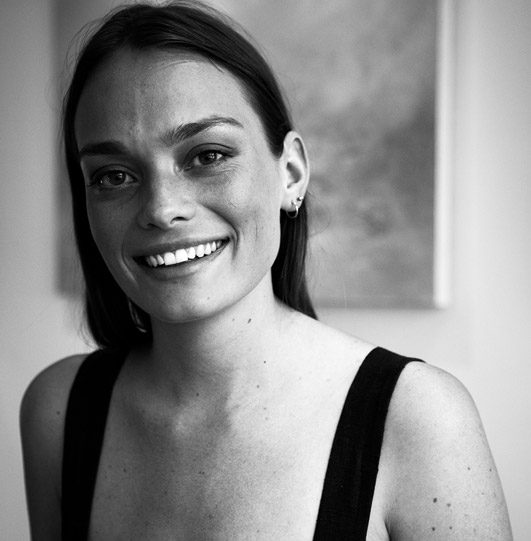 Millie Walton is a London-based art writer and editor. She has contributed a broad range of arts and culture features and interviews to numerous international publications, and collaborated with artists and galleries globally. She also writes fiction and poetry.