PUBLIC Gallery present IT STILL SMELLS OF NOTHING, the debut solo exhibition of German artist Cathrin Hoffmann. The exhibition features installation and sculpture by Hoffmann for the first time, alongside some of the artist's largest and most ambitious paintings to date.
In her work, Hoffmann reimagines the body to explore and question what it means to be human in the post-digital age. The anthropomorphic figures that dominate her paintings appear like contortionists; twisted and strained they grapple with the cornerstones of our earthly existence: life and death, pain and pleasure, love and loss, and isolation and connection. In Hoffmann's words: "I create a new virtual body, with its weaknesses and idiosyncrasies, to probe what our present time with modern technology, digitisation, and hyper capitalism has made us become? How do we exist and behave? What is human, what remains?"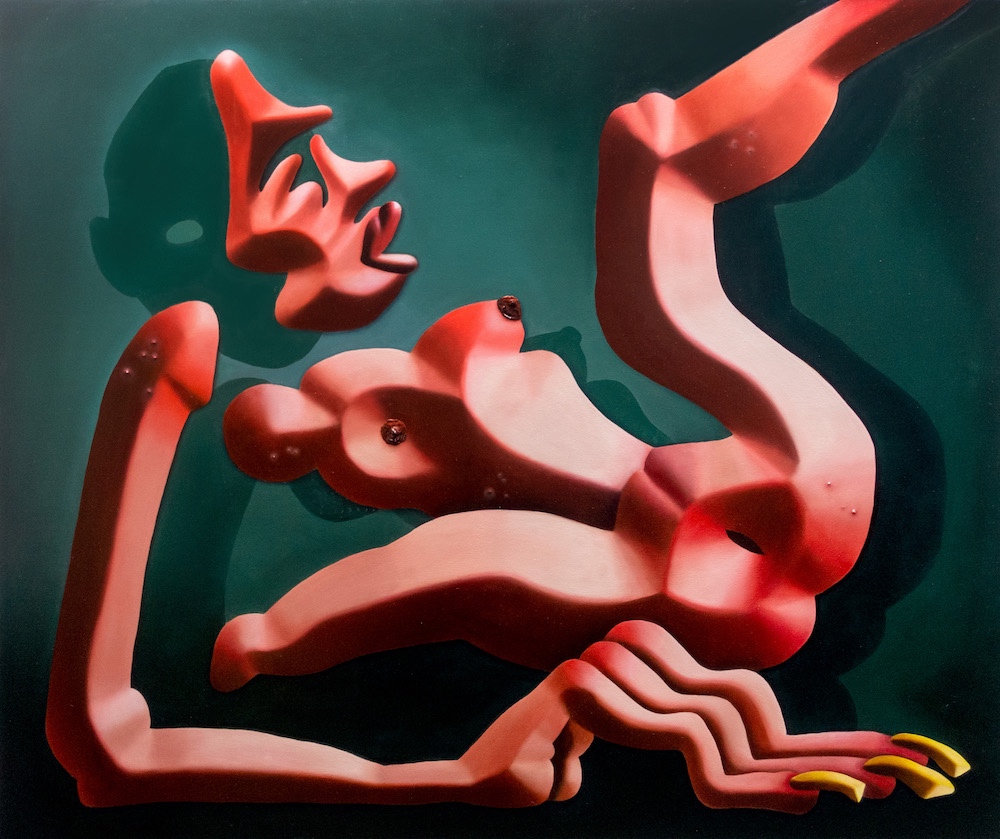 Produced during a time of intense solitude and collective struggle, Hoffmann's latest paintings give form to emotions that manifest from her own response to the current moment. Fuelled by feelings of existential dread, hysteria and decadence, the over-life-sized figures are set against vacant backdrops with only their shadows for company. Alluding to the limbo of lockdown, these desperate characters appear suspended between quiet meditation and stillness on one hand, and unease and horror on the other, as if trapped, powerless in a parallel universe, to which they know not how they arrived.
Presented alongside these paintings are a series of sculptures — the first ever produced by the artist — that bring Hoffmann's profound dimensionality on canvas further into the physical realm. Mirroring distinguishing features of her paintings, the sculptures include a series of giant fingers equipped with razor-sharp acrylic-tip nails and a distorted bust speckled with pimples.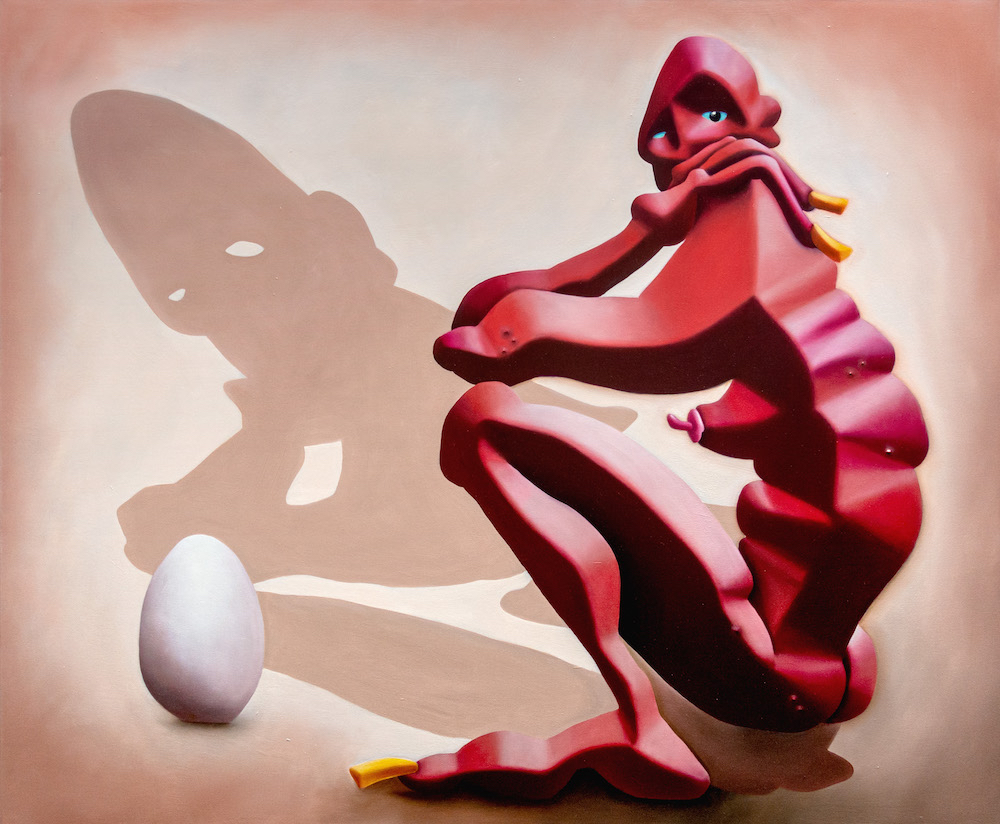 Hoffmann's deeply personal visions are realised through a paradoxical engagement with and rejection of digital painting. She begins by mapping out a composition digitally using a graphic tablet, before exchanging the seamless result for an analogue translation where the physical traces of the artist are present. Says Hoffmann, 'I am attracted by the ambivalence between perfection and imperfection. My digital work is bright polished and perfect, as soon as I try to reproduce this, I realise it is impossible. It is this area in between that interests me, the perfectly imperfect.'
Joining an intimate process of self-reflection with a collective anxiety about the present moment, Hoffmann visualises and critiques our odourless existence within an increasingly online world, a virtual environment which impacts the way we see and are seen, or not seen at all.
IT STILL SMELLS OF NOTHING runs at Public Gallery until 14 November.
Featured image: Cathrin Hoffmann, studio portrait, 2020. Courtesy of the artist and PUBLIC Gallery.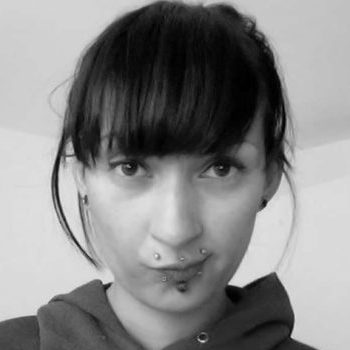 Naila Scargill is the publisher and editor of horror journal Exquisite Terror. Holding a broad editorial background, she has worked with an eclectic variety of content, ranging from film and the counterculture, to political news and finance.