The Barbican present Jean Dubuffet: Brutal Beauty, the first major UK exhibition of the work of French artist Jean Dubuffet (1901–1985) in over 50 years. One of the most provocative voices in postwar modern art, Dubuffet rebelled against conventional ideas of beauty, hoping to capture the poetry of everyday life in a gritty, more authentic way.
Spanning four decades in the studio, Brutal Beauty highlights Dubuffet's experimentation with tools and materials, as he blended paint with shards of glass, coal dust, pebbles, slithers of string and gravel. Shown alongside his work are two dedicated rooms from Dubuffet's collection of art brut, shedding light on artists such as Aloïse Corbaz, Fleury-Joseph Crépin, Gaston Duf., and Laure Pigeon, who profoundly inspired his approach to the making and understanding of art.
Significant works by Dubuffet in the exhibition include the Little Statues of Precarious Life (1954–59), figures made out of natural sponge, wood charcoal, grapevine and lava stone; the Texturologies from the late 1950s, inspired by the rich natural surroundings of Vence, Southern France; and Paris Circus (1961), a series of works drawn from the frenzy of street life.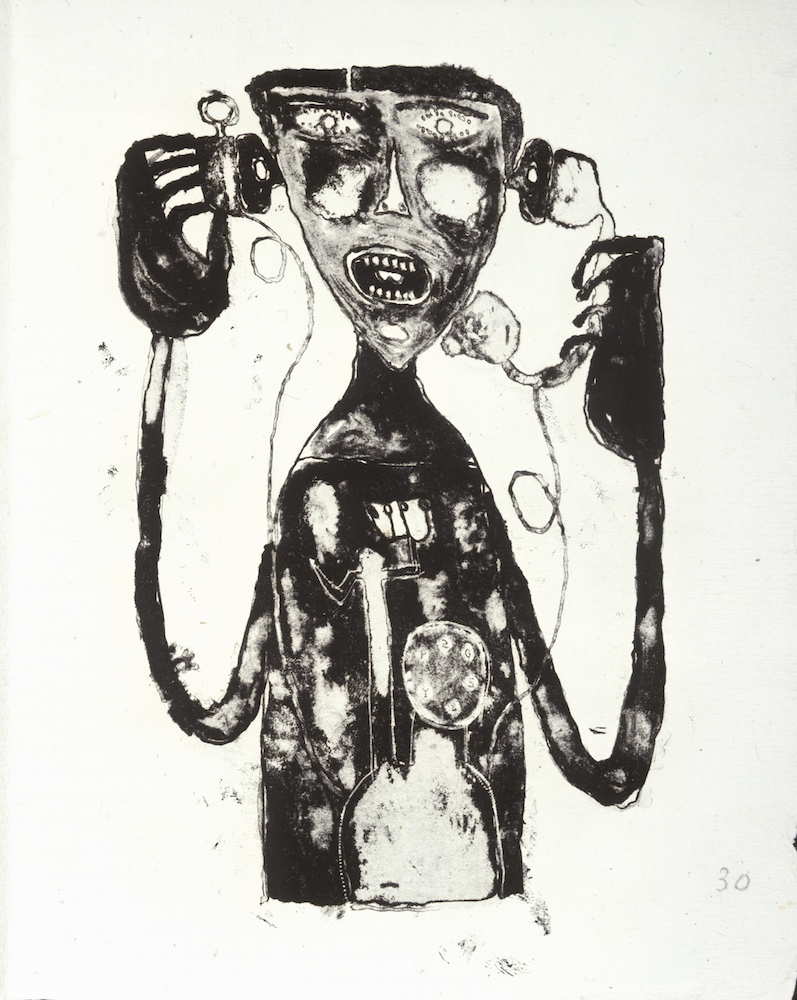 Emerging from doodles Dubuffet made while on the telephone in 1962, L'Hourloupe developed into a new cycle of work, created over a decade and encompassing paintings, sculptures, architectural environments and performances. The series culminated in a theatrical performance of Coucou Bazar at the Guggenheim Museum in New York in 1973. This 'living painting' was performed in a one-hour spectacle with 60 artworks animated by performers, motors and remote control. The theatrical props are now too fragile for the performance to be re-staged as Dubuffet originally envisioned, but are presented here as a powerful display within the context of L'Hourloupe.
 
In his later works, Theatres of Memory, Dubuffet returned to assemblage, layering fragments of paintings into enormous collages, such as Vicissitudes. More than 3.5 metres wide, Dubuffet at the age of 75 completed the work with "a good deal of gymnastic exercise on a ladder".
Jean Dubuffet: Brutal Beauty runs at Barbican Art Gallery from 11 February – 23 May 2021.
Featured image: Jean Dubuffet, Skedaddle (L'Escampette), 1964. Stedelijk Museum Amsterdam © Fondation Dubuffet, Paris / ADAGP, Paris and DACS, London 2020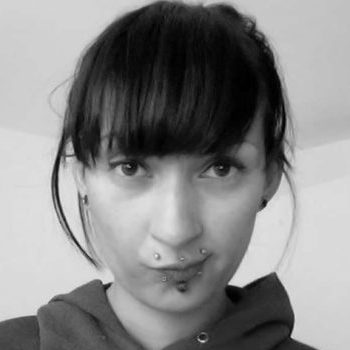 Naila Scargill is the publisher and editor of horror journal Exquisite Terror. Holding a broad editorial background, she has worked with an eclectic variety of content, ranging from film and the counterculture, to political news and finance.