[dropcap style="font-size:100px; color:#992211;"]I[/dropcap]f your indisposition is a burden, if it affects your life, if it tyrannises you and annihilates your desires, here is an ancestral remedy to cure almost everything, but be careful, it is precarious. This method is not taught in any books and can not be accessible to everyone.
To make it work, you need to believe in it. Believe blindly. You have to devote yourself to the spirits you will try to call. From this moment, such an act of submission is not accessible to all : prudes, cowards and religious people may rebuff. This is nothing else but black magic, magic that has harmful repercussions on your life and on the ones close to you.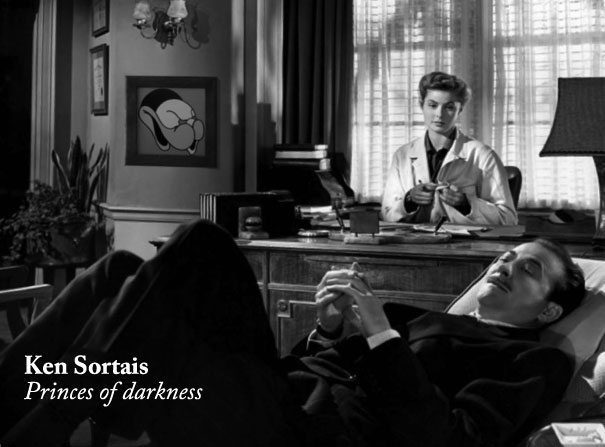 So read the introductory lines to the current exhibition at Galleries Goldstein: Princes of Darkness by Ken Sortais.
As a marker of the gallery's irreverent approach to presenting artworks, the text is ideal. With its roots firmly in the street art/grafitti movement, Galleries Goldstein constantly pokes a knowing tongue in cheek. International Art English is unlikely to be found (at least not without intentional irony) in their catalogues or publications.
Trebuchet's Hanging Offence put some questions to the men behind the arch facade: Russell Maurice and Augustus Parker.
---
What first drew you to art?
Russell Maurice: It started with Graffiti, from quite young, 8 or 9, and this has pretty much shaped my life since. It may sound like a big statement, but it's true.
Augustus Parker: My Dad was a massive influence for me, he was hanging out with a lot of artists when he lived in New York, so we were surrounded a bit growing up.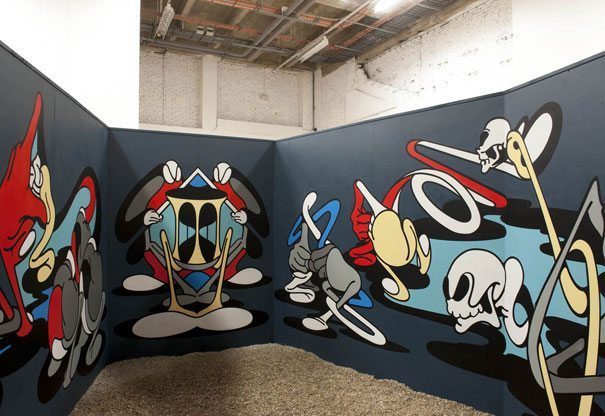 Ken Sortais
How did your gallery start?
RM: It was kind of luck I guess, I had wanted to host a physical space for years, but was never in a  position financially to make it a reality. I'd been talking about starting an online gallery after my girlfriend Sara came up with a specific idea for that (which I won't discuss here as I still aim to do it).
Me and Daniel Sparkes had put together a show of 1970's Lithuanian animation art that we'd shown in Copenhagen, but wanted to show in London and I asked my friends Jo & Kyle at Goodhood if we could show it in their new photography studio space. This led to a discussion about hosting a few shows and my gallery idea. They where just like… You can do it here!!
This was made possible as the photo studio was only used half the week, and so we were able to use it for the other half. They (Goodhood) have been so supportive and giving it's amazing. We couldn't have done it without them.
How did your involvement begin?
AP: I had been around Russell and his group of artists / friends for a few years already, like a lot of us, we met through Graf… . He asked me to be involved in a lot of the exhibitions from day one.
What is the vision for this gallery?
RM: I have pretty strong ideas about the type of work we show, I think the opening show: Asbestos Curtain – A new era of Comic Abstraction quite quickly formed the direction for us. Of course not everything we have shown is from this genre, but a lot of it is. It was something we have all been involved in.
Me and Daniel Sparkes spent alot of time trying to put a label on what it was we were doing. Asbestos Curtain was a big push to do this, to expand, add framework and show that it was… a thing.
Which artists typify the vision you have for your gallery?
AP: I think if I was to list them all, I would just be mentioning everyone we have shown at the gallery, but if you wanted some names… Daniel Sparkes, Mark Mulroney, Petro and Ken Sortais.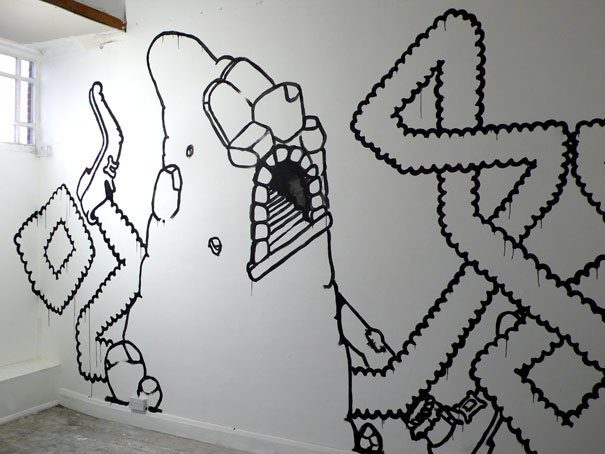 'Pilgrim'- Russell Maurice & Petro at Parade Gallery, Margate
 What do you dislike most about art?
RM: The emperor's new clothes.
AP: The government's continual decline in support of the Arts. It's infuriating.
How would you define artistic controversy?
RM: I think it's very hard to be controversial any more, it's just become irrelevant and usually any one trying to do this with their work is doing it to get noticed, which usually, in my opinion, makes for dull work.
Do you think that controversy is a positive force in art or a conceptual red herring?
AP: Neither positive or negative, which as Russell said, makes it somewhere in the middle and often dull. It can be used as a positive force though if used as political leverage.
What's been your biggest challenge?
RM: Lack of financial support or investment.
AP: Trying to get noticed in London's sea of galleries, which also means fighting for press support, and people's interest, footfall, enough sales to survive.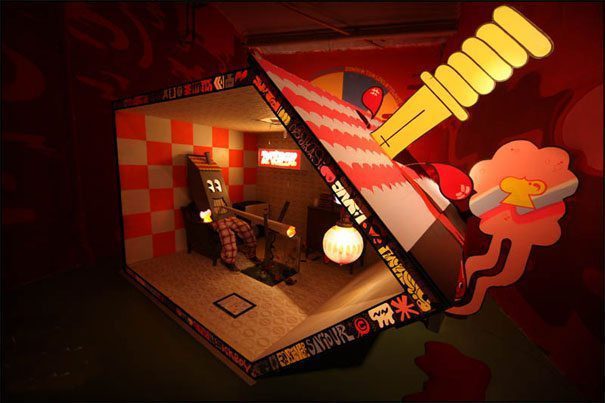 Sickboy at Nu Art Festival, Stavanger
What's been your biggest success?
RM: Probably Petro's show, the opening was insane, I think it was the biggest one we had, the gallery was rammed and the street outside was blocked. Good party.
Who are you five favourite artists and which pieces of theirs do you admire?
RM:
Guston – any thing after the abstract phase
Ged Quinn – Love Drives Evil Away (2006)
Daniel Sparkes – Any of his landscape photo works, but if i had to choose it would be – The Duvrow Pencil Rides South 2012
Horfe – Try one 2012
Uwe Henneken, Ancestral Spirit, Autumn People, 21st century (2004)
Who do you think is the artist to watch at the moment and why?
AP: Lucas Dillon because his new work is very good, he is versatile.
What does the future hold?
RM: The gallery is going to be a bit more spacious this year, we are no longer based at Goodhood, but will be doing pop up shows. In summer, a group show with Egs, Nug & Petro and then a solo show with Mat Eco, probably in autumn. In April I'm involved in show that Lucas has curated. But generally I'm spending more energy on my own work as an artist.
AP: … And this gives me more time to work on other curation projects.
[button link="http://galleriesgoldstein.com/"] Galleries Goldstein[/button] [button link="http://www.russellmaurice.com"] Russell Maurice[/button]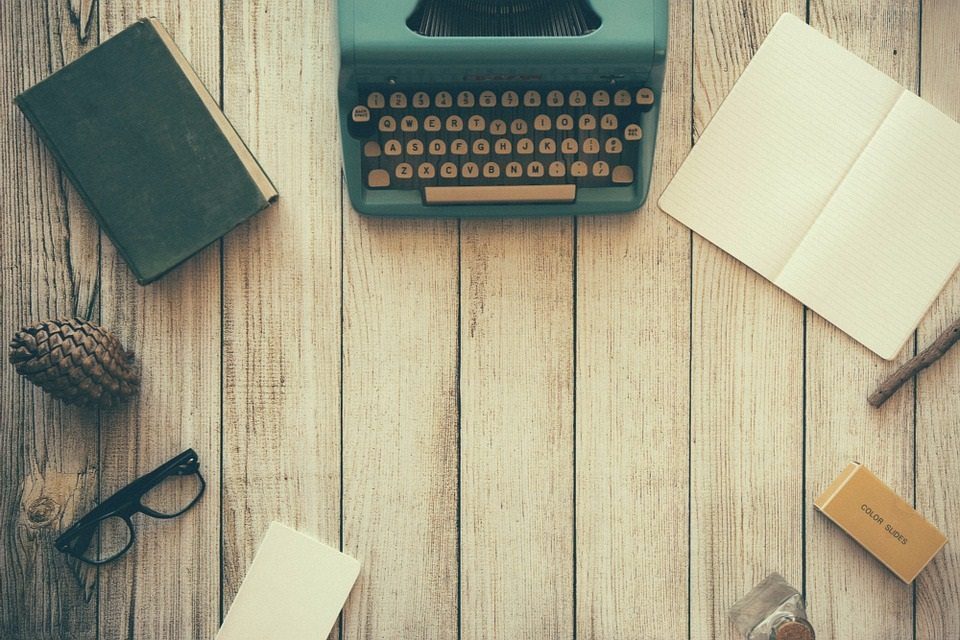 The aim of art is to represent not the outward appearance of things, but their inward significance. – Aristotle