[dropcap style="font-size:100px; color:#992211;"]H[/dropcap]ow long, oh lord, how long… must we wait between Benoit Pioulard albums?
The previous album Lasted conjured the American North Western states' preoccupation with emptiness: vast lonely abstractions, each moment more precious and lost than the dizzying peaks of the last bewildering moment before.
Of course this was (and is) quite familiar territory for drone, and pales well into the mix against a background of folk. Lasted had an epic John Huston vibe that stretched from start to finish, from fence to fence, from morsel to mouthful and beyond. It was good.
2013 brings us Hymnal, an amazing and different record that still has the wide sweeping electronic marvels that so described the previous record, but this time reaches higher than the limits of Thomas Meluch's own voice to attempt the harmonious summits of The Beach Boys; territories that are less sacrosanct and arguably less churchy that those of Lasted. There is a single, and expressions of happiness and even elements of breezy pop are all executed with a catchy fullness just shy of decadent.
Pop Hymns : Benoit Pioulard and an ode to a pre-faded shirt.
The jeans commercials are zipping themselves already. Looking at the album from a career perspective Hymnal has the most commercial potential of any of his releases, but it's not clear that Meluch has courted this. Rather that, unlike previous material, with Hymnal he's focussing on that part his creativity that happens to have more centrist appeal.
Does it have to be a Bob Dylan at Newport moment? Can we shout 'Judas' at the subterranean darling's first gasp of light?
Fleet Foxes have shown underground insularity and popularity can co-exist so if we're in the throes of familiar familiarity then it's not time to close the book just yet.
Written and recorded throughout a year spent on American Sabbatical in South-eastern England and via forays to the European mainland, it seems  "the ubiquity of religious iconography and grandiose cathedrals became an unexpected muse" (Label notes).
As Meluch moves from evangelical pop moment to perfect harmonic crescendo it'd take a real curmudgeon to deny that we're in the presence of a triumph.  Hymnal is a tantalising marvel that combines the personal with the universal to reward every listener on every listen.
Exit doubt.
Enter elevation.
On Hymnal, overtones of surf melancholia wash over themselves as Meluch combines samples, delays and overdubs, building elaborate structures where release comes in the form of overstimulated incoherence. Manipulating disorientation is a key technique central to noise-based music and Meluch is careful to maintain a thread of graspable interest through atonal eyries and, conversely, a sense of weird while taking us along more standard roads.
Of Hymnal we're told:
"Raised as a Catholic but never especially pious, Meluch drew on this aspect of social history as the basis for Hymnal's 12 chapters. He notes a particular preoccupation with the ways that faith offers a sense of solace and belonging in an existence that inherently provides none, framed in a context of tradition, ritual and the notion of the eternal" (Label notes).
and while these impulses might have inspired the album's author, as listeners we aren't directly introduced to specifics on Hymnal (the background ambiences conjuring the spirit of place more than their grid references), rather we are presented with musical canvasses that allow a guided imprint of our own memories.
Beyond Guitars and Voice : Hymnal and Benoit Pioulard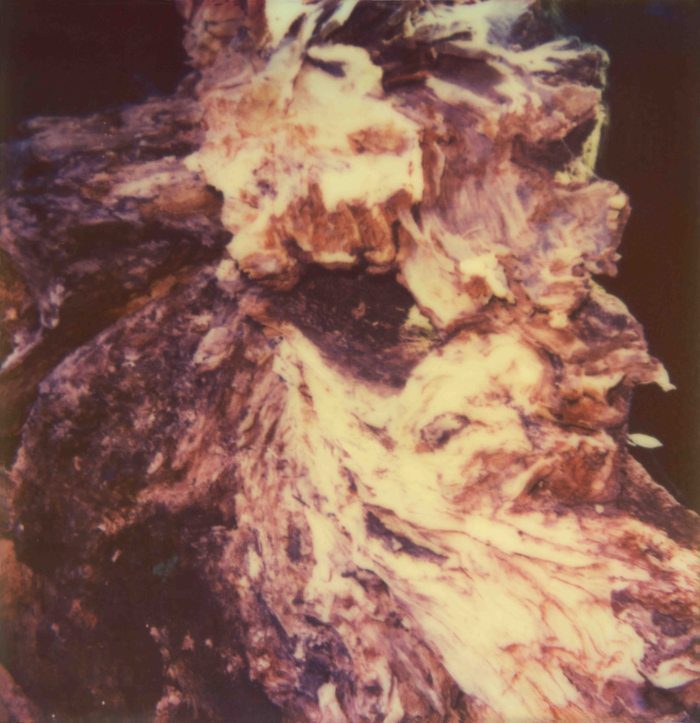 Fans of the Meluch voice and Vini Reilly-esque open tuned acoustic arpeggios will not be disappointed however. When compared to his previous efforts, Hymnal is a much more layered affair alluding to Benoit Pioulard being a band rather than a singer-songwriter unit.
In songs like 'Hawkeye' we find the whimsical quiet Benoit Pioulard of old, but it's progressed with psychedelic nods to acid-laced complexity.  What it lacks is the fat associated with both psychedelic ancestors and revisionist contemporaries.
Criticisms of why this guy isn't considered the Brian Wilson or Neil Diamond of our age can be pinned firmly on his avoidance of obvious choruses and the delicious vagaries of his production. The reverb-drenched overdubbed voices make the lyrics indistinct, obscure the man within the nom de plume, and refuse to gloss simplistic for disposable tastes. The commercial listener would love the choruses to be shouted from the heavens but we never meet the passions that Benoit Pioulard alludes to; they're kept locked away. Frozen and ageless they fall into place for a moment, recollected, repeated, then lost… not like tears in the rain but like a socks in a tumble dryer.
Meluch's signature of wide formation chord movements give a broadly Americana feel, and are embellished by abstract interlocking percussive/repetitious elements that propel us from naive melodic beginnings to symphonic endings inspiring awe. That Meluch arranges a myriad of recorded sources into a cohesive whole has obvious nods to the folk-tronica movement (more as a whole than specific artists) but few other bricoleurs have as light a touch in transforming trash-ridden sonic vistas into treasure.
Perhaps the highest compliment you can give a musician is that they transcend formula. While that can't quite be said of Meluch, the variety of formulas on Hymnal is appreciable, in places like 'Gospel' the songs give way to musique concrete and we're given huge, charged and changing ambiences that remind us so much of artists like Kyle Bobby Dunn (who guests on this album) but still express something central to the album's core (without going as far to as to suggest concept in a narrative way).
The triumph of Hymnal is how Thomas Meluch (aka Benoit Pioulard) continues to create plays within emotional plays, where, like in Van Morrison's Astral Weeks, we're given parti-coloured visions of a decaying and fragmented world that shatters and repeats vignettes of these final feeling millennial days. His refusal to allow nostalgia to reference cliché marks his work as unique and worthy of high praise.
Hymnal is another crucial album for an artist neither trapped by the bonds of talent or voice, though possessing both in apparently endless qualities.
Take a day, give it the album and rise richer. Recommended.
---
Image notes: The album's cover depicts the dessicated interior of a centuries-old tree on the estate of surrealist Edward James in West Sussex; it was felled by an invasive, parasitic black fungus while still alive and verdant.
Benoit Pioulard – Hymnal.  Released 4th of March 2013 on Kranky records.