Claiming the title of the world's leading gallery for works by Auguste Rodin (1840-1917) Bowman Sculpture might be considered a gallery that is less about revolutions in art, at least of the modern kind, so much as sculpture which appeals to timeless qualities. With its impressive roster of 19th and 20th Century masters such as Jean-Baptiste Carpeaux, Albert-Ernest Carrier-Belleuse, Aimé-Jules Dalou, Edgar Degas, Pablo Picasso, Henri Laurens, Jaques Lipichitz and Ossip Zadkine it might be the case that the gallery is the establishment.
One imagines young sculptors shaping glee-filled dreams of shocking both the proprietor and the clientele, monocles falling, sherry spilt, pearls clutched. But also harbouring subtle wishes of a later time, paunchier, beret bedecked, and aloof, accepting an overdue invitation to open Bowman's doors with a slow exhalation and look out over the pressing, and critically apologetic but beautiful, multitude. A creative romance surely but one that belies the operation of canon in many people's minds. 
Bowman gallery was founded in 1993 by Robert Bowman after 15 years at Sotheby's where he spent time as the Director of European Works of Art. Since then he's been a familiar face on boards, television programs, in both an advisory and leading capacity offering the benefit of his experience in both commercial and artistic spheres. And while a large part of Bowman's success is due to his connection to and knowledge of key artistic icons, the gallery also represents living artists. So how does he connect artists who are part of the canonical history of art with those who, while popular now, may not have the same historical profile? When he's reviewing a work what is he looking for? Or more to the point, what is he waiting for a work to reveal? Speaking to Trebuchet we asked Robert Bowman for some insight into how he recognises the Art in worked material, where did he start and how has that enabled him to continue? 
Robert Bowman: "What inspired me? It's the fact that someone could just pick something up, look at it, and just tell you all about it. I guess it's that Antiques Roadshow moment, isn't it? In my early days at Sotheby's, on the reception counter, it was a regular occurrence—I would call down the relevant expert to look at something brought in by a client and be astonished by the instant understanding of the object by the expert.
The most dreadful thing is that I really am now very specialised. I just do sculpture, but people automatically assume I have knowledge of paintings and of course, the standard questions apply: What do you think it's worth?, Who do you think painted this? I then have to say something along the lines of 'Well, you know, it's like asking a plumber to tell you what's wrong with your electrics.' (laughs)
The short answer to your question is that I just thought it was a magical world and, as I went on, I found that my niche was three-dimensional things as opposed to two-dimensional things, and then particularly European sculpture, which became my passion. When I left Sotheby's after 15 years, I was director of European sculpture and focused on works of art from the 19th and early 20th century – pretty much covering the same period that I do now with my own gallery.
Why that period?
I was initially attracted to Romantic art, but there was a turning point from Rodin onwards that led to artists like Henry Moore and Hepworth, and from them to contemporary sculpture.
With Rodin, the line I'm talking about went from representation, where sculpture looks like a real person and is modelled on a real person, through to something that's basically the same shape as the human being but doesn't have a recognisable face, or is just a suggestive, amorphous shape.
This is why Rodin is a great master, in my opinion. It's not because of 'The Kiss' or 'The Thinker', but that he was the first person to start abstracting elements in art. He would take a hand or another part of a body, and present it as a complete work, as if to say 'Let's not look at the complete figure, let's just look at this hand or let's just look at this torso, and let's portray it with the emotional response it gives'. That is why he's the father of modern sculpture, because from there you then go to Impressionism and develop to abstraction.
If there's a thread running through all the things for me, it's what I call artisanal ability. In that, for me, when you have something that's made by a machine or made in a factory somewhere, there's no artisanal input. The thing about sculpture that I like, whether it's Moore, Rodin, or even the contemporary artists we deal with, they all have that wonderful artisanal quality, in that they are cleverly and beautifully made.
You've defined your art business around that artisanal quality. Does it make art easier to sell if there's more of the artist's hand in the work?
It does. However, it's not the classic case of the client walking in and saying 'Well, I don't know much about art… but I know what I like' that's often attributed to people immediately buying what I would call romantic art.
It's determined by something that exudes a certain type of beauty, art, emotion. When it comes to sculpture, there's also the extraordinary skill in how it's been created. It must work from all angles, not just from the front.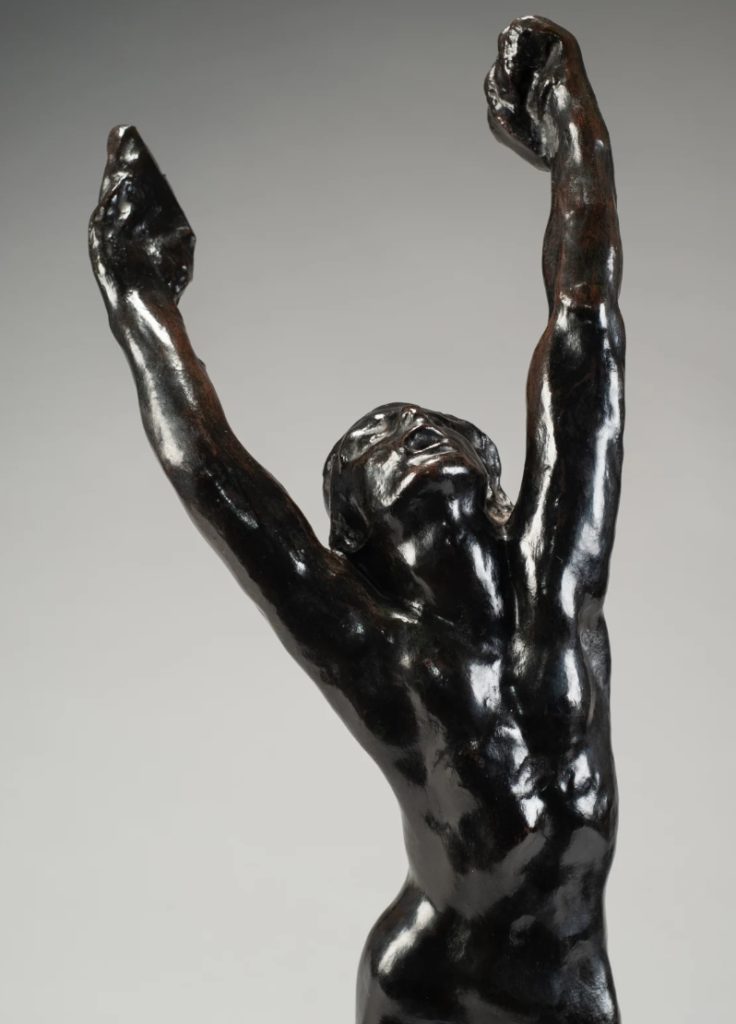 Whenever anyone questions this quality, I like to say to them 'Here's a piece of clay, you just try and model one thing that has that quality'.
Obviously, when you get to the modern period with an artist like Hepworth someone might say, well there isn't the same artisanal quality there. But still, there is observation and creation in three dimensions and in most cases, the works in all materials: stone, bronze or marble, are beautifully made.
Most people would agree that art should have an impact, but what would you say about the sort of impact art should have?
Well, there are lots of different reasons why art affects people. Sometimes somebody's looking at a painting or a sculpture and they'll say, 'I can't tell you what I like about it, I can just tell you it's beautiful'. It makes them feel happy or joyous or peaceful, and that is the key thing about art, is that it must produce an emotional response.
In your experience, is there a particular response that indicates a collector is hooked?
Absolutely, but in general, it goes back to an emotion. For instance, we represent the artist Hanneke Beaumont (Dutch, lives and works in Maastricht) and some people come in and say, 'Oh, I love that work, that's really beautiful and peaceful, I'm going to have that and put it where I do my meditation'. Ten minutes later someone else will walk in and say they find the same work sad and slightly disturbing.
Pushing you a bit, which emotion puts pen to cheque book?
If I can say that there's one reaction which indicates an active interest, it's one of 'Oh that's strong'. That's what tells me something, it's the strength or depth of reaction. If someone walks past and they go, 'That's lovely', that's not going to lead to a purchase. One of the pieces I will bring to TEFAF (2023) will be Rodin's Prodigal Son. It's a kneeling figure, arms in the air, head back, looking up to the heavens expressing 'Please forgive me father, I really messed up, I've frittered away my inheritance on wine, women and song, will you ever forgive me?' That's a piece that is bought by a particular Rodin collector. It's a strong, emotional, provoking work. That Rodin collector will not buy a Rodin Kiss or an Eternal Spring because, while they are beautiful images of romantic love, they produce a different emotion. The person who buys sculptures which portray anguish, pain, suffering, and strength is probably not going to buy sculpture that portrays tenderness; that is acquired by other collectors.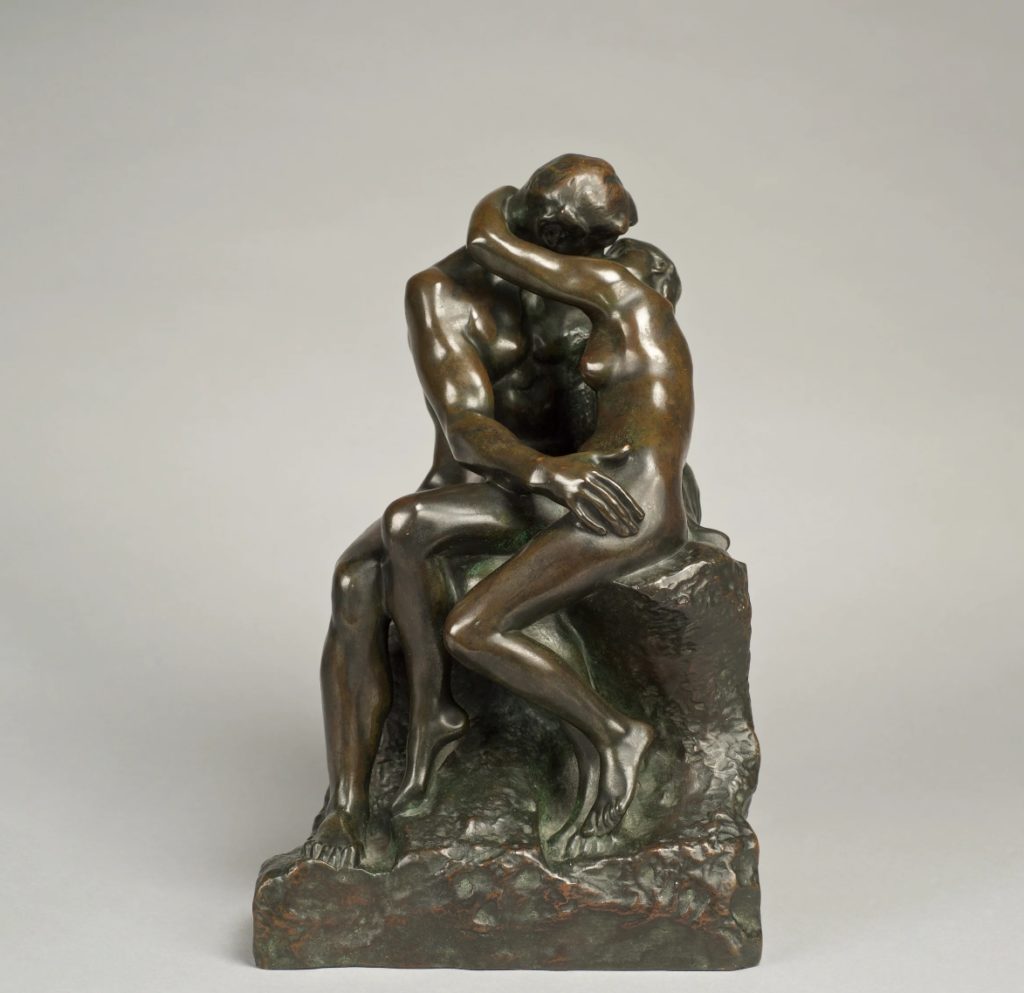 Have you seen someone's appreciation of a piece change over time?
Art appreciation is like developing a wine palate, it takes time, knowledge, and experience to develop. Collectors who are immediately drawn to one period will often progress, either going more modern or more classical.
One story does come to mind. I once had a lovely sculpture by Dalou (Aimé-Jules Dalou 1838-1902) of a female nude seated with her head in her hands – Le Verite Meconnue (The Truth Revealed). A woman who inherited it from her father came in one day and said 'You sold this to my father about 25 years ago. I'm sorry to say he died recently, and I've inherited it. To be honest with you, I just always found it a bit sad. There's a nude woman with a broken mirror at her feet and she's got her head in her hands and it's sad really, because it's a woman who has clearly looked at her reflection and not liked what she saw.' I told her that we would love to buy it back, but wondered whether she knew the underlying story of it. That the sculptor Dalou was a member of a group called the Dreyfusards who fought to release Captain Dreyfus, who had been wrongly imprisoned for eight years for giving away military secrets. However, in reality the establishment had used him as a scapegoat because he was unpopular, wealthy, and Jewish.
Along with Emile Zola, Dalou fought to get Dreyfus released. They proved he was innocent and found out who was guilty. So, the sculpture is in fact referring to that incident. The female figure who is sobbing with her head in her hands is symbolic of France, holding her head in shame at the truth revealed of this antisemitic failure of justice.
The owner of the sculpture said she never had any idea of the story, and she definitely did not want to sell it now! So that was enchanting, and an occasion where something perceived as being one thing takes on a completely different life when the story behind it is explained.
Definitely. Tell me the story behind how you came to work with Emily Young (b. 1951)?
I'd seen Emily Young's work at art fairs and in galleries, as she was represented for many years by The Fine Art Society. Through a series of chance meetings, I eventually asked her whether she'd consider coming over to a specialist sculpture gallery, as, while The Fine Art Society is a great gallery, they covered a wide range of things, whereas we just do sculpture. As the leading Rodin dealer in the world, her work would be shown in the company of important sculptors, as opposed to being in a more general space. I suppose she appreciated that and agreed to let us represent her. Initially, it was for a six-month trial period, but it all worked out very well and she's been with us for probably seven or eight years. During that time, we've seen her work just blossom in terms of popularity. We take her works to America and Europe, so we've really started to internationalise her market. As a result, the demand for her work has just grown and grown, as has the value of her works.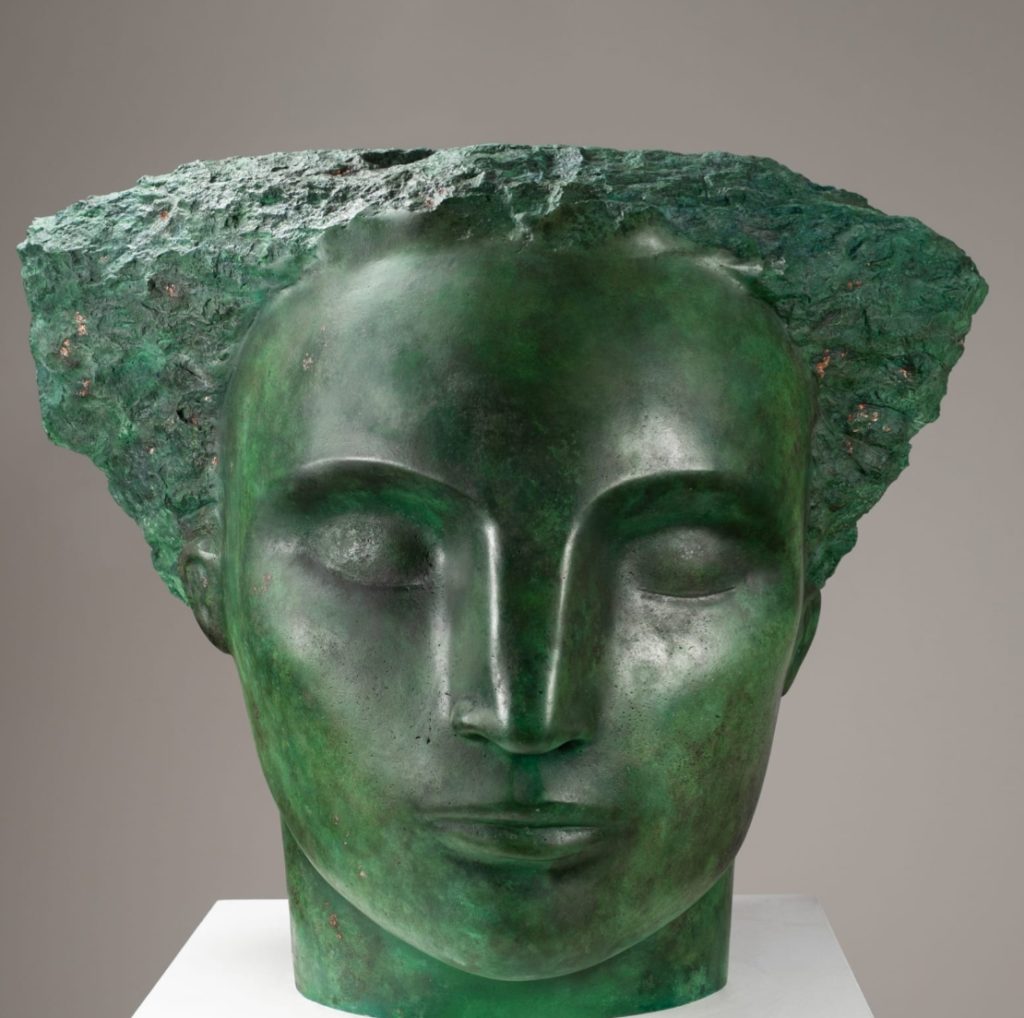 We've now got a waiting list of clients, but the problem is that her sculptures are not produced on a production line; she carves all these things directly in marble, selecting a piece of raw stone and carving it into the shapes she sees within it.
As well as the amount of time that takes, which obviously limits the amount she can make, there's also an awful lot of things that sometimes don't go well. She might hit the chisel to start a mouth and the stone breaks in a bad way. Then she's got to rethink the piece or start again. It's a voyage of discovery, as there is a huge difference between making a model in plaster and then recreating it in marble, versus chiselling directly into a piece of stone.
But she does bronze editions, doesn't she?
Absolutely. It's more of a recent thing where if she has a model that she particularly likes and that she thinks has been beautiful and successful, she'll take a mould of that and then we make an edition in bronze. However, with each edition, she always makes sure that the patina of the bronze does not in any way reflect the surface or colour of the stone sculpture it was created from.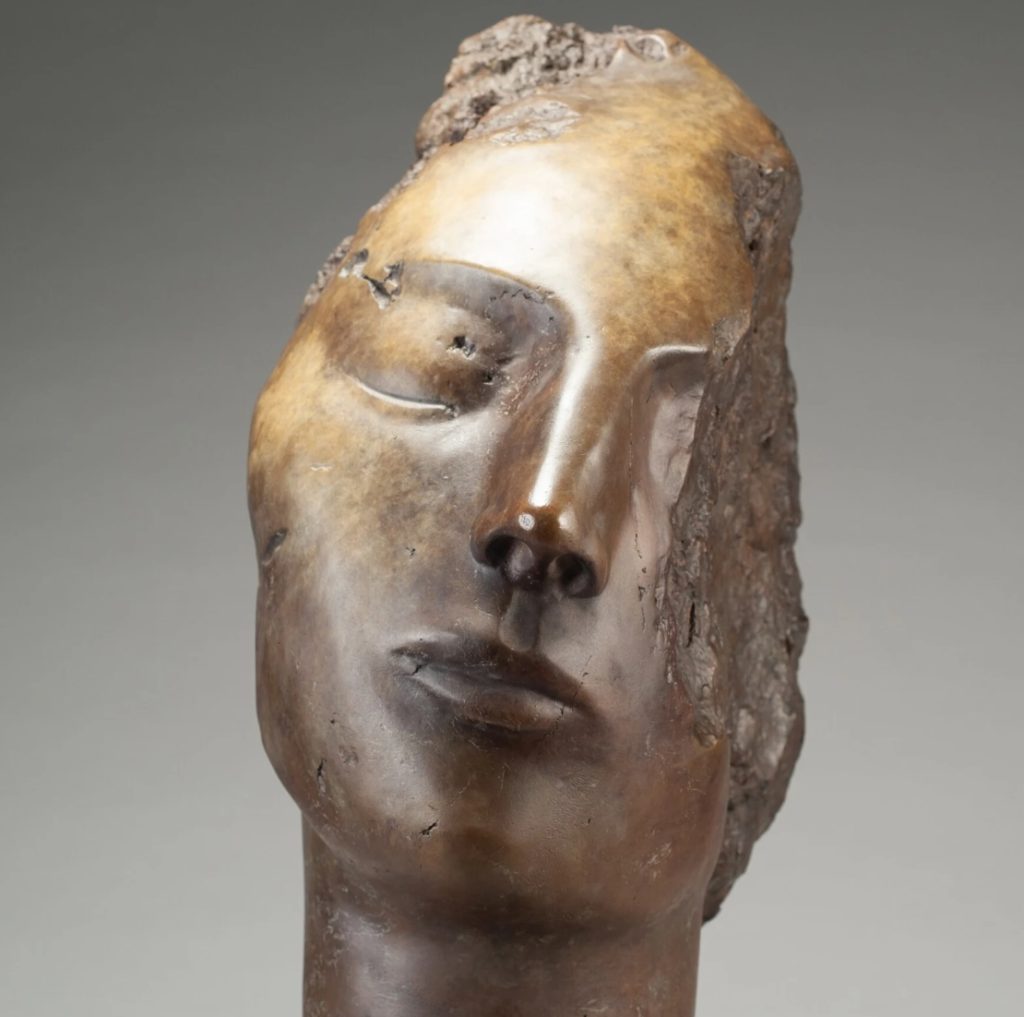 What's the relationship between the original model and the editions?
Bronze editions are definitely not unique because, obviously, there are several of them. Whereas the original is unique. Literally, it's just the one, and as a consequence, the price difference is quite great. So as a very, very rough guide, you're probably talking three times the cost if the work is in stone. So if something is selling in stone for £50-60,000, the bronze equivalent will be roughly a third.
Have you seen the price of an original increase or decrease by having an edition made of it?
There will always be a premium on a unique carved work but if it's a successful image that translates into bronze, that becomes another work in its own right. We deal in works by Henry Moore and an original plaster Moore will always be highly prized, but that does not inhibit the value of a bronze made from it.
The only point where it has been raised was when we had a slender female torso in black marble; the artist loved it, so she did an edition in bronze which had a dark patina. The owner of the marble work was upset by this, and I completely understood that, and it's something we've all learnt from.
I've spoken to some painters and they're less open to having editions made of their works – perhaps that's all painters?
I am not sure that's true, as the massive market for lithographs proves, but in general I think it's the size of the edition that is key here. That's why our small editions of 12 or nine are popular with the artist and collector.
At the 2021 TEFAF we featured one of Emily's sculptures, a beautiful head and a lovely marble torso. It was be flanked by a bronze cast of Rodin's 'Thinker'—our star work, priced at £2.8m, and a Hepworth disk sculpture called 'the Sun' priced at £380,000
Coming full circle to what we were talking about, I'm saying to our clients, we have a range of works by different sculptors. This Degas is a really good piece, as is this Rodin or this Henry Moore, but also that I think Emily Young's sculptures are good in that they too have the emotional strength and artisanal quality.
This is something that I fully believe in. There is some contemporary art which can be judged as the emperor's new clothes, with values driven by marketing. Our sculptures are bought by collectors to whom they speak, because from my personal artistic viewpoint, collectors see an artisanal quality in them.
A lot of people would say to you 'Well it's conceptual art, Robert. You've got to compare oranges with oranges'. But that's what I'm saying too. Whether it's Dalou, Rodin, Hepworth or one of the contemporary sculptors we represent, they all have the integrity of skilled creation.
Robert Bowman and Images Courtesy of the Bowman Gallery.
6 Duke Street St James's, London SW1Y 6BN, United Kingdom
bowmansculpture.com/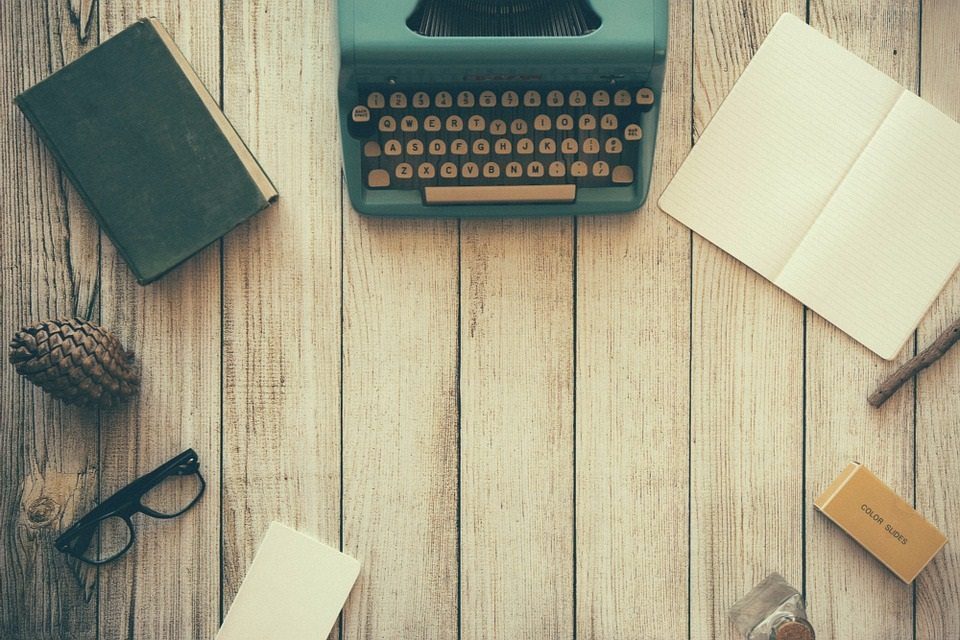 The aim of art is to represent not the outward appearance of things, but their inward significance. – Aristotle