In a reconditioned power station 50 kilometres south of Berlin young cultural entrepreneurs are bringing people together around the themes of ecological advancement. The aim of the Burn Out symposium was to bring together cultural and technological practitioners around sustainable ideals, fostering discussion, seeding actions and to see where it goes. But events with aims are tricky vehicles to harness and the question of where sustainability sits, with individuals or institutions makes it hard to gauge success? So, is it worth doing?
Designed as a cathedral to the oncoming electrical era in the 1910s, the sinuous iron machinery and back lit arterial corridors remind visitors of the dreamlike fantasies of Hayao Mizayaki's coal-punk cinema. Heroic settings where plucky engineers find solutions against the political machinations propelling organic leviathans towards destruction don't seem that alien here. Certainly the quirky buzz of people bringing disparate elements together feels passionate, directed and unstoppable.
Artistic Directors Helen Turner and Pablo Wendel took over the 1913 Luckenwalde powerstation in 2017 as Performance Electrics. After almost 30 years of inactivity the station was transformed into a renewable energy power station delivering electricity back to the local community via the national grid. A long term and incremental goal towards a fully sustainable energy plant, the couple have met challenges and set-backs by accepting that while they might not have the perfect solution they are moving in the right direction. Part of this endeavour is an active presence within the spheres of business, politics, culture, and science, reflecting an extended form of an electric Gesamtkunstwerk. Art and science combining for a sustainable future.
Sustainability of this variety is different from movements in the 60s and 70s by accepting that living lives of deprivation away from a wider social context is counterproductive to the ongoing life of such a project. Altruistic projects have a lifespan, there is a turn over of participants, and limiting what the community can reward on a personal level in the end forces people away. People burn out and to renew interest within and without requires challenges and recognition for all participants – not just for charismatic leaders and their coterie. Studying projects like E-WERK Luckenwalde it's fascinating to note how they inspire and educate by example, using external, often international, attention to re-energise their community and thus survive.
Unlike the sustainability movements of the 70s we now live in a far more connected world, where the need for a sustainable way of living is broadly recognised by everyone on the planet and there is a need for socialised examples for visionary global-facing tactile projects. As such, there is a greater opportunity to reach people, seek government and private funding, be part of a wider alliance of institutions and thrive in society as a whole. Moreover, there is a chance to learn from other projects around the world.
In early July 2023, E-WERK hosted the Burn Out programme, a two day event in as part of a series of symposiums for the sustainable institution in partnership with LUMA Arles and Rupert Vilnius, centre for art, residencies and education. The aim of the partnership was to focus 'on sustainable change from an economic, humanitarian and ecological perspective by bringing together international artists, curators, space sociologists, political geographers, economists, architectural scientists, anthropologists, political geographers, conservators and design studios to collaboratively create positive sustainable transformation and tangible solutions for the cultural sector.'
A noble aim but people are increasingly sceptical of the actual role cultural institutions could and should play in enacting the practical change needed to save the planet. Greenwashing good intentions, thematic lip service and inoffensive language are admirable in their way but how does this translate into tangible results?
Reading the literature around Burn Out and E-WERK it appears that for Turner and Wendel the answer lies in understanding how creative human practices intersect as a dynamic social ecosystem and how that system can make pathways for groups and individuals to live as practical evangelists. An idea borne out on a macro level by the event itself which came about through interdisciplinary discussions between the three institutions. As Turner (Artistic Director) explains;
"The project was born from this partnership. We were looking for three international institutions, with aspirations to improve their sustainability and form a coalition to work towards systemic change. We approached LUMA and Rupert for their inspiring work towards sustainability, institutional critique – but we were also thinking about how three institutions could form the most complimentary ecosystem in terms of geographical location, operationality and economic structure.
As E-WERK is a grassroots, artist-led institution run with an experimental economic structure, we were looking for institutions who operated differently. LUMA is an established institution run philanthropically, and Rupert was initiated 10 years ago with a diverse financial model dependent on public funding, sponsorship and institutional funding. The basis of the collaboration was the motivation to address ecological, human and economic sustainability and initiate real change into the institutional fabric."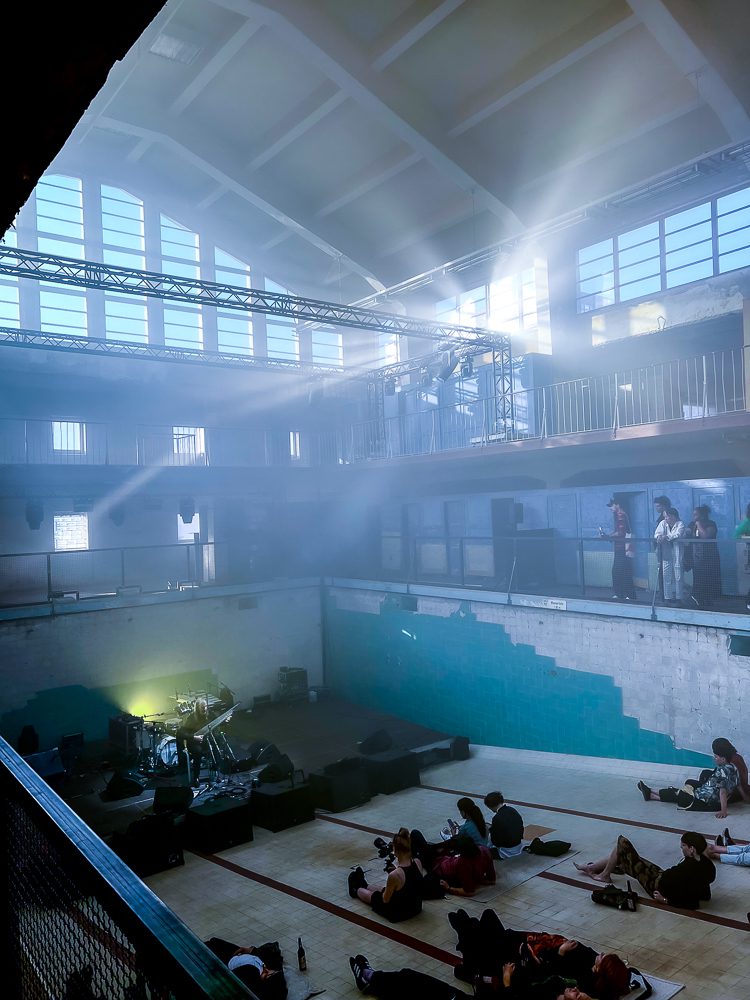 The suggestion here is that as individuals our impact might be limited however, as organisations we can have a bigger impact on how and what we support – decisions which have the potential to accelerate positive change, what Turner suggests is a systemic change. Converting larger social entities is surely part of moving general society towards more sustainable aims and forming a bloc of organisations, each with their own regional and political networks, that unified make a strong case of convincing other organisations of the social, economic and ecological benefits of reconsidering how they frame their business solutions.
Of course, institutions are made up of individuals and here Burn Out's ideas of raising the virtuous consciousness of those within ecosystems by appealing to rational solutions rather than just emotive tropes has merit. However, during the event finding the hard practical advice proved more difficult than one would hope. Often discussions drifted down conceptual alleys, pivoting on nebulous cultural concepts such as 'thinking indigenously', rather than zeroing in on the specifics of particular projects as examples of 'what's working where and why'. Addressing some attendee feedback regarding the symposium's lean towards conceptual rather than practical considerations, Turner replied;
"Totally! I think this is a fair assessment of any symposium. Fundamentally Pablo and I started E-WERK because of an irritation of precisely this – of the art world always complaining but not taking action. We wanted E-WERK to showcase how it might be possible to take action and make a change into the very fabric of institutional practice. We see E-WERK as a prototype of what institutional practice of the future could be – to think of the institution as an interconnected ecosystem to other institutions – producing and providing green energy for our institution but also other cultural spaces across Germany. To go beyond simply using these industrial buildings, cultural centres are so often housed in for merely representational purposes, but to in fact reactivate them for energetic use towards the programme. To think of the national electricity grid as a giant interconnected ecosystem or alliance between institutions, galleries, studios, offices and private homes.
However, even though Pablo and I are strong believers that eco exhibitions won't save us and that direct, concrete action is urgently needed by the creative industry – we equally believe in the importance of exchange, alliance formation and discourse.
Many of the speakers in the programme were invited for their profound commitment to action led progress in the arts. From Mae-ling Lokko who consults for the UN on climate change architectural initiatives in Ghana to Jan Boelen, Artistic Director of Atelier LUMA, who is doing phenomenal work in Arles to re-think the parameters of institutional responsibility in terms of bioregional design practice. Equally Kim Kraczon, Conservator and Founder of Gallery Climate Coalition is devoted to concrete ecological action and presented tangible solutions for institutions to implement effective, immediate and easy to realise change. The furniture workshop 'Furniture in Transit' also offered audiences the opportunity to produce lo-fi furniture with minimal intervention – so that all materials (Wood, bricks, tension belts and fire hoses) could be reused perpetually.
But ultimately I think we all need to start collaborating better. Start thinking about the cultural sector as an interconnected ecosystem. I truly believe that if we form alliances / friendships / partnerships whatever you want to call it – we can expedite change."
Fair enough, but old habits are hard to break and occasionally speakers spent more time establishing their cultural credentials than describing the foundational problems they were working towards solving. But then perhaps this observation misses the arc of the symposium which recognises culture's long-term role in prolonging sustainable projects. Culture being a strong motivator of behaviour, and not just in exotic locations;
"I am a strong believer that culture has a unique socio-political value and huge power to implement systemic change. Since starting E-WERK in 2019, I have seen first hand the power of aesthetics to implement change. When we presented Sun & Sea in the Stadtbad in 2021, the opera performance set on a holiday beach by Rugilė Barzdžiukaitė, Vaiva Grainytė and Lina Lapelytė, which received the 2019 Golden Lion at Venice, people were literally moved to tears. Luckenwalde has over 25% Afd (Alternative Für Deutschland, a right wing opposition party) voters, and there is a strong anti climate change sentiment which permeates the city (Fuck you Greta car bumper stickers, perhaps being the most direct example of this). Many of our neighbours vote Afd, but they still came to Sun & Sea, some of whom even taking up volunteer spots on the beach. Six months later, one particular gentleman was literally installing solar panels on the roof of his warehouse."
Admirably, amongst the highfalutin conceptual discussions several speakers spoke about the importance of localisation and geographic indigeneity (rather than simply ethnicity). However, while the topic came up by speakers working elsewhere during the weekend the absence of ordinary Luckenwaldians was noticeable. There is a difficult balance to be found between staging events like Burn Out which have a particular audience with admittedly privileged voices and what appeals to a local populace. It might even be the case that 'catering to the locals' is in itself a patronising position to take without recognising the commonality of their needs and the mission of sustainable energy in service of art. With her usual fierce candour Turner tackles this head on;
"[It] is a key mission of E-WERK to incorporate the local community, and refute the temptation to create a contemporary art island in the middle of Brandenburg. Pablo and I live in the power station in Luckenwalde, so are quite integrated in the community – so many of our friends who live in Luckenwalde came to the event. It is, however, a constant struggle to lower the accessibility barriers and create a welcoming environment for the local community so they do not feel intimidated by the sometimes overly confident positions often synonymous with contemporary art.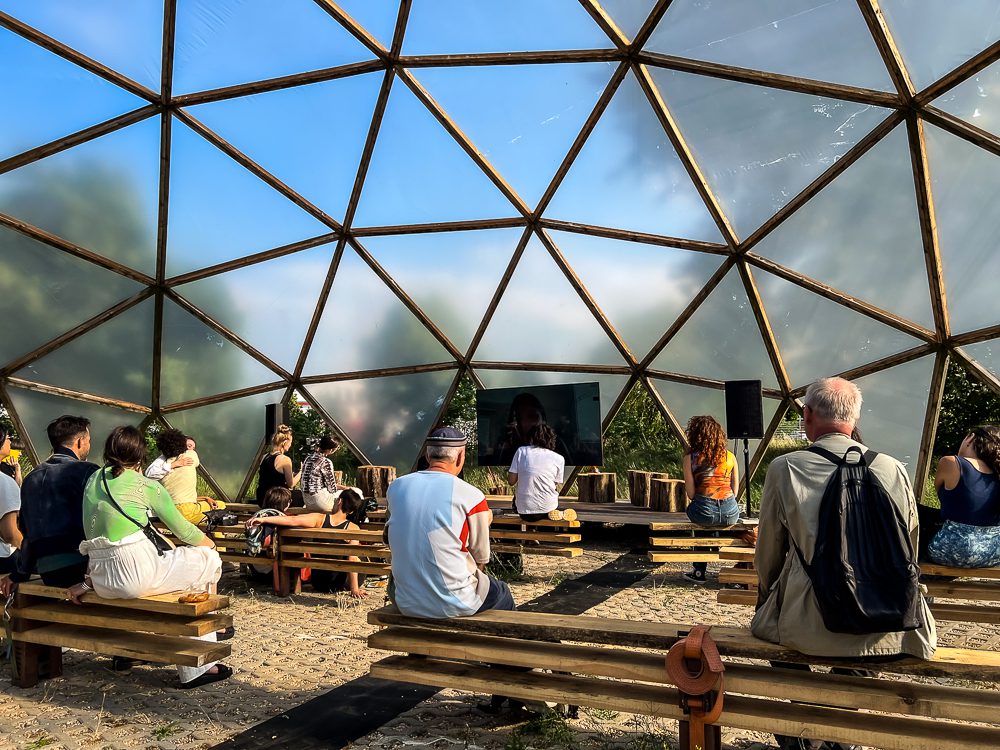 When we started E-WERK we wanted the building to remain in the hands of the people, which is why most of our exhibitions and events are by donation. The programme included Benno Schmidt, a saxophonist based in Luckenwalde and was introduced by Frau Faber Schmidt, the Head of Culture in Brandenburg. But we are definitely interested in programming more local voices.
In 2024 we will be launching an open call to the local community to propose an event for the Stadtbad. The winning event proposal will be fully funded and realised by E-WERK. It is the challenge of my career to maintain an ambitious, international programme that can still be felt accessible to the local community – one that I take on with pride."
Each morning of Burn Out, amongst the trees, a buckminster fuller dome, and the beautiful industrial romance of the station itself, coffee wielding attendees could rev up in any number of ways. Sit down for panel talks, witness some comedy, join open table speaker discussions, relax to a saxophonist performing on a scaffold, or more commonly they'd strike up lively discussion with people from around the world. Remarking on what they'd heard and arguing about the applicability of sustainable concepts in the context of wherever home is for them. The bringing together of energetic people of all ages felt important and around the event the connections between people felt inspiring, but more unusually, normal. Being there amongst a wide variety of creative people, with differing levels of performative personality, there was an honest engagement with the idea of sustainability and what we can do with immediate effect. Amongst the programme the success of Burn Out came across most profoundly in the passionate arguments, intelligent critique of panels and recounting of personal projects – connections between people from around Europe that celebrated a culture of sustainability.
"The programme will definitely have a legacy. Burn Out was our first symposium at E-WERK, but it will now form part of a new series of symposiums at E-WERK which focus on human and planetary sustainability – with the second in the series happening in May 2024. The sustainable institution is also a long-term project with our partners. The symposium is the initial phase. The second phase is an artist in residency programme. In September we will announce the winners from our open call which invited interdisciplinary practitioners to propose prototypes towards sustainable exhibition making. We also have a toolkit for the sustainable institution online www.sustainable-institution.com, which in collaboration with Gallery Climate Coalition is counting the carbon footprint of the project. It will also house resources, prototypes and the content from all symposiums here for audiences unable to visit to also benefit from."
Events are conglomerations of location, intent, audience and organisers and Burn Out achieved something unique and ambitious by creating a pregnant setting for people to invest. And it wasn't only discussions about sustainable development, on both nights of Burn Out there were musical performances by artists like FM Einheit, AIBIBA, Cobey Sey, whose performances brought a creative romance to the evenings. Playing from the deep end of a GDR era swimming pool, people listened, danced and had a great time with new friends. A supportive relationship that will continue with E-WERK's future plans, plans which will create a sustainable community environment for outward facing work.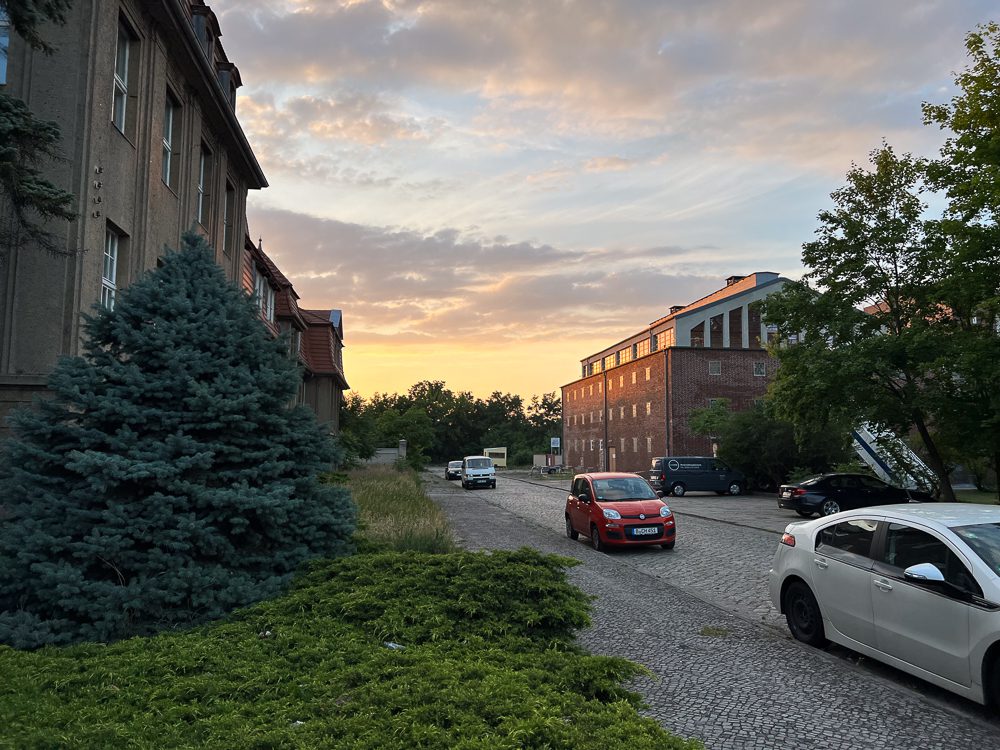 E-WERK has had a number of high profile events over the last few years and with the ramping up of ways that people can participate it's an ardent hope that E-WERK as an institutional template itself will be replicated elsewhere. From the numerous examples, lessons and opportunities that we can witness from E-WERK and Burn Out it's real that appeals. For anyone interested in see how practical approaches to global problems actually work, beyond the remote impotence of clicktivism, E-WERK through events like Burn Out stand as a stellar example of how to do it right.
Burn Out was held at E-WERK Luckenwalde, Germany. 1-2 July 2023.
Co-funded by the European Union, Teltow Fläming, Musikfonds e.V. by means of the Federal Government Commissioner for Culture and the Media and Lithuanian Culture Council.
www.kunststrom.com/Home.html
performance-electrics.de
Programme will be available on online at the above links this year. Travel to E-WERK / Burn Out supported by Nicola Jeffs.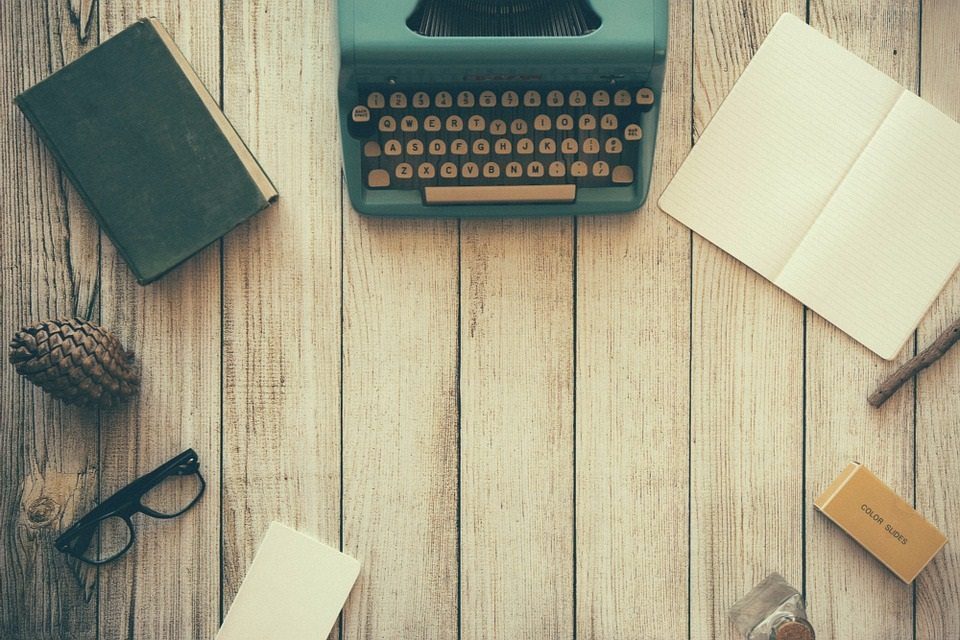 The aim of art is to represent not the outward appearance of things, but their inward significance. – Aristotle