The most interesting and surprising work was, as is often the case, to be found in the Focus section where the younger galleries reside and it smells a bit less like money.
Sin Wai Kin's It's Always You managed to hold the attention of slightly inebriated passersby for more than ten seconds – no mean feat (this was around 5pm on the VIP preview day when a bottle of Ruinart could be spotted in almost every booth). In the work, the artist plays four characters in a boy band music video, softly gyrating and singing directly into the camera with karaoke subtitles, while life-size cardboard cuts and posters deliberately ham up notions of fandom. The fact that so many people were pulled from conversations (and deals) to stand in a stupor staring at the screen was both ironic and brilliant. Meanwhile, Martin Creed – the artist, not his work – seemed to be everywhere, usually followed by a trail of adoring fans, and Philip Colbert.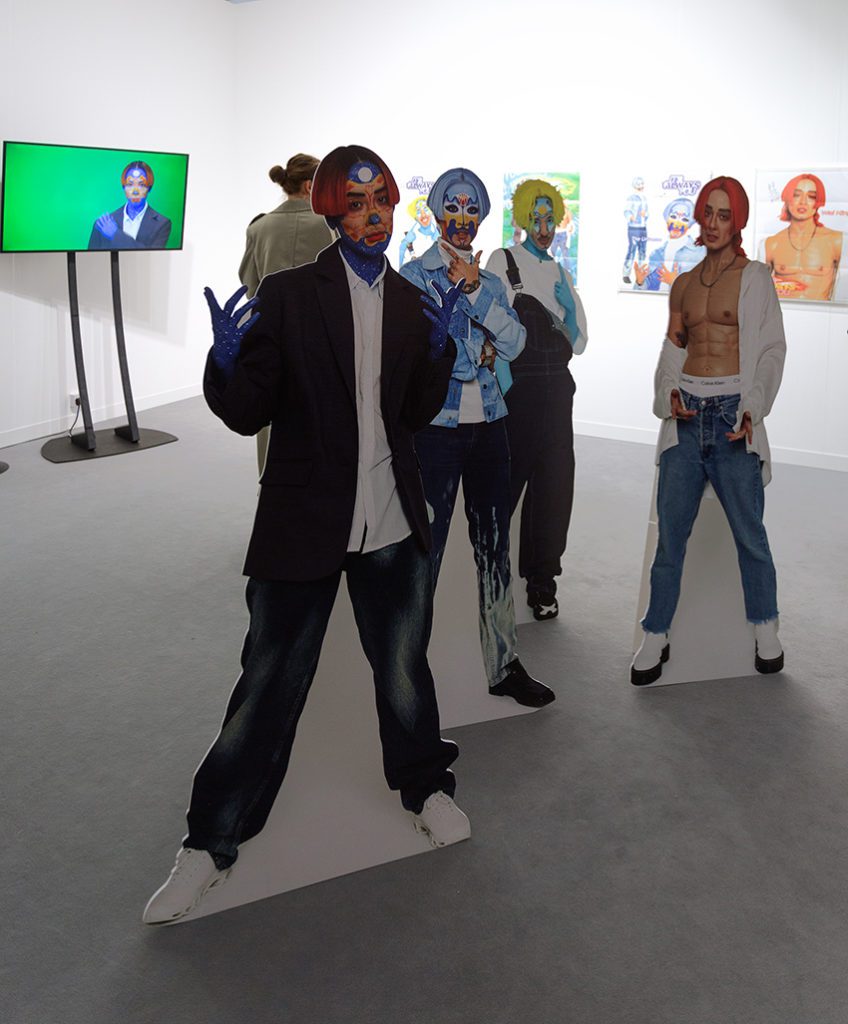 While some of the booths felt coolly indifferent to the viewer's experience of the work, Maureen Paley's curation beautifully brought together Wolfgang Tillmans' large-scale photographs of tender, transient moments alongside an installation of collages by Felipe Baeza, a whimsical watercolour by Chioma Ebinama and General Idea's black and white AIDS paintings. Carl Freedman Gallery also put on a good show with Lindsey Mendick's glazed ceramic vases arranged on shining silver plinths, spurting octopus arms and the occasional penis.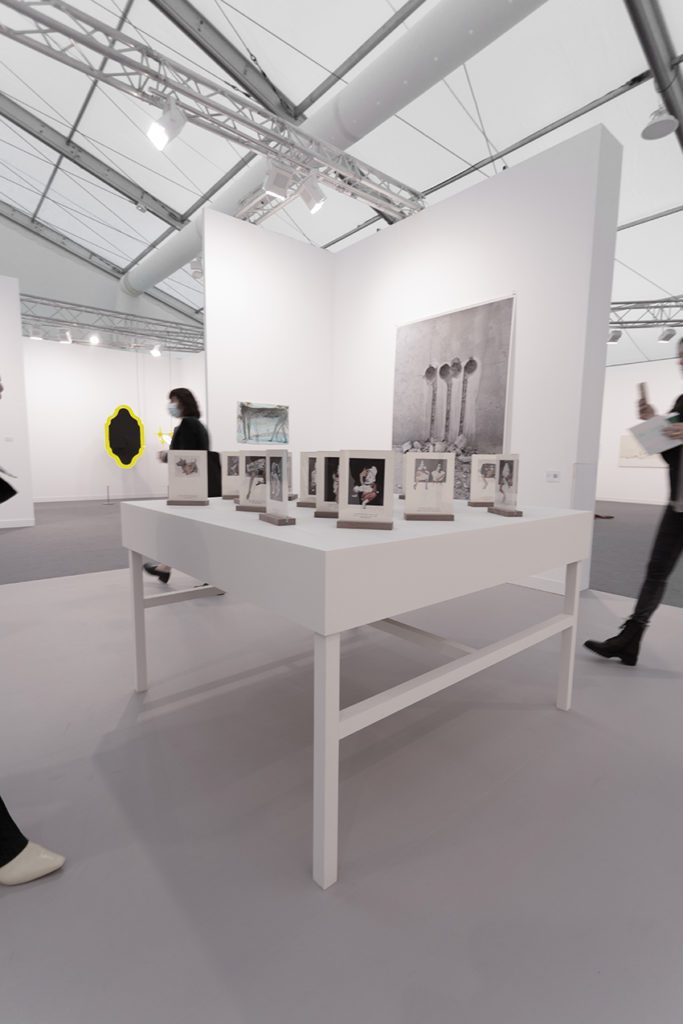 Elsewhere, at Nature Morte, Jitish Kallat's Integer Study (drawing from life), an encyclopedic collection of framed drawings, stood out amidst a surplus of similar arrangements, which to be fair, in their miniature forms and repetitive gestures, perfectly captured the constraints of the pandemic.
Then, there were the big stand-out pieces that appeared on almost everyone's Instagram including Do Ho Suh's to scale recreation of the breakfast nook in his former Seoul apartment complete with door knobs and light switches rendered in translucent pink fabric. Lehmann Maupin's booth also featured a beautiful large-scale beaded work by Liza Lou, but it was somewhat overshadowed by the exciting novelty of an artwork that you could walk into.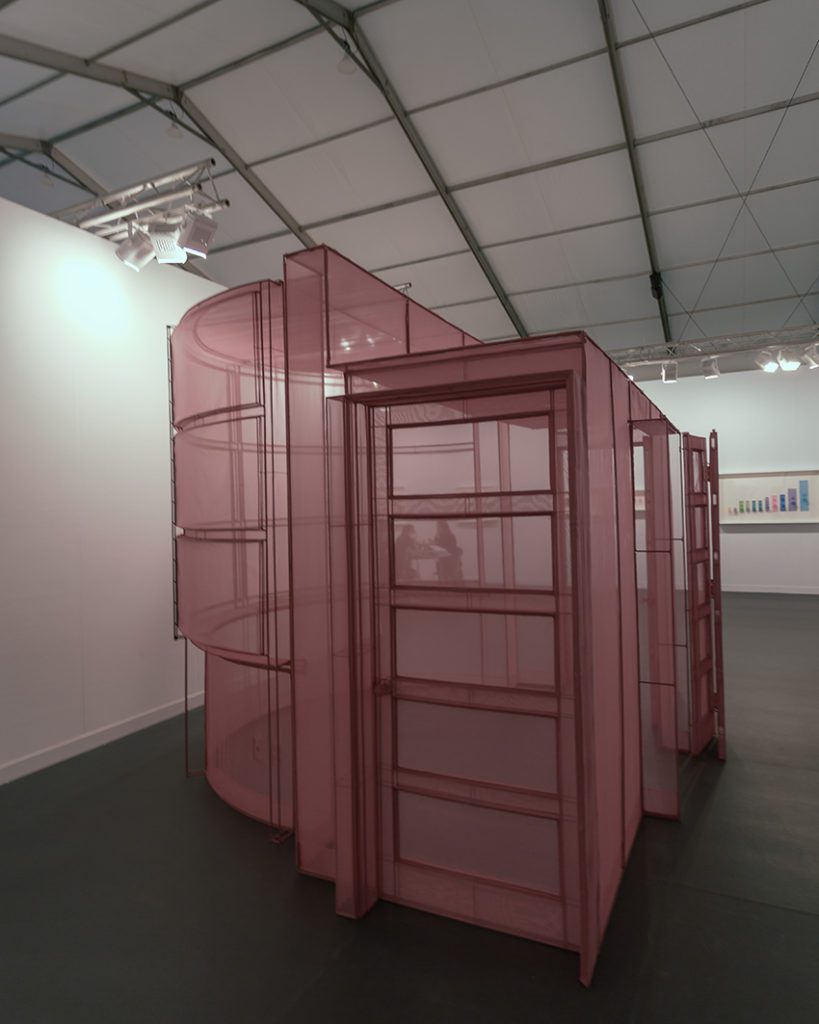 Encountering Sarah Lucas' soft sculptures of headless bodies with contoured spaghetti limbs and sagging boobs at Sadie Coles, nearby the exit, felt oddly comforting – they seemed to somehow capture the very nature of Frieze: a surreal, heady mix of exhaustion, seduction and the absurd. Bring on next year!
Find out more: frieze.com/fairs/frieze-london
Featured Image: Sarah Lucas at Sadie Coles. Photograph by John Anthony Thadicaran @jungletalkies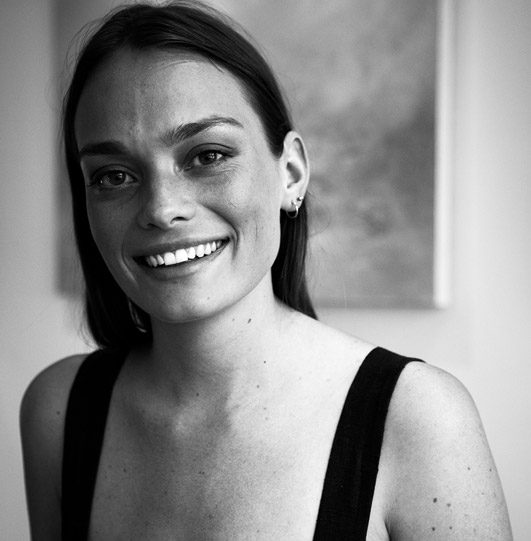 Millie Walton is a London-based art writer and editor. She has contributed a broad range of arts and culture features and interviews to numerous international publications, and collaborated with artists and galleries globally. She also writes fiction and poetry.