Zakk Sabbath is a super-tribute to Black Sabbath, featuring Ozzy Osbourne alumni Zakk Wylde on guitar and Blasko on bass, joined by legendary drummer Joey Castillo.
Having wowed crowds with their hi-energy take on those heavy metal classics, they've extended the concept of their tribute to include Black Sabbath's debut record. Vertigo is thus a recorded tribute to a classic record by a tribute band who have played with the artists who made the original. It's funny stuff but done with love in time to hit the 50-year anniversary with a flurry of notes and vinyl.
Explaining the decision to record, Blasko says:
"We recorded a live EP and were wondering what we could do next as a cover band, so the 50th album anniversary came just at the right time.
Compared to Paranoid, which is almost like a best-of record, the bulk of the material on Black Sabbath is deep-cut, really experimental stuff that was never thoroughly explored, so that was a challenge, not to forget that we wanted to meet our own high standards."
But why do we need Zakk Sabbath's Vertigo?
Why indeed. The classic charts dark territory with a strange, bluesy spectre hanging over every doom-laden track. Vertigo is an interesting take on a revered piece of rock history, where suggestions of darkness became enshrined as a genre all its own: metal. This isn't a record that is supposed to reach the same heights; it's doubtful it'll do well in the charts — though Sabbath completists are many and the barrier for chart entry is at an all-time low — or even be counted amongst the classics of metal. Let's face it, a covers record of an album that most people either own or are overly familiar with should be a curiosity at best.
But it is more than that. Vertigo is by far a better record than it has any right to be. The performances are truly electric and you can hear Wylde, Blasko and Castillo grin huge happy smiles as they blast through these familiar monoliths of metal noise. Key to why the record is worth more than a mention is because Wylde and co have put a rampant, party-friendly twist on Sabbath, updating both the tone and playing with collaborative flourishes that scream two thousand and… five. It's not a 2020 take on Sabbath because neither are the guys involved. But 2005 was a good time for musicians' careers and metal in general. There was punkier attitude in the post-grunge landscape, and people wanted amps raw but benefiting from a touch of processed punch. Classic with a twist, a twist of meth, in a drink made with a vodka mixer.
If the original was a witches' brew of crosses and patchouli, Zakk Sabbath have bleached the hippy out of the Sabbath, reimagining it from the perspective of Ozzy's solo masterpiece Blizzard of Ozz (1980). The result is an anthemic shot of viking adventure, which you might say is more central to the premise of metal than the original album ever was. Perhaps then the only criticism of this project is that by making it more mainstream, it feels like a safer record in some respects; less weird, less experimental, and less groundbreaking.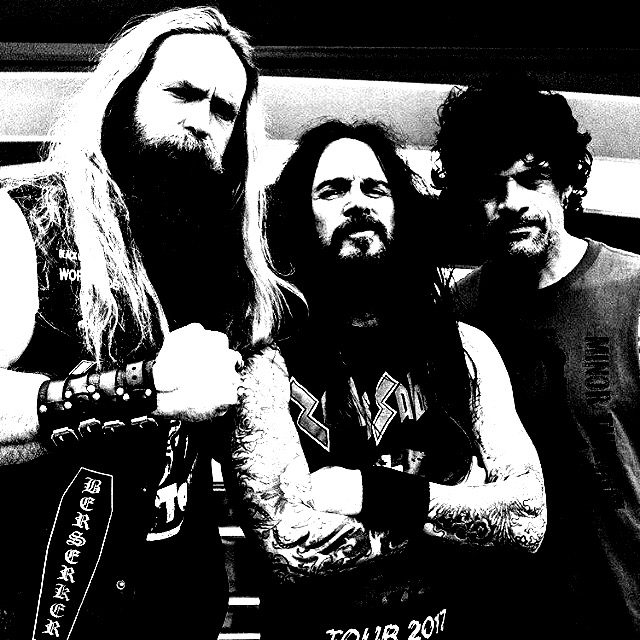 Which is better, Black Sabbath or Zakk Sabbath's Vertigo?
Of course, it is a stupid thing to ask, because one wouldn't exist without the other. The Sabbath album is better because it's original, historical and it started the sound, the stance; fuck, even the stench of heavy metal. Black Sabbath sounds like stale smoke, beer mould on a frayed carpet, hot vacuum tubes, factory oil and ball sweat. Vertigo sounds cleaner, like the unlined leather jacket of a tour assistant, a fresh snare skin, the vacuumed confines of the merch flight case. But that's actually a good thing; it's not aping the original, and it reflects these solid touring musicians. It might even be the case that being a covers record means that there is less introspection. The songs are not theirs in the same ways as they were for Black Sabbath. What Zakk Sabbath do give us is the authenticity of their experience, which is the vibe of listening to these records for the first time.
The test case is listening to both versions of "The Wizard", the song where both sonic units shine as collective minds working together to make powerful music. Both bands are tight but perhaps there is a little more swing in the original, more pocket in the groove, and definitely more roll. Iommi and Wylde get their due but both records are really about the single-mindedness of the Butler/Ward and Blasko/Castillo pairings. If you love the intense, rhythmic side of metal, both records are masterclasses in dynamics and drive. The different sensibilities of each version can be read as historical documents of how musicians approached heavy music in their respective eras; the 60s coming out of blues and jazz, and the 00s emerging from decades of Sabbath clones simplifying the swing for more power.
The greatest thing about Vertigo is that it's a fresh take on a beloved record that makes you fall in love with these tunes all over again. A frenzied renewal of dark vows on a refitted altar, it is a lot of fun and highly recommended.
www.zakksabbath.com
www.magneticeyerecords.com
The aim of art is to represent not the outward appearance of things, but their inward significance. – Aristotle