[dropcap style="font-size:100px;color:#992211;"]C[/dropcap]elebrated British artist Stuart Semple has spoken out against the American artist Jake Parker, creator of popular social artistic activity Inktober. 
Inktober is a month-long art challenge where artists create an ink drawing inspired by that day's theme and post it online. Since 2009, millions of artists have joined in with Inktober in good faith that it was an open community project, believing they were free to do what they like with their creations and use the Inktober tag on them.
However, Parker has now trademarked the term, resulting in artists who want to sell the work completed during the challenge being served with a cease and desist letter from Parker's lawyers, a move which Semple deems abhorrent.
Semple has responded by launching #Pinktober in order to boycott Inktober. The pinkest pink creator wants to protect the creative freedom of the art community and so following the same framework as Inktober, Semple has published a list of prompts on the cultureHustle.com website, with the first being 'greedy'. These themes will inspire the daily art created throughout the month of October.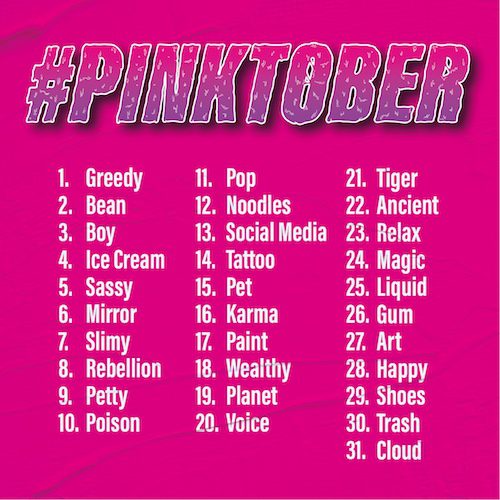 Pinktober was announced on cultureHustle's Instagram and is quickly gaining momentum; its aim to give artists a platform to celebrate their creativity with no restrictions. Everyone is encouraged to join in and share the #Pinktober hashtag, whether they're a seasoned artist or picking up the pen for the first time. And to make sure that Pinktober is a safe space for creativity to blossom without interference, Semple has banned Jake Parker from participating.
The timing itself of Semple's announcement of Pinktober directly throws shade at Parker who today releases his book Inktober: All Year Long, the same book that is facing allegations amongst the art community of plagiarising Alphonso Dunn's already published book.
Commenting on the need to retaliate, Semple said, "So many artists have been writing to me and it's clear Jake Parker has overstepped the line. One thing we won't stand for is any kind of rotterism in the art community. It's not okay to profit from artists or limit creative expression. We've had to take action. He should be under no misconception that the shots he's fired have been noted and we are assembling. We will stand in solidarity with artists who are boycotting Inktober and I want the community to know, my studio has got your back and we won't stop till we shut down this kind of dastardly behaviour!"
Find further information here.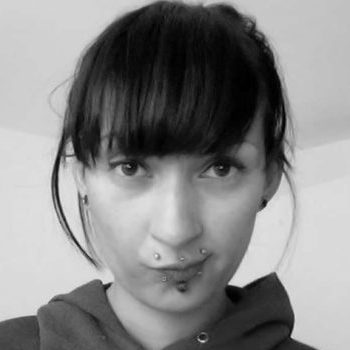 Naila Scargill is the publisher and editor of horror journal Exquisite Terror. Holding a broad editorial background, she has worked with an eclectic variety of content, ranging from film and the counterculture, to political news and finance.