[dropcap style="font-size:100px;color:#992211;"]I[/dropcap]nspired by the UN Women campaign 16 Days of Activism Against Gender-based Violence, the 16 Days 16 Films initiative, now in its third year, is a short film competition that focuses on filmed content addressing violence against women. 
For the second consecutive year, Modern Films has partnered with the Kering Foundation, which has been combating violence against women since 2008. Together, these organisations champion female-identifying filmmakers, providing a platform on which they can share stories that increase visibility about gender-based violence and in turn, create a dialogue to empower women and push for change. 
16 finalists will be chosen from the UK, Ireland, France, Italy, and for the first time, from Mexico and the United States. One short film will be released online each day during the initiative on both Modern Films and Kering Foundation platforms, to conclude with an awards ceremony and a special event screening of all 16 films in mid December. The films will also be shared by the specialist organisation NGOs Chayn Italia (Italy), En avant toute(s) (France), Fondo Semillas (Mexico), NNEDV (US), and the UK Says No More campaign. 
An independent jury will choose the winning filmmaker and two runners up, with each of the three receiving a prize. The first-place winner will also receive the opportunity to create a new public service announcement for UK Says No More, a national campaign focused on raising awareness and preventing domestic abuse and sexual violence in the UK. 
Last year, almost 150 films were submitted and short-listed to 16 finalists, with the jury crowning BAFTA-nominated filmmaker Myriam Raja's Third Sorrow as the winner, followed by Antonella Fabiano and Chiara Speziale's Kedamono and Jessie Ayles' Waves.
The initiative will run online from 25 November to 10 December, between the International Day for Elimination of Violence Against Women and International Human Rights Day. 
Submissions from the UK, Ireland, France, Italy, Mexico and the United Sates are now open until 8 October. Films must be 20 minutes or under, be directed by female-identifying filmmakers, and speak powerfully to the many forms which gender-based violence and inequality can take. 
Find further information here.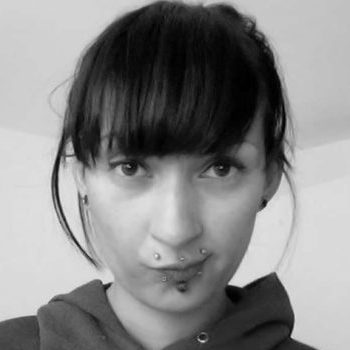 Naila Scargill is the publisher and editor of horror journal Exquisite Terror. Holding a broad editorial background, she has worked with an eclectic variety of content, ranging from film and the counterculture, to political news and finance.