One of the world's longest-running experiments has entered closure. 45-60 years ago, a small group of individuals was elevated as modern demigods, given the riches of Croesus, and we've been observing the results ever since.
Over the next 10 years, we'll witness the demise of virtually all remaining test subjects. The investigation has been reassuring: cushion an individual with wealth, exclusive healthcare, a phalanx of fixers, and they'll survive any overindulgence and live to 70. Of Black Sabbath, only six of the 31 musicians involved have died as of this writing, and just one died young (of AIDS).
In the case of the legendarily hard-drinking, coke-snorting, wild men of rock, the Devil has not risen to claim Ozzy Osbourne, Tony Iommi, Bill Ward, or Geezer Butler… yet. They've lived to endure the natural vivisection that awaits us all whether in the form of Osbourne's Parkinson's disease; Iommi's lymphoma; Ward's heart troubles, or gastrointestinal surgery. For all the Hammer Horror clichés, the most terrifying aspect of Black Sabbath lies in the prosaic consequences of ageing.
Black Sabbath is a testament to the nightmare that is human creative exhaustion. 19 albums deep into their career, only the most foolhardy fraction of a percentage point is crying out for anything after 1973's Sabbath Bloody Sabbath (partial exception granted to 1980's Heaven And Hell). While the consistency of their output is impressive — if you like "N.I.B." you'll like "Snowblind", if you like "Paranoid" then you'll like "Rat Salad" — if you're not a devotee then you'll encounter an enervating déjà vu walking back over the same sonic terrain with only the merest differences in tuning or fidelity.
There's the added trouble of being canonical. Black Sabbath's debut is now a half-century old and their seam of gold has been so thoroughly mined, so often, and to such effect, that it leaves Sabbath sounding like the echo of their emulators. The band bit the apple of financial reward and dispensed with risky innovation in favour of nostalgia, being well rewarded and recognised as a result, meaning there's little reason in 2020 to endure an audience with the ghost of heaviness past.
Those irksome volumes listing '1001 something you must before you die' reduce life to safe choices and mass approved sampling. They speak to discomfort rather than celebration when faced by the million divergent, and equally worthy, slalom rides through the waist-deep slush of culture on which we glide. If Black Sabbath is a way station on your personal odyssey, then fare thee well! If not, breathe easy, they just weren't your stop. This is your wild ride. It would be an annulment of both the Dionysian and the Apollonian instincts to reduce your life to someone else's 'you must' checklist. If in doubt, think of Osbourne enduring a six-week prison sentence, using a needle to tattoo smileys on his kneecaps so cheerful faces would greet him each morning. You could do worse, and almost undoubtedly you'll live long enough to smile about it.
[ This vignette is part of our 500 words on Black Sabbath series]
Credit: Illustration by Derren Toussaint 2018.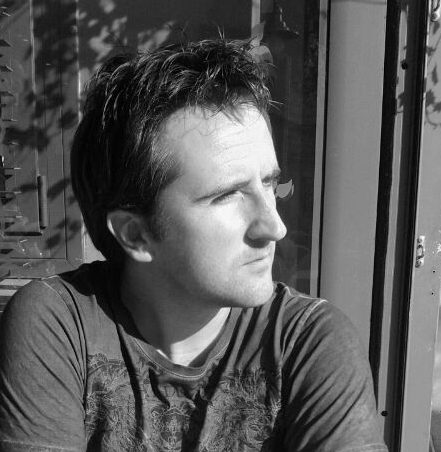 Nick Soulsby is the author of several books on Nirvana, Sonic Youth and Swans.