[dropcap style="font-size:100px; color:#992211;"]S[/dropcap]candinavia has long been a hotbed of musical activity.
It has spawned some of the most well known musical names across a multitude of genres, not least death metal and its melodic subgenre. Granted, the majority of these melodic death metal powerhouses hail from Sweden, especially Gothenburg and the surrounding region. Finland has churned out some good ones too. Children of Bodom are the most widely known and acclaimed, but despite this success, frontman Alexi Laiho still cannot produce decent stage talk and rivals a certain Robb Flynn of Machine Head for gratuitous profanity and unimaginative drivel.
Thankfully, Insomnium are far removed from that side of things. The band who hail from Joensuu in the east of Finland formed back in 1997 and, after signing to Candlelight records in 2001, have gone from strength to strength. Pushing 20 years in the business with highly acclaimed releases Across The Dark (2009) and the more recent Shadow Of A Dying Sun (2014), the four piece have come up with their most ambitious work yet, a 40-minute opus entitled Winter's Gate. Said album is based around a short story written by bassist/vocalist Niilo Sevӓnen back in 2007 (it won several awards including a Nova in 2007 and was held in high praise at 2008's Atorox awards in Finland) and details the story of a group of grim Vikings who set off on a quest to discover an island spoken of in tales, somewhere to the north-west of Ireland.
Told from three perspectives, its narrative is gripping and encouraged total immersion. Known for pushing the boundaries with each release in terms of their own sound and songwriting, this could very well be the most ambitious melodic death metal album in history.
As with the most recent releases by this Finish four piece, the atmospheric nature of the track is the first thing you notice. Having a knack for creating a vast sonic landscape through the use of synths, provided by a long-time collaborator in the form of Swallow The Sun's keyboard player, the interplay of overarching synth lines and clever samples builds a clear and vivid picture. As it progresses, the music goes from semi-symphonic melodic death metal to a more primal and intimidating tone, bordering on the edge of melodic black metal by way of the rapid-fire guitar riffs, but as it tiptoes around the borderline between the harsh and the grim there is also a folk-like feel in places, giving more credibility to the surreal atmosphere which, like a fog out at sea, surrounds the music and the listener.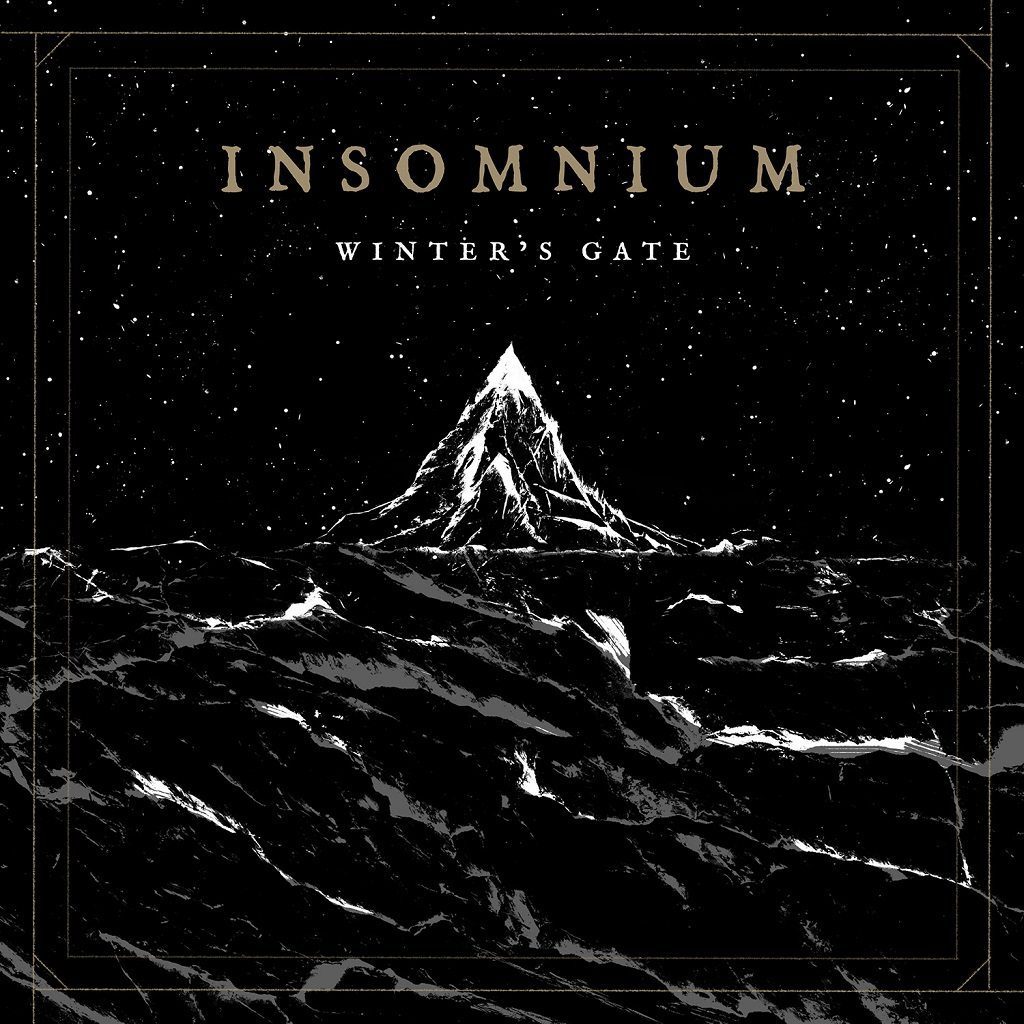 Vocally, it is as you would expect from a band the calibre of Insomnium. Given how this track has multiple narratives, three very distinct vocal stylings are present. The harsh growls ripe with power, venom and intensity go hand in hand with the more accessible, cleaner vocals (which opt for melodic progression and clarity). Both are staples of Insomnium's dual vocal approach, but the one which really stands out is the chilling spoken word delivery, tying both styles together with an almost malevolent undercurrent.
Musically, as the track progresses, there is a multitude of moments which could be highlighted in what you could call this melodic death metal 'Rime Of The Ancient Mariner' (Iron Maiden/S.T. Coleridge reference, y'all!). Punishingly heavy and intense, the more extreme side of the genre coming through subtly shifts to multi-layered clean and acoustic sections, with minimal fuss. The epic synths tie it all together and the phenomenal rhythm work of the drummer is simply astounding. How he keeps this all locked in for forty minutes is a true testament to his ability. Some musicians are clearly better than the widely recognised ones.
Dynamic and shifting as it mixes clean, heavy, hypnotic and captivating elements, there is little room to detail each major section with forensic precision, although a personal highlight includes the passage around the 12:30 point where it slips into a hypnotic, almost prog-like instrumental before hitting out with a musical tactical missile strike of distortion and sheer intensity, followed by a haunting and beautiful predominantly clean acoustic section.
Another gem is around the halfway mark where the hypnotic vocal lines and lead melody from the guitars dance around each other before a superb technical solo which flows brilliantly before it fades out to a sombre piano line. The tension brings an air of anticipation and unease. Expecting a massive explosion of distortion to come flying in again, instead it slowly builds, first mirroring the piano line and then taking on a life of its own. Of course, the final ten minute stretch is worth highlighting as it has a grandiose feel, surging forwards like the waves of the ocean in a storm before crashing down into a controlled, sustained feedback leading to an intricate build up for the final sprint of this endurance race.
Building to a frenzy, the end section has a real urgency to it: rumbling drums which crash like thunder claps; multi-layered vocals; dramatic choir-like synths; blastbeats and rapid-fire riffing, before it subsides to a hypnotic, clean, almost folky feel as it fades out to the sound of a lone piano, synths, a haunting whispered vocal section and faint rumblings.
I could delve into more detail, but it is something best experienced for yourself. If you find yourself lucky enough to come across the short story which inspired this piece (mentioned earlier) then it sheds a new light on the track completely and complements it perfectly.
So as we reach the shore and come to the end of our musical voyage, we stand here, feet firmly entrenched in Autumn after the recent equinox, knowing that the darkness is taking hold. Looking out across this sonic landscape, we find ourselves at Winter's Gates. Metaphorically and literally they appear and, even if the darkness looms, the Game of Thrones quote is being overused and people are either rejoicing at the end of summer or mourning its passing, fear not! Boldly step forward, approach the gates and be ready to meet what lurks beyond head-on.
A truly phenomenal release!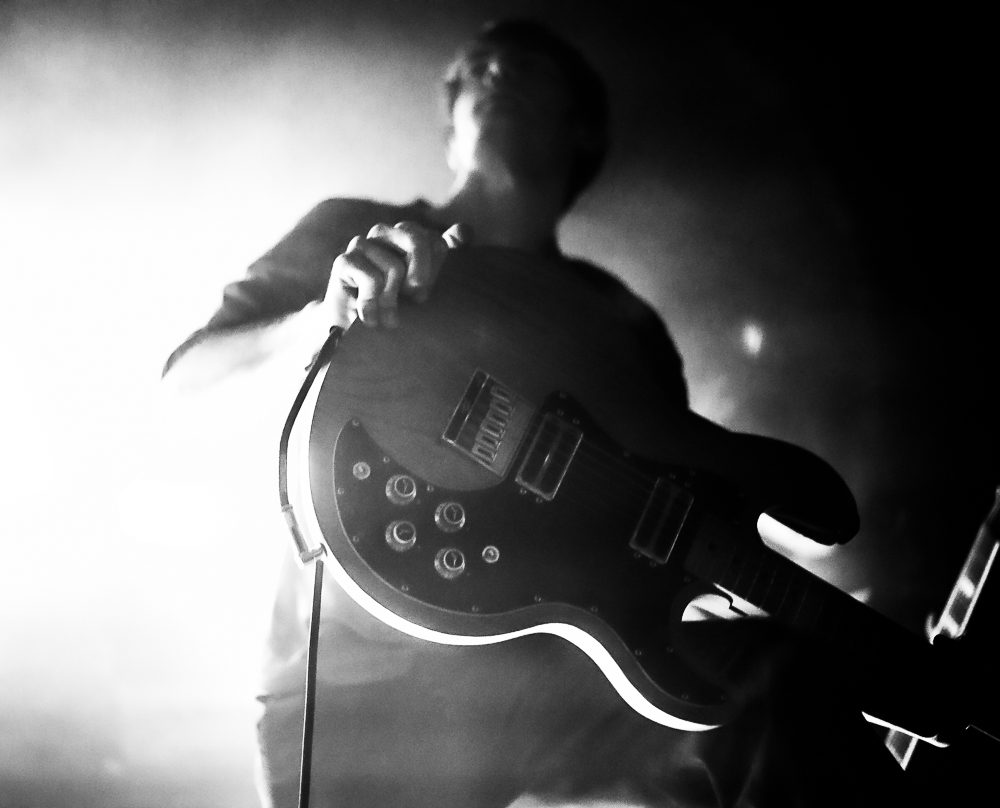 Born in the 80s, grew up with the 90s and confused by the millennial generation, I am Peter, more commonly known as Fraggle (long story, don't ask, details are a little hazy!)
With a degree in biochemistry, an ever growing guitar collection and a job handling medication, things are far different to how I expected them to have turned out, but the one thing which hasn't changed is how important music is in my life—it is one of my main passions, be it playing it, listening to it or attending it and experiencing it in the live setting (the way it is meant to be).
Blessed with a 'proper punk/metal spirit' (quote from Kailas), you will often encounter me at gigs or festivals with a beer firmly clutched in one hand and shirt in the other… Or these days, a pen and notepad too, maybe a camera if needed.