[dropcap style="font-size:100px; color:#992211;"]Y[/dropcap]eah we know this review is coming out late but sometimes you have to have your say said!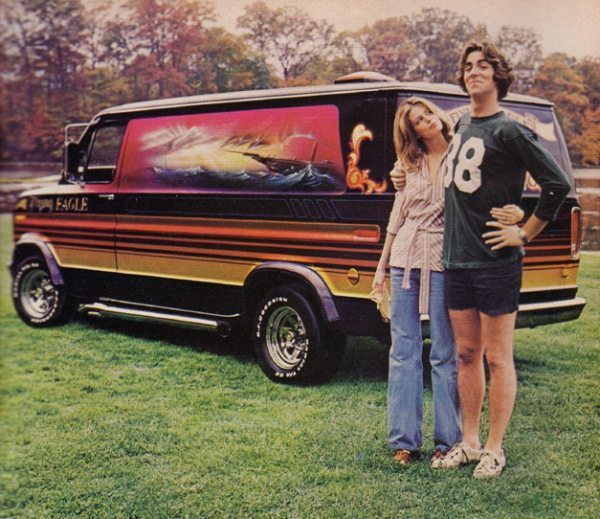 There is nothing particularly ground breaking about this album. It doesn't need to break ground, new or otherwise. Forget ground breaking, who's ever purchased a record on the basis of its breaking of ground qualities?
Oh.
Well.
Forget them too.
Vulgaari by Vulgaari is a rare beast, a righteous musical experience, and a fine ride. It's a classic rock stoner trip through huge Pantera-esque slow jams, Soundgarden-ish grooves and Neurosis-lite loud-bass bowel shaking. All of which is typical of several hundred clever copyists grinding out turgid snorecore for 2013 but Vulgaari are different (and in their honour we give you panel van art.)
Vulgaari have somehow made Stoner-Rock sleazy and sexy enough to strain the oldest denim. Yes there are sampled references to Satan but it feels more like the Satan of the 70s who was all about blondes in cut-offs (shorts and shirts), cars with low gas mileage, long hair and booze-inspired weekend rebellion. It's an everyman record capturing, as Springsteen did, the evensong preoccupations of the working man. For that bloke who's managed not to tell some prick to fuck off all day and really wants to hassle the barmaid du jour over the course of several cold ones, this album's for you – and the you in all of us.
The album feels like it was recorded almost as an afterthought to rocking out. Concerns such as song structures, being clever, courting the avant garde, reading philosophical text, being clever and avoiding repetition are pushed aside as solos wail, drums pound, and we rock – da fug – out. Calling the band out for using cliches is like calling someone's 1966 Ford Mustang old fashioned, it makes you an idiot and an irredeemable dork.
[quote]they (almost) repeat the same solo for every song – and we don't mind![/quote]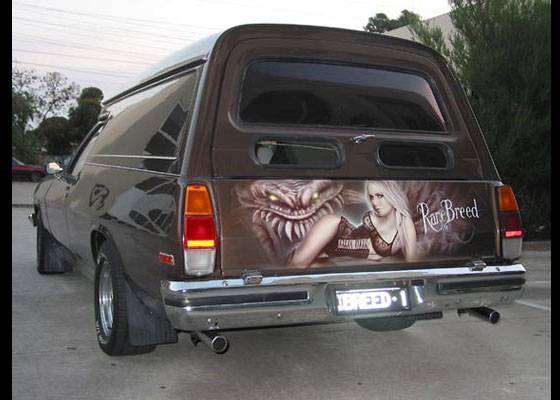 One of the many enjoyable things about this record is that every solo contains so much chorus and delay that any of the single note phrases becomes transcendent and timeless. So much so they (almost) repeat the same solo for every song – and we don't mind! That's how good the solo is. Vulgaari by Vulgaari is such a mind numbing record that it should be the centrepiece in a church to mental restraint.
It's hard not imagine 'masterminds' Zack Kinsey and Brent Hedtke grinning from ear to ear when they recorded this record, every tantalising impulse to over-play repulsed, every 'clever' idea ignored in favour of the 'right' one… which is then repeated at least, eight, twelve or twenty-four times.
[quote]There are lyrics, but who knows or even cares?[/quote]
There are lyrics, but who knows or even cares? Three-quarters of the way through the album you're head banging and yelling 'farg yerr' at the dog, you've kicked over the coffee table and you're trying to remember where you hid that emergency joint. And so it goes.
But the tale of Vulgaari is in itself a good one. A Minnesotan side project for busy tattooist Zack Kinsey and his Bastard Saint mate Brent, the story has it they self released the album on Bandcamp and some righteous duder decided to launch their record label with it. Self reliance and solid sets working old school magic, was there a social media campaign and shoe sponsorship? Hell no!
Well there probably was, and Zack's high profile tattoo clients might have helped out here and there, but so what? Every band has to do what it has to do to make their noise known. Vulgaari by Vulgaari will most probably disappear without a trace into the annals of metal…
…however for those that give it even a single listen it'll exist for that time when life sucks, you want to get wasted and ALL other music fails.
And for that reason alone this review had to exist.
Released: 21 December 2012 on Cubo de Sangre (what were they thinking? A Christmas record?)
(Images: We've used these images from a variety of sources because they conjure a mood and a time… we couldn't find copyright info on them to contact people for permission. Apologies if we've nicked your stuff tell us and full credit will be given or images removed as directed)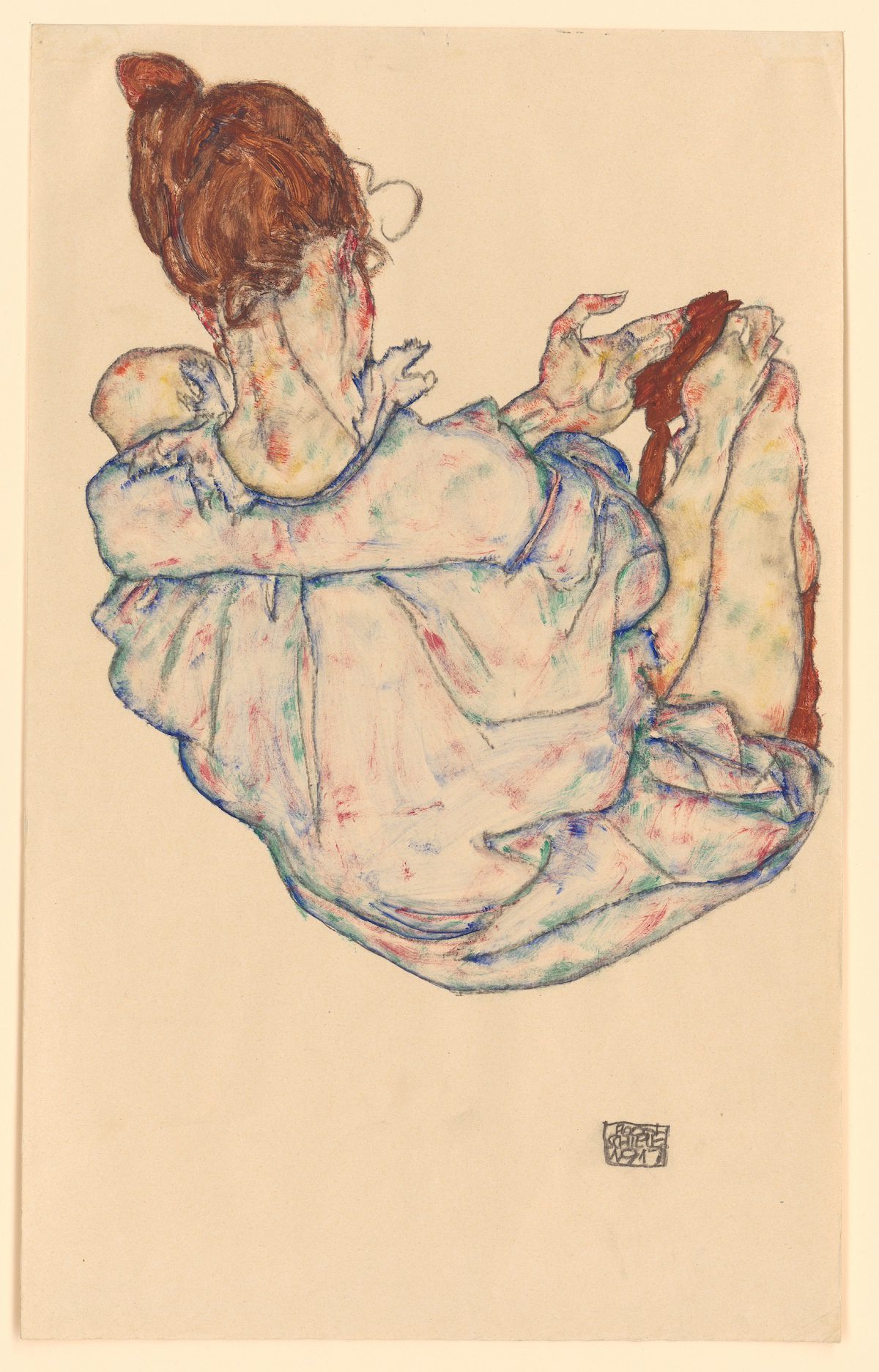 Ex-London based reader of art and culture. Specialist subjects include; media, philosophy, cultural aesthetics, contemporary art and French wine. When not searching for road-worn copies of eighteenth-century travelogues he can be found loitering in the inspirational uplands of art galleries throughout Europe.