[dropcap style="font-size:100px; color:#992211;"]T[/dropcap]
rebuchet returns to the Underworld, Camden Town's very own sacrificial cesspool for the leathered and studded.
Entombed A.D stop off on their tour for second studio album Dead Dawn with Voivod and support acts Lord Dying and Morbid Evils.
Its great to see legends of thrash Voivod still up and touring 30 years on. The "Space Bonk Machine" (Snake's words, not mine) cranked out another album this year, bringing the running total up to fourteen, yet keeping the quality intact. When the gig starts, so does the crowd. Naturally they split up and charge at each other, all orchestrated by co-founding vocalist Denis "Snake" Bélanger. I'm being kicked, punched, elbowed, and have fallen in love with every single one of them.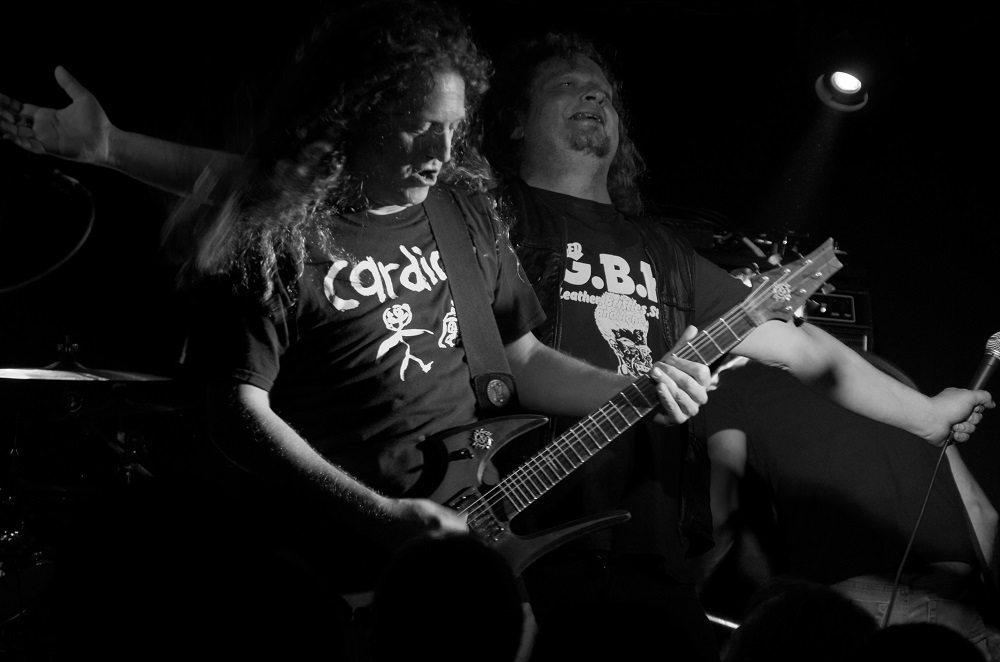 Vovoid
Daniel 'Chewy' Mongrain nails those intricate and dissonant riffs that Voivod was built on, and Michel 'Away' Langevin's drums still run that amphetamine kick. Awesome!
Now, just in case you've been living/trapped under that rock everyone's been talking about, let me enlighten you about tonight's headliners Entombed A.D. The band is a variety of rebirth (of Swedish death metal clan Entombed). During a gig in 2014 at one of Sweden's darker drinking holes, a hell mouth opened up and sucked in half of the band, meaning they had to regroup and rename. Hence the rebirth*. Their sound now derives from a more melodic Swedish death metal, with less of the death'n'roll style that Alex Hellid (original guitarist) originated.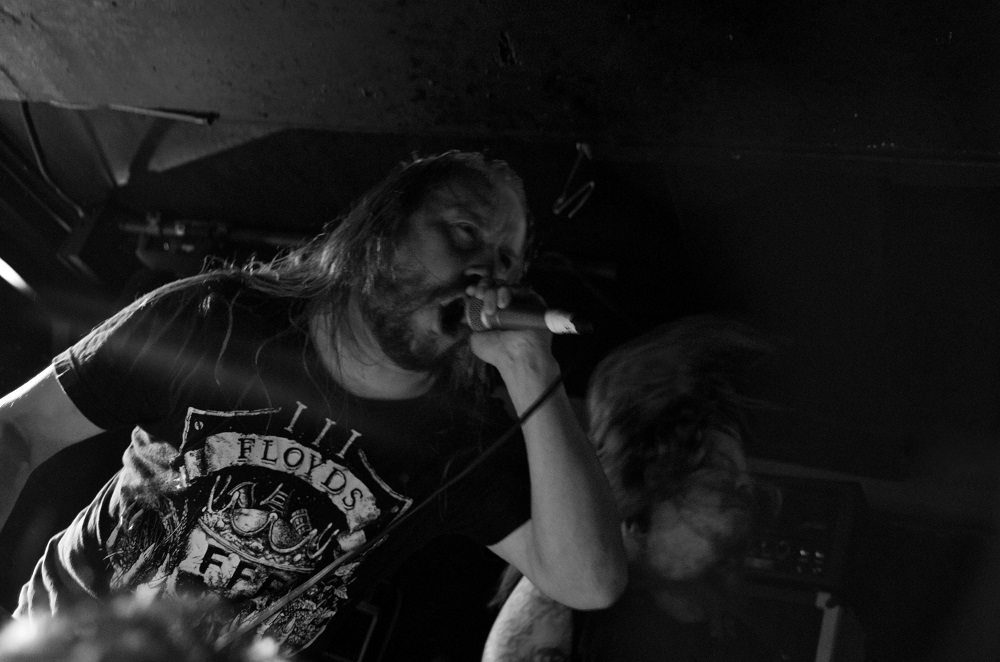 Entombed A.D.
Mayhem. Entombed A.D go in with 'Midas in Reverse', a new track, then follow with 'Dead Dawn' and all-round favourite 'Wolverine Blues'. It's pretty intense seeing five massive Swedish dudes take on the tiny Underworld stage, but it does add to the ordered chaos of the show. LG cheers with the crowd and fights off one bald wannabe who refuses to leave the stage. One thing about stage diving: if you're gonna do it, don't piss off the people in front. Baldylocks' faceplant was a highlight of the show though, and presumably brought him the infamy he sought. Happy (if bloodied) faces all round.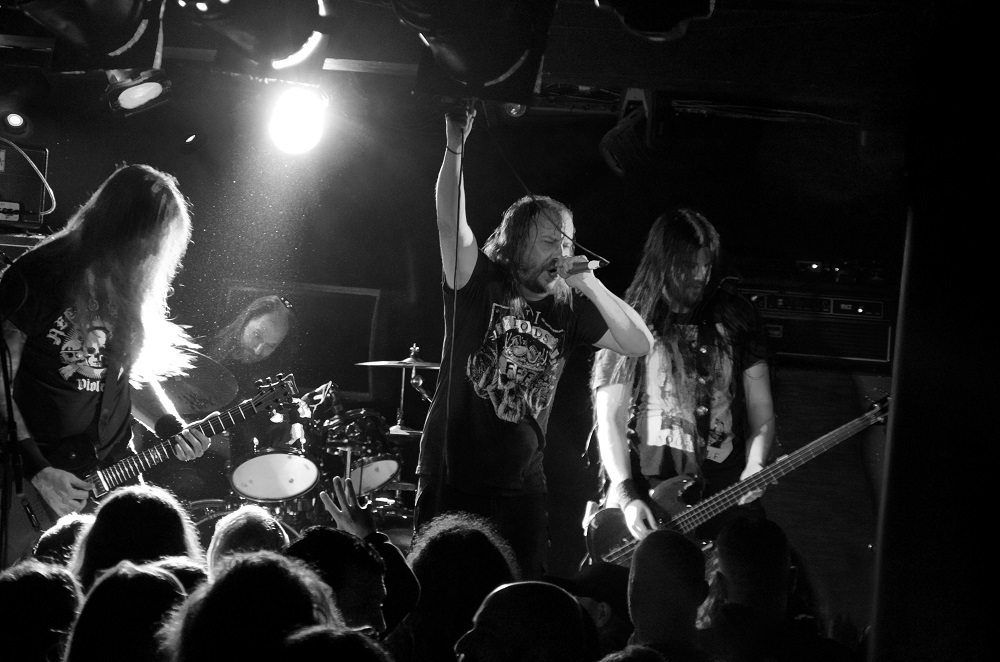 *This is fiction. Or if you prefer, an outright lie.