The EFG London Jazz Festival is taking over the capital again, with ten days of live performances and special collaborations. As a global musical mecca, the programme showcases talents from all corners of the planet, while also promoting local artists and new partnerships from orchestral engagements to newly formed cross-border musical associations.
The festival gigs are spread all over the capital, and a visit to the Shoreditch Town Hall, in Hackney, a venerable Grade II Victorian listed building, made the perfect start to enjoy a night out with the Clod Ensemble and Nu Civilisation Orchestra presenting a new perspective on Charles Mingus' iconic 1963 recording The Black Saint and the Sinner Lady. The Hall was transformed into a vibrant cabaret venue to mark the sixtieth anniversary of the album, and it was filled with movement and energy as their dancers deliver both elaborate choreography and passages of improvisation supported by the band's playing, including new music by composer Peter Edwards and artistic director Paul Clark. The audience was encouraged to join in, all dancing along to the power of the sounds. Simon and his partner Liam, regular jivers, who came all the way from Surrey for a night out in town declared; "we are in heaven; usually just hop to DJs music, but having this amazing band swinging you on is so cool!"
The following evening the party moved to the birthplaces of the Festival, the Pizza Express Jazz Club in Soho, and the expressive voice of Emma Smith, accompanied by one of the country's most exciting young big bands – the Sam Every Big Band. They performed a set inspired by London Town, including 'A nightingale sang in Berkeley Square' famously performed by both Vera Lynn and Frank Sinatra decades ago. Emma's star is on the ascendant, with her first new solo album in ten years, she is set to make an indelible mark on the international musical landscape, by showcasing a body of work that perfectly demonstrates her prowess as a performer with one of the very best voices in the business.
The night finished around the corner at the legendary Ronnie Scott's club, to enjoy the virtuosic brilliance of American jazz and bebop singer Veronica Swift. Coming from a family of musicians, she had an early start in her career, recording her debut album at the tender age of nine as well as touring with her parents from a young age. Veronica was presenting her latest album, as well as giving wonderful cover renditions of Queen's 'The show must go on', which she underpins with infectious Afro-Cuban rhythms, and Eric Roth's 'A star is born'.
While her first two albums solidified her position in modern jazz, Swift shows that she's more than a jazz singer, exploring French and Italian opera, European classical music, bossa nova, blues, plus a taste of funk and vaudeville. She pulls the feat off without the results sounding fledgling or medley. Her impressive artistic voice remains firmly intact regardless of genre, supported by a virtuoso band. Just before she kicked off, someone predicted a magic show, and were not disappointed. Ta-Da.
EFG London Jazz Festival runs from 10-19 November 2023. For info and tickets visit efglondonjazzfestival.org.uk
Pictures © Julio Etchart 2023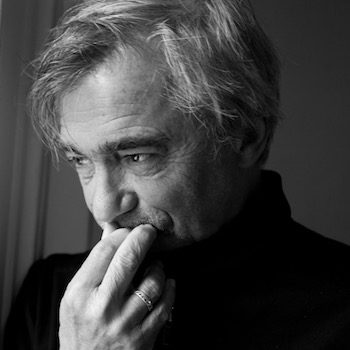 Julio Etchart is a documentary photographer, poet and artist.