So Frieze week is upon us once again. Regent's Park transformed into an art wonderland (or commercial art hellscape depending on your outlook) and galleries across London buy up enough Prosecco to quench thirsty collectors, gallerists, artists and fellow travellers.
Celebrating its 20th year, Frieze is a goliath. The two fairs, London and Masters run concurrently from the 11th – 15th October. London has its focus on Contemporary and tends to be where the big splashes of the week happen. Masters is for everything else, anything from Renaissance to Modernism. A classic mistake is to not leave yourself enough time to properly experience both. You may be a lover of contemporary but there are often some rare gems which really make Masters worth the look, equally if your tastes are more traditional, you still want to have your finger on the pulse of the contemporary scene.
Outside of Frieze London is full of a myriad of exhibitions, pop-up, alternative fairs and free public installations which makes this a wonderful week to travel across the city and discover a whole world of art in the capital. If you have the time there are a number of things to see both inside the fair and out, but navigating them can be tricky, Trebuchet has put together this guide of some of the highlights.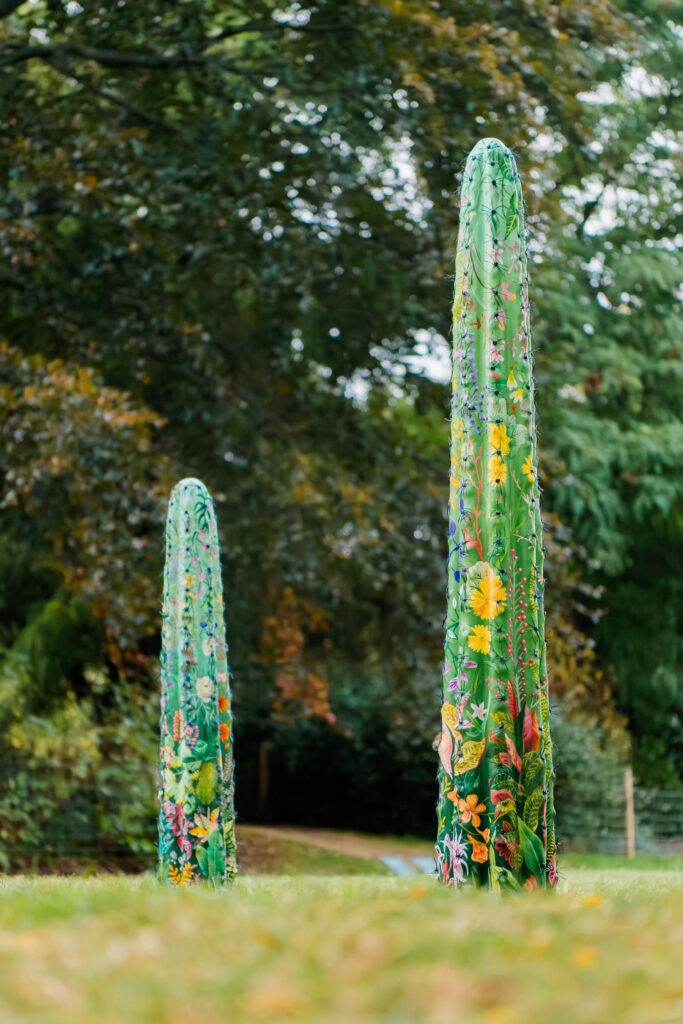 'Garden of Un-Earthly Delights', Suhasini Kejriwal
Frieze Sculpture runs throughout October and brings a selection of exciting public and free to view sculptures to Regents Park.
One of this years highlights is Suhasini Kejriwal's Garden of Un-Earthly Delights. Kejriwal's sculpture consist of painted bronze to create a sense of fantasy ecology. This attempt to 'ridge the chasm between the harshness of reality and the realm of the imaginary – blending the every day and the fantastic' is a key aim of Kejriwal's work and is on display with this piece.
Garden of Un-Earthly Delights has been acquired by the RMZ Foundation, as part of their aim to bring inspiring and enriching art to communities.
Garden of Un-Earthly delights is free to view at Frieze Sculpture, Regents Park until the 29th October 2023.
Artist to Artist
A new addition on the 20th anniversary of Frieze London, eight renowned artists including Tracey Emin and Wolfgang Tillmans have taken over a section of the fair to propose counterparts for solo exhibitions.
The young artists include Fabian Knecht, Ayoung Kim and Carlos Villa among other. The artists that have been selected are diverse and showcase a range of mediums and materials. An exciting new concept for the fair this will be a addition to check out for anyone keen to explore potentially the next big names in contemporary art.
Artist to Artist is available to view at Frieze London 11-15th October
Modern Women
New to Frieze Master's this year, 'Modern Women' aims to reframe eleven 19th and 20th Century women artists. Curated by Camille Morineau and her team at AWARE (Archive of Women Artists Research & Exhibitions), Modern Women will present works by artists such as influential Brazilian painter Tarsila do Amaral and radical Korean artist Kangja Jung.
A welcome spotlight on some overlooked but significant forces in modern art.
Modern Women is available to view at Frieze Masters 11-15th October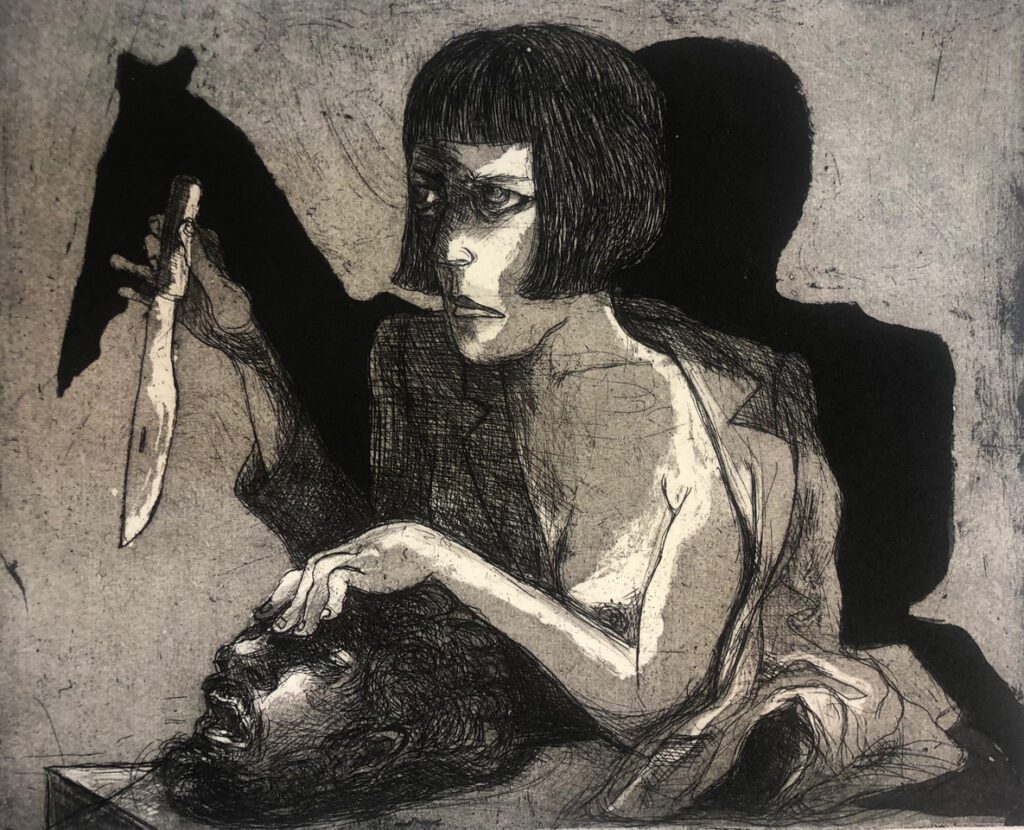 Women in Art Fair
Launching this year, Women in Art Fair is dedicated to redressing the gender imbalance in the art industry. WIAF's mission is to create a positive global platform from which female artists, curators and gallerists are given an opportunity to show their work, and contribute to the developing exchange of ideas around gender, sexuality and culture.
Occupying all three spaces at Mall Galleries, the West Gallery will house the art fair, while the East Gallery will host the exhibition Unnatural Women and the North an exhibition of work from the fairs Open Call. A great option for anyone with a real interest in supporting a female led art initiative.
Women in Art Fair is running at Mall Galleries, 11th-14th October
1-54 Contemporary African Art Fair
Another art fair running concurrently with Frieze, the Contemporary African Art Fair is the only fair dedicated to contemporary art from Africa and the diaspora. Over 170 artists working in varying media will be on display, including a specially commissioned work by Moroccan artist Amine El Gotaibi.
In addition to the displays, there will be a series of talks running during the fair touching on subjects from collecting African photography, and Black culture and creative expressionism.
1-54 Contemporary African Art Fair is running at Somerset House, 12th-15th October
Robert Montgomery, TM Lighting 11th October – 19th October
Frieze is frenetic and a moment of reflection in a slightly quieter space might be what viewers are craving after their visit to the fair.
TM Gallery have just the thing, as they will show a selection of never seen before works by British artist Robert Montgomery.
Montgomery is known for his mission to make poetry physical. His visual poems come to life via billboards, light pieces, fire poems, woodcuts and watercolours. One of the most exciting contemporary practitioners of his kind, this exhibition is well worth a visit for some artistic nourishment and contemplation amongst the buzz and bother of Frieze.
Robert Montgomery is available to view at TM Gallery, 11th -17th October 2023
'Behind the Red Moon', El Anatsui
Turbine Hall is well known for hosting some of the most interesting installations in contemporary art since its opening 23 years ago. El Anatsui is the latest artist to take up the distinguished Hyundai Commission and this is sure to be well worth a view. El Anatsui's work is distinctive. Utilising a wide range of materials including wood, ceramics and found objects, his metal hangings are monumental in scale and flexible in structure.
Given El Anatsui's practice, and the sheer scope that artists have to play with, with the Turbine Hall, this looks set to be a installation of spectacular size and is definitely a must – see (free!) addition to Frieze week.
El Anatsui's Hyundai Commission will be available to view at Tate Modern from the 10th October 2023
Featured Image: Hank Willis Thomas, All Power to All People, 2017. Goodman Gallery and Pace Gallery. Frieze Sculpture 2023.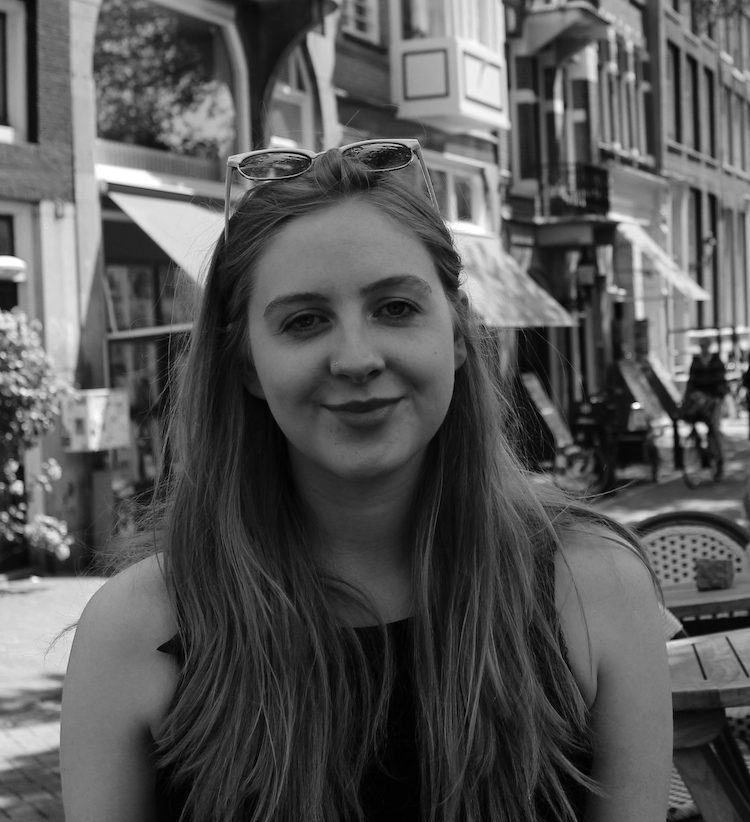 Ruth O'Sullivan is a London-based artist and writer. Her work explores subjects from artificial intelligence to challenging traditional relationships between the artist and model. Professionally, she has worked on projects for some of the leading art institutions in the UK, as well as having her own visual art practice.