[dropcap style="font-size:100px;color:#992211;"]P[/dropcap]
reviously unknown documents concerning William Shakespeare's father John, discovered by Professor Glyn Parry from the University of Roehampton in The National Archives, throw new light on his son's early life and developing political views. Between the record of William's baptism in April 1564 and his marriage in December 1582, our knowledge of his life depends on records of his father's business career.
Previous accounts of John's career relied on manuscripts about his business deals, discovered over the last 150 years. They show that professional informers accused John Shakespeare of illegal money-lending and wool-dealing between 1569 and 1572, though scholars have assumed that he settled out of court during William's adolescence. These new documents include multiple writs against John and record his debts to the Crown, including one for £132, today valued at £20,000. His property remained at risk of seizure by the Crown, hampering his credit as an entrepreneur. These court cases therefore explain his withdrawal from Stratford civic life in 1577.
The documents also reveal a previously unknown political context for William Shakespeare's early life. Professional informers flourished across England in a corrupt system, which ultimately enriched the Queen and her courtiers. John Shakespeare's victimisation occupied the years William studied at Stratford-upon-Avon Grammar School. There he read the Latin literature of the late Roman Republic and early Empire, which criticised those who bent the law to enrich themselves under monarchs. His father's experiences and his reading therefore combined to shape the playwright's later sceptical attitude towards power politics, highlighted in recent academic studies of his writings, and in Macbeth, King Lear and Cymbeline.
Dr Katy Mair, Head of Early Modern Records at The National Archives said: "Professor Parry's discoveries are of the utmost importance to the historical and literary scholarship of Shakespeare studies, and will greatly enhance our knowledge of this period of Shakespeare's life. It is often believed that there are no new documents relating to Shakespeare left to be found, but Professor Parry has shown that there are still discoveries waiting to be made here in the reading rooms at The National Archives." 
Images, transcriptions, and descriptions of the documents will soon be included in Shakespeare Documented, the largest and most authoritative collection of primary-source materials documenting the life of William Shakespeare. The website—a multi-institutional collaboration convened by the Folger Shakespeare Library—brings together all known manuscript and print references to Shakespeare, his works, and additional references to his family, in his lifetime and shortly thereafter. The website's more than 500 references, found in roughly 400 print and manuscript documents including the new documents from The National Archives, provide a rich portrait of Shakespeare as a professional playwright, actor, poet, business man, and family man who lived in both London and Stratford-upon-Avon.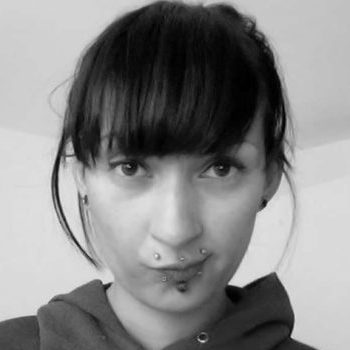 Naila Scargill is the publisher and editor of horror journal Exquisite Terror. Holding a broad editorial background, she has worked with an eclectic variety of content, ranging from film and the counterculture, to political news and finance.