Rachel Jones has had a busy year. Three of her paintings were selected for the Hayward Gallery's acclaimed exhibition Mixing It Up: Painting Today (on view until 12 December); she designed a cover for Bazaar's annual art edition; her first artwork, A Sliced Tooth, was put up for auction at Phillips London and the ICA Miami acquired another painting from the same series for their permanent collection. Now, she has a solo exhibition opening at Thaddaeus Ropac (until 5 February), followed by a solo presentation at Chisenhale Gallery in March 2022.
Working in painting, installation, sound and performance, the 30-year-old British artist explores self and wider notions of identity as various visceral experiences that are expressed through vibrant colours, expressive gestures and recurring motifs. "I'm interested in exploring identity politics in a way that is more experiential," she told Bazaar. "The human figure may come in later, but for me it's more about using space, line, depth and material to stimulate a sensory and bodily reaction in the viewer."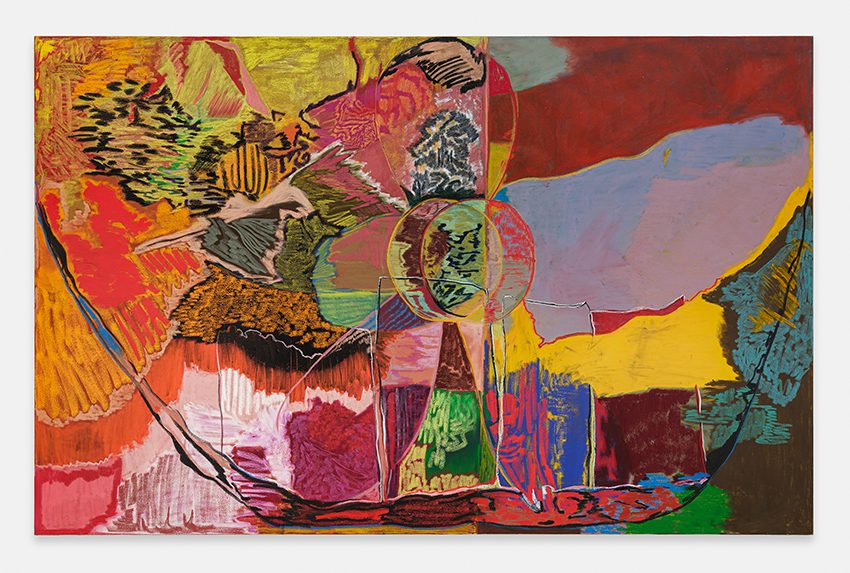 Her solo exhibition, SMIIILLLLEEEE, at Thaddaeus Ropac's London gallery will present a new series of paintings populated with abstracted mouths and teeth that symbolise a portal between exterior and interior worlds. While all of the works retain a powerful sense of energy and movement, some are rendered in more muted tones with reduced areas of patterning and floral motifs that build a soothing, semi-psychedelic environment.
The exhibition will also include site-specific text and sticker elements that explore language in relation to imagery. The words 'SON SHINE' (the title of a song by SAULT), for example, will be painted onto the gallery wall amidst the paintings while vinyl stickers will pattern the floor inviting a shift in perspective and scale.
"Rachel Jones: SMIIILLLLEEEE" runs from 8 December 2021 to 5 February 2022 at Thaddaeus Ropac, London Ely House, 21 Dover Street. For more information, visit: ropac.net
Featured Image: Rachel Jones in her studio. Photo by Adama Jalloh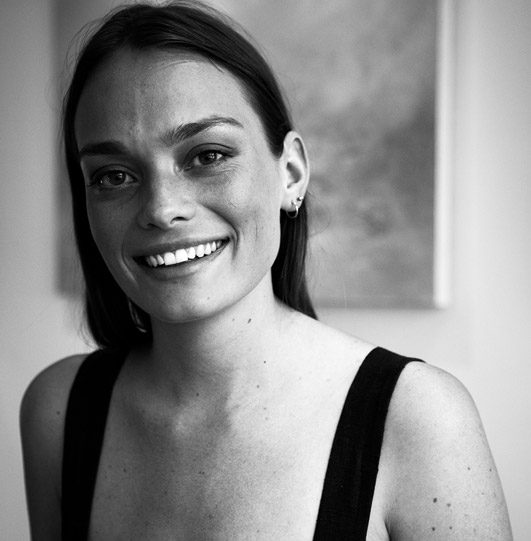 Millie Walton is a London-based art writer and editor. She has contributed a broad range of arts and culture features and interviews to numerous international publications, and collaborated with artists and galleries globally. She also writes fiction and poetry.