[dropcap style="font-size:100px;color:#992211;"]C[/dropcap]olnaghi, London, present The Golden Age of Spanish Modern Art, a survey of painting by Spanish artists of the late 19th and 20th centuries.
The Golden Age of Spanish Modern Art is comprised of 15 works by 12 artists* and comes at a time of renewed interest in this period, following exhibitions appraising Catalan modernisme at the Metropolitan Museum of Art, the Cleveland Museum of Art, and the Van Gogh Museum. All the featured artists trained at the art academies of Barcelona, but, as with Picasso, many were drawn to Paris, at the time the epicentre of the art world. The variety of styles and techniques presented here attest to their absorption within the city and the influence of their peers and contemporaries.
For example, Joaquim Sunyer's Cabaret scene in Paris (1904), a pastel work depicting a singer on a stage, echoes the work of French caricaturist Honoré Daumier, while one of the figures, tall and thin, is reminiscent of the alluring women painted by Hermenegildo Anglada Camarasa in his nocturnal scenes. The work belongs to the artist's youthful period spent in the French capital, and the influence of Henri de Toulouse-Lautrec and Théophile Steinlen — two major influences on young Spanish artists like Picasso and Sunyer — is evident.
To realise this presentation, Colnaghi has collaborated with two of Barcelona's most influential and venerable galleries: Sala Parés (est. 1877) and Artur Ramon Art (est. 1911), combining more than 500 years of collective knowledge and experience. Says Colnaghi CEO, Jorge Coll: "In staging this exhibition, we are seeking to reconstruct the local Spanish art scene at the turn of the 20th century. Many of these artists are relatively unknown to the rest of the world, and we hope that this exhibition will help bring them to wider public recognition and restore the prestige of arguably one of the best schools of painting in Europe."
The Golden Age of Spanish Modern Art runs from 3 July – 25 September. Due to current restrictions, viewing is by appointment only: telephone 020 7491 7408 or email contact@colnaghi.com.
Image: Joaquim Mir Trinxet, Miravet, ca. 1929-30. Courtesy of Colnaghi.
* The featured artists are:
Alfred Sisquella
Joaquim Sunyer
Joaquim Mir Trinxet
Laureano Barrau
Marià Fortuny
Modest Urgell
Ramon Casas i Carbó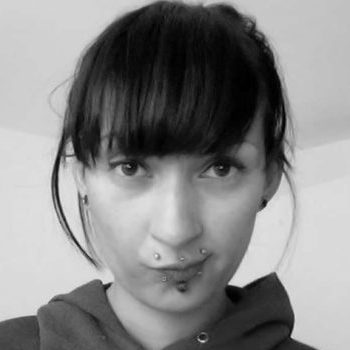 Naila Scargill is the publisher and editor of horror journal Exquisite Terror. Holding a broad editorial background, she has worked with an eclectic variety of content, ranging from film and the counterculture, to political news and finance.