[dropcap style="font-size:100px; color:#992211;"]K[/dropcap]ode 9, founder of the Hyperdub label and respected producer is a key figure associated with the development of dubstep and related micro-genres.
Steve Goodman is a lecturer in Music Culture at the University of East London. Kode 9 is probably more well-known than Steve Goodman, but the two are one and the same. As Kode 9 he's produced some subtle and atmospheric work and so it didn't seem unreasonable to have high expectations of this release, which would surely be an interesting overview of cutting edge sounds from the post-dubstep scene.
[quote]something's amiss
when you already
have to skip
forward during the
short third track
in the hope of
finding something
more interesting[/quote]
It's clear from the first track by the major player Burial, that the mood of the mix is going to be light, which might be fine if it only meant light of touch, or light in atmosphere but it turns out to be conceptually and artistically light (to put it mildly). Burial's track 'Truant' is funkier than many Burial tracks, just as Kode 9's own track here is much funkier than some of his productions.
The mixing style is fairly rapid, with many tracks only being heard for a short time so you know something's amiss when you already have to skip forward during the short third track in the hope of finding something more interesting. What unfolds in the course of a mix is a slew of skilfully produced but often unlistenably kitschy and sugary tracks that are sometimes unbearable if you don't have a very sweet sonic tooth.
By now it ought to be clear from the history of electronic music that very often trying consciously to be soulful results in a sterile soullessnes. No matter how well-produced this stuff is, it's almost defiantly corporate and affirmative, where it is innovative it's in the most clincal and (ironically for a compilation that tries so hard to be soulful), soulless way.
Rinse has the apperance of a corporate, lifestyle brand, but what makes the selection here so disappointing is that if you check Rinse's youtube channel there are more interesting and abstract tracks that would have been more inspiring than the scrappy, inconsistent offerings here.
[quote]sleazy, unimaginative
and totally conformist
lifestyle muzak of
the worst kind[/quote]
The mode of mixing means that if you're not in the mood or don't have a taste for lighter tracks you have to wait around for the brief 50 seconds here and there where things get more interesting. The skilfully arranged string loop on RP Boo's 'Steamidity' is one of these moments, followed by Boo's fast, minimal track 'Red Hot', but by this point in the mix it's almost the case that anything that isn't entirely saccharine seems like a masterpiece.
We get a tantalising minute or so of DVA's poorly-named but impressive 'Chilli Burrito' leading in to Champion's 'Friday 13th', one of several bleepy tracks that at least re-introduces some energy.
Kode 9's own track, the poetically-titled 'Uh', recalls the bleep techno of Sweet Exorcist and has a strong linear drive and a deft arrangement over which it seems either populist or careless to place a sample of someone saying… 'Uh'.
The following tracks by Kuedo and Visionist are more ambient but try to keep at bay the kitsch and populist tendencies that tend to dominate most of this compilation. We get a brief snippet of The Bug feat. Flow Dan's swaggering, angry 'Burciaga', which seems wholly out of place, but introduces some real tension and is one of the few tracks that seems worth following up if you're in the market for innovation rather than regression.
Dexplicit's 'Wave Machine' is a much more heavy duty proposition, but again present in tantalisingly brief form as a prelude to yet another descent into commercialism, stunningly obvious vocal snippets, rejected pirate radio jingles and attention-deficit sampling.
The final eight tracks are more or less unlistenable – sleazy, unimaginative and totally conformist lifestyle muzak of the worst kind, as so much of this mix is. If mixes often serve to showcase interesting tracks you'll want to follow up later, this mix serves as a kind of public health warning of tracks to be avoided.
It"s not hard to imagine some of these complacent and conformist tunes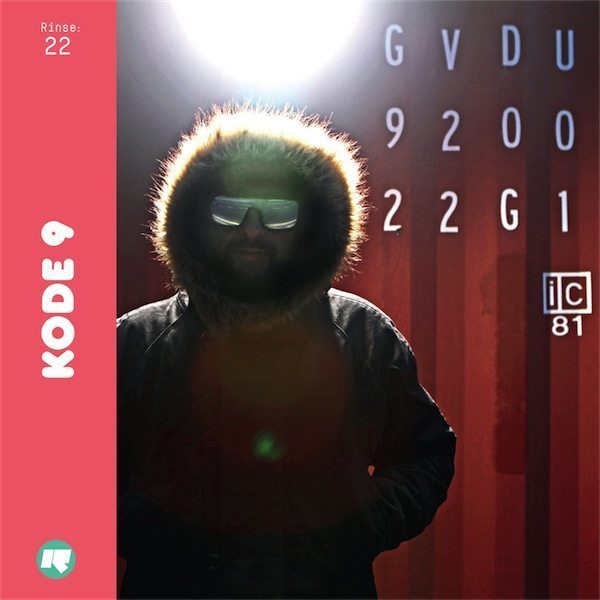 blaring from car radios or being played in clothes shops this summer and arguably Goodman is actively contributing to noise pollution by popularising them further. Unfortunately, it's not so easy for the listener to un-hear the most insidiously earworm-ish of the tracks here.
As Goodman puts it in his interesting and important theoretical book Sonic Warfare – "Pre-emptive power therefore invests in the contagious virtual residue of memory. The sonic mnemotechnics of capitalism modulate future desire by activating the future in the present."
Based on this evidence, he seems to have learned the lessons of corporate sonic branding and mood manipulation all too well and decided to see if he can put them into practice. There are parallels here with the process of normalisation drum and bass underwent in the mid 1990s, when producers chose to move away from the hard beats and machine textures and try and recover (or clumsily inject) some soul. Based on this evidence, Goodman has decided to follow the lucrative but soulfully soulless path of jazz-sampling drum and bass producers such as LTJ Bukem.
To put it in the Deleuzian terms he uses in his theoretical work, Rinse 22 seems like a moment of re-territorialisation – a point when the de-territorialising flows of the underground are frozen and incorporated. In the classic Deleuzian scenario, this is usually a process done to rather than done by an agent, but Goodman delivers re-territorialisation from within, doing his best to normalise and regulate and to conform to and champion the wider (and admittedly inevitable) process of commercialisation and sterilisation that marks our culture.
[button link="http://rinse.fm/releases/rinse22/" newwindow="yes"] Rinse: 22 Website[/button]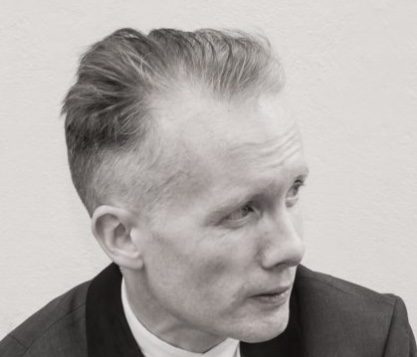 From Speak and Spell to Laibach.