The inspiration for Kaoli Mashio's latest series of paintings began during a period living in rural Japan in 2019. As the pandemic tightened its grip on the world, Mashio found herself draw to the weather-worn layers of galvanised steel plates typical of the vernacular architecture.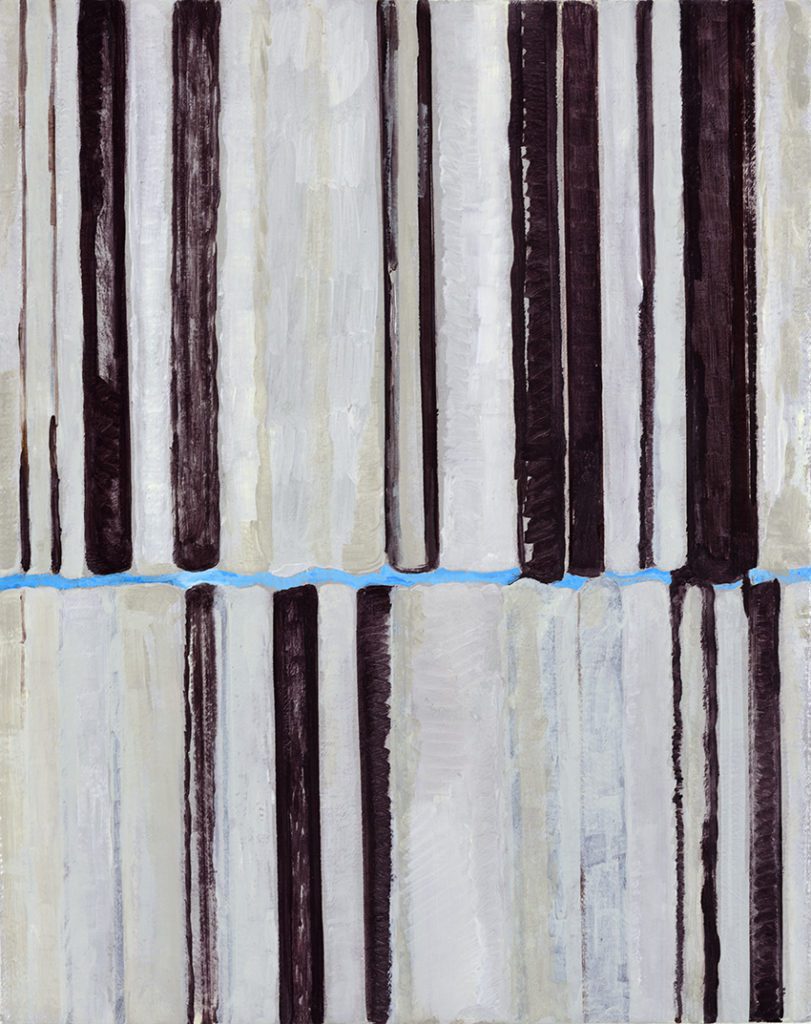 These details stayed with her as she returned to Germany in its first period of lockdown and she began to render the marks in oil paint on canvas as abstract, connecting forms. The earlier iterations – bars of tight vertical lines in earthy hues – seem to convey a feeling of restriction or compression while later works evoke sense of space, signified by white lines and open expanses of bright blue.
19.20.21 her first solo exhibition at CASSIUS&Co. in London serves as a marker of time and artistic evolution.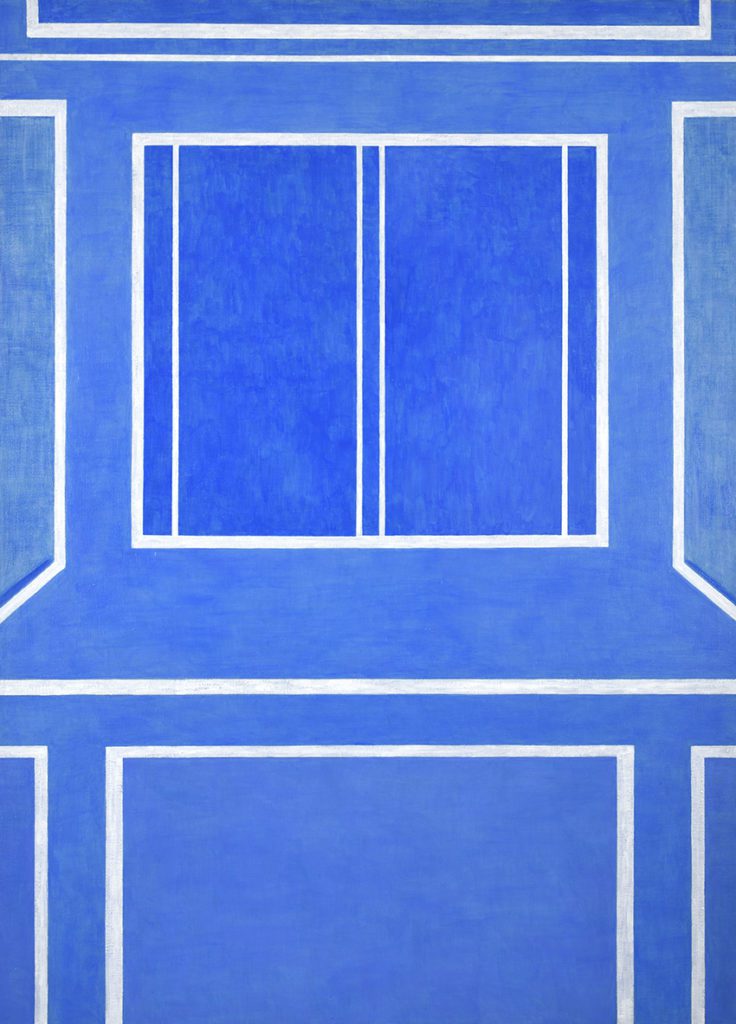 "19.20.21: Kaoli Mashio" runs from 4 December 2021 to 19 February 2022 at CASSIUS&Co, 63 Kinnerton Street, London, SW1X 8ED. Find out more: cassiusandco.com
Featured Image: Kaoli Mashio, Hottest and Coldest, 2019. Courtesy of CASSIUS&Co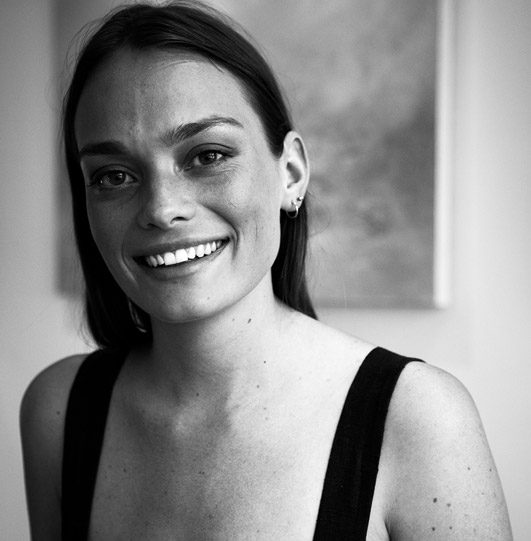 Millie Walton is a London-based art writer and editor. She has contributed a broad range of arts and culture features and interviews to numerous international publications, and collaborated with artists and galleries globally. She also writes fiction and poetry.