Paul Hardcastle shot to fame in the UK in the mid 80s with the international hit 'Nineteen' (which famously sampled  a TV documentary on America's involvement in the Vietnam War).
Out of the spotlight in recent years, he has nevertheless had success both in the UK and US with his Hardcastle and Jazzmasters series of albums. Keeping his hand in, Hardcastle also composes music for various films and television shows (including his 1986 theme tune for Top of the Pops, 'The Wizard').
Trebuchet's Martin Jarvis met with Hardcastle to talk about the forthcoming new album, 19 Below Zero, as well as his approach to writing and thoughts on the music industry today.
Trebuchet: 19 Below Zero – What can we expect to see on the album?
Paul Hardcastle: Well, there is lots of different stuff on the album. Some of the tracks are hits I have had in America over the last 10 years. There is also my very favourite track that I have done in the last five years, which is the one featuring Marvin Gaye called Rainforest/What's Going On? It took a long time for me to get permission from Marvin's estate to actually use his voice, but I am proud of that one.
[box] I basically found some old tapes which I thought I had lost[/box]
There is a redone version of 'King Tut' and also 'Rainforest' which has been remastered, and I have done some overdubs on it to make it sound a bit more current. There are also two versions of 'Nineteen'. One is a remix by Rob da Bank, and one that I basically found some old tapes which I thought I had lost. I managed to find them, digitized them and made them sound more up to date.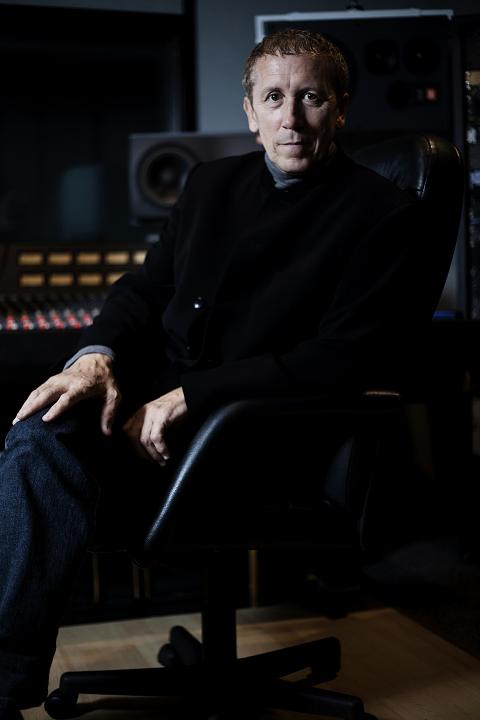 Trebuchet: Was that mix of 'Nineteen' made around the same time as the original?
Paul Hardcastle: The version that I have done myself is from the 1985 demos that I did, and they are the same vibe as the original. I've cleaned all the vocals up and things like that, so technology has helped me make this a whole new kettle of fish really.
There is also going to be a release of one I have called the Cryogenic Freeze mix along with three or four other mixes. My daughter Maxine has remixed it for me as well, so there will be a bundle which will be download only, but there will be the very final mixes of 'Nineteen' done by myself.
Trebuchet: What were your early influences in Dance/Jazz/Rock?
Paul Hardcastle: In Dance it was D-Train, Afrika Bambaataa and Soulsonic Force, things like that. I have never had any influences in Jazz, to be honest with you.  Sometimes people label my stuff as sort of Contemporary Jazz, maybe because the saxophone is used in it quite a bit.
Rock? Well I can tell you a lot about that. Sabbath, Hawkwind, Thin Lizzy, Pink Floyd (who are still my favourite live band). I was actually in New York when Run DMC were making their first record. We were on the same label at the time, called Profile. I had a big hit at the time with 'Rainforest', and it was the first time I had seen Rock fused together with Hip Hop and I thought, wow, that's good!

Trebuchet: Do you have a set approach to writing a new track?
Paul Hardcastle: My normal approach, well there isn't one really. Basically it can start from a bass line, set of chords, a vocal idea, from a sample idea, anything at all. So there isn't really a set approach to making a Hardcastle record.
Trebuchet: Music technology has advanced a great deal, especially during the years your hits such as 'Rainforest' and 'Nineteen' were written. Do these advances have an effect on the composition process?
[box] I do use technology a lot, I always have done[/box]
When I was recording things like 'King Tut', 'Rainforest' and 'Nineteen', you had to play the stuff directly on to tape. It has now basically become a lot easier, but saying that, I do use technology a lot, I always have done. I try not to quantize everything or have it programmed, I will actually record what I play live, and sometimes it might sound slightly out of time but I think that adds to the appeal of it. So technology is great but not for just dragging samples in all the time.
Trebuchet: What technology do you still have or use in your studio?
Paul Hardcastle: Well I have only just retired my Synclavier which was the best piece of equipment money could buy in the 80s, up until 2000 maybe, just before the Apple Mac really came into its own. So now I use Apple a lot but I still use my Prophet 5 and Minimoog synthesizers. I have still got my old guitars and my Alembic bass if I ever decide to not be lazy and use it again!
Trebuchet: Your family are also involved in the music industry, particularly Maxine becoming a DJ and Paul a saxophonist. Do they have any input on this album?
Paul Hardcastle: They didn't have input on writing the album, but Maxine is all over it vocally. Actually, I guess she did have input because I let her go and do what she wanted! She seems to work better on her own. I will give her a track and say "see what ideas you can come up with on that". Paul has done a few bits on the sax but not so much on this album. He is much more involved with my American stuff because that is more sax-orientated. I wanted to make this album more chilled for the UK fans so we took a lot of the sax off, but he is still on a few tracks.
Trebuchet: You recently completed an album for Pacha. Was this also Maxine's influence having been involved as a DJ there?
Paul Hardcastle: The Pacha album came about when my son Paul was in Ibiza playing at a few clubs and he met Steve Hulme who runs Pacha, who said it would be nice if I contacted him as he had a few ideas. So I did, and I sent Steve over a few demos and he loved it. He asked me if I could make an album. Maxine is also a DJ and goes out there quite a lot. she is basically on the Pacha album, remixed one of the tracks on it. So yeah, the whole family gave been diving in a bit there!
Trebuchet: What do you think of the dance music scene at the moment? Do you get involved with current artists or DJs?
Paul Hardcastle: To be honest, within the current dance music scene, I do get a bit annoyed that everything has to be a certain tempo. I am not really a fan of that. I have never been a sheep, I have always tried to set trends so I find it hard to sort of dive in on other people, I can't really do that.
[box] I have never been a sheep[/box]
I like what Rob da Bank plays because I think he is different, and at the moment I like Labrinth as an artist, especially the 'Earthquake' track he did recently. I like listening to that kind of thing.
Trebuchet: Your music has traditionally made a lot of use of sampling, most famously 'Nineteen'. On this album you have included 'What's Going On', sampling Marvin Gaye's original vocals. What was the process to get permission to use that?
Paul Hardcastle: It was a bit of a hassle getting the permissions for Marvin's voice, it took about a year and basically I was almost about to give up with it. I worked closely with an expert on sampling and with their help, Marvin's estate eventually agreed, and really liked what I had done with it. I also had to get permission from Universal and Motown, but that was OK because I was actually signed to Motown in 1991, I had a band with Jaki Graham called Kiss the Sky. So yes, it was very difficult but I am really glad that I did it.
Trebuchet: There are various remixers and collaborators on the album. What particularly caught my ear was a Rob Da Bank remix of 'Nineteen'. Did you ask him to remix or did he approach you with one in mind?
Paul Hardcastle: I asked Rob actually. Like I said before, I like what he does. He's just different to a lot of other DJs and I thought he would be a good person to do it, put a different slant on it. I said to him just take it, do exactly what you want with it. I didn't give him any ideas at all, because when I was a remix guy back in the 80s, I didn't want anyone to tell me what to do. I gave him that same courtesy I guess, and I really like what he did.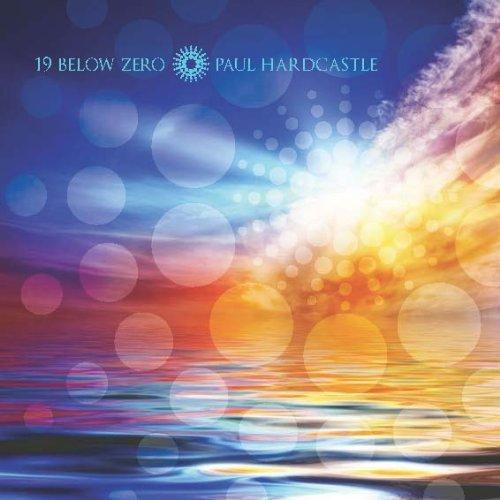 Trebuchet: You've collaborated with big names in the past. Is there anyone you would love the chance to collaborate with or have remix your music?
Paul Hardcastle: It definitely would have to be David Gilmour from Pink Floyd, I think he's great. In the dance music side of things, not really. I think there are more rock people. I had a great time working with Phil Lynott of Thin Lizzy, and he let me play his bass on the track and stuff, so that was a great buzz for me. I think Maxine is doing a great job with remixing a few things for me. She is learning her craft and I think she can actually hack it with the boys now because I've taught her a lot about studio techniques and things, so looking forward to seeing how she progresses!
Trebuchet: Any other current projects or plans to tour a live show of your work?
Paul Hardcastle: We are mulling it over about tours and things at the moment. One bit of news is that I've just signed Joe Whelan, who you may have seen recently on the X Factor. We just signed him to my management company. Unfortunately Joe was kicked off the show, that's not a problem as X Factor is a diverse thing, but I have to say that Joe is very talented and working with him on a track a few days ago was brilliant, so I decided to sign him up. So that's a bit of breaking news!
19 Below Zero is out on Universal/Hardcastle Music on Monday 15th October.
[button link="http://www.amazon.co.uk/gp/product/B009F89F9K/ref=as_li_ss_tl?ie=UTF8&camp=1634&creative=19450&creativeASIN=B009F89F9K&linkCode=as2&tag=trebucmagazi-21″ newwindow="yes"] Pre-Order from Amazon.co.uk[/button]