[dropcap style="font-size:100px; color:#992211;"]'D[/dropcap]evoted to showcasing the talents of the current artistic talent of Russia, as well as non-conformist practitioners of the Communist era, Erarta Galleries offers an insight into the artistic awakening of that vast nation.'
Thus ran the introduction to Hanging Offence's 2013 interview with Beth Morrow of Erarta's London chapter. To complement that interview, Hanging Offence goes international, putting the questions to Simone Staehli, Gallery Manager at Erarta Galleries Zurich
---
What first drew you to art?
A crucial experience was my first visit to the Louvre as a child. I was completely enchanted by the artworks, which seemed to offer me an opportunity to glimpse at long gone times through other people's eyes and their thoughts. From that point onwards I was hooked.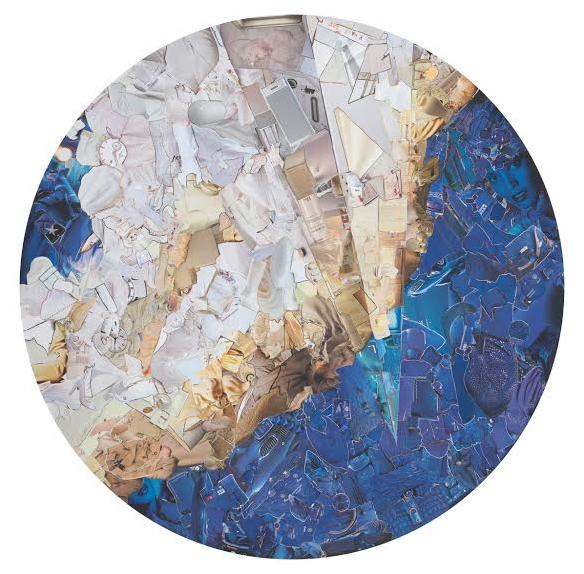 Pavel Brat, Looch, 2013, collage on canvas, 135 cm
How did your gallery start?
Erarta was founded in St. Petersburg by a philanthropist and lover of contemporary Russian art.  Since opening the Erarta Museum and Galleries 2010 in Russia, the gallery has expanded its vision to promoting Russian contemporary art on the international stage.
After opening galleries in St Petersburg, New York and London, Zurich was the obvious choice as a next location due to it's importance in the global art trade.  Now Hong Kong will be opening soon.
[quote]Without controversy there
would be no discussion.
Without discussion there
would be no mental growth,
no change.
Therefore it is crucial[/quote]
How did your involvement begin?
Since my first exploration of Russian contemporary art on an excursion with the Zurich University to St. Petersburg I have been passionate about Russian Art and Culture. I even tried to learn Russian because I was so taken in. When a contact of mine told me about an opening at Erarta Galleries Zurich I applied, and fortunately got a chance to work for Erarta.
What is the vision for this gallery?
The Erarta vision is probably best described as inclusive.  Erarta is dedicated to promoting the reawakening of Russian art and culture.  And not just from St. Petersburg and Moscow, the accepted centers of Russian culture, but from all over the vastness that is Russia.  We represent more than 150 artists from more than 20 regions in Russia.
We look to present artwork for this international audience to discover and acquire their very own piece of Russia that they identify with. It is a beautiful feeling to connect with the exotic unknown on a familiar and intimate level. We want people to connect with our art and bring art into the quotidian life; thus our motto: "everyone is an artist".
Art is essential in our day. All our works are of living contemporary artists with a focus on artists working in Russia to provide the most authentic and direct experience possible for our clients.
The group of artists that Erarta Galleries works with may also be names of artists represented in the museum collection. This enables the Galleries not only to exhibit well-known artists but enables them to keep their fingers on the pulse of emerging talents. Our aim is to show the international market the diversity of Russian art.
We do not only focus on famous and prominent artists, but we love to discover new and emerging artists.  Basically the main criteria the uniqueness of art. Russia is famous for its heartfulness, so we seek Russian 'soul' in every painting we exhibit.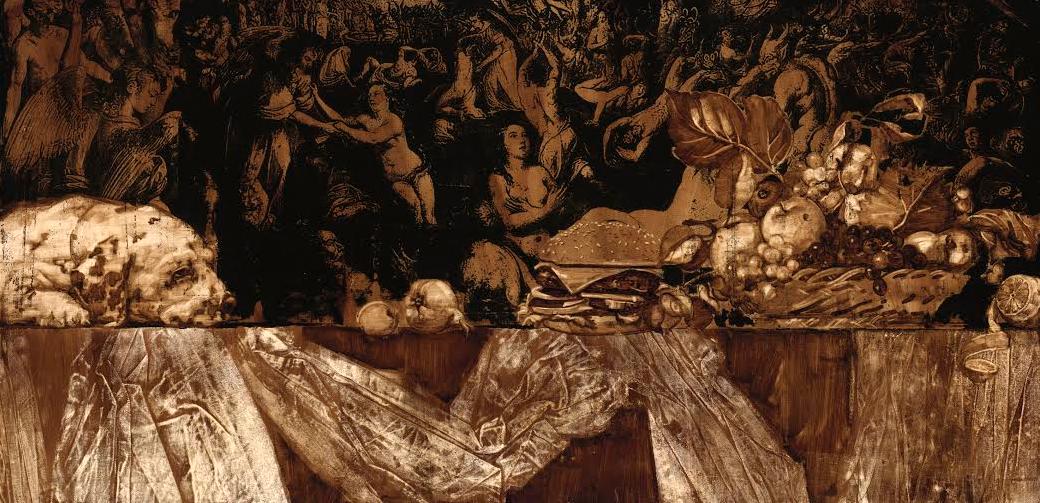 Ilya Gaponov, The Altar of Thyatire no. 2, 2012, bitumen and asphalt varnish on wood, 75 x 152 cm
Which artists typify the vision you have for your gallery?
With a vision of inclusivity, it is hard to define a typical Erarta artist.  We have a wide range and our artist scouts in St Petersburg are travelling and meeting new talent daily.  We represent young emerging artists such as Pavel Brat and Simon Balabaytsev, and mid-career artists like Dmitry Shorin and Ilya Gaponov, who are gaining recognition on the international market.
From the Non-conformist era, we specialize in those dissident artists who were not recognized by the State like Vladimir Ovchinnikov (famous for his central role organizing the Workers Exhibition at the Hermitage in 1964 that was shut down by the KGB after only a few days), Vyacheslav Mikhailov and David Plaksin.
What do you dislike most about art?
There is much to dislike about the art market, how art is perceived by politics and maybe even society, one can dislike individual pieces or artists but in my opinion these is nothing to dislike about art itself.
How would you define artistic controversy?
Art often becomes controversial when it challenges commonly accepted norms. Throughout history audiences have been offended and outraged by paintings that were deemed socially, religiously or politically inappropriate. An artist who has an unusual style can cause controversy by arousing critics and the general viewers over the question if the works created by that artist should be considered a piece of art or not.
Do you think that controversy is a positive force in art or a conceptual red herring?
Without controversy there would be no discussion. Without discussion there would be no mental growth, no change. Therefore it is crucial. Controversy makes us think and maybe even revise our opinion.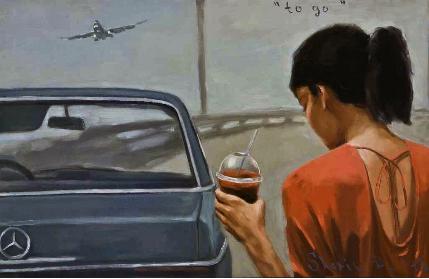 Dmitry Shorin, To go, 2013, oil on canvas, 95 x 148 cm
What's been your biggest success?
I wouldn't describe anything I have achieved at Erarta as a personal success. That is one of the great things about working here. We function as a team. Our biggest success so far must be linking all global galleries and the Erarta motherhouse in St. Petersburg to one big global force in being the largest project of its kind promoting contemporary Russian art.
Who are you five favorite artists and which pieces of theirs do you admire?
Whatever I would tell you would be a lie. The truth is I fall in love with art on a daily basis. And to pick five artists and only some of their pieces would be impossible.
Who do you think is the artist to watch at the moment and why?
I will mention our current artist in Erarta Zurich now, Pavel Brat. He is young, skilled, cool, smart and dedicated. His unique collages we are showing at the moment in our Zurich gallery are beautiful yet deep and meaningful. His works ooze artistic mastery and he has all it needs to go far.
[button link="http://www.erartagalleries.com/zurich.html" newwindow="yes"] Erarta Galleries Zurich[/button]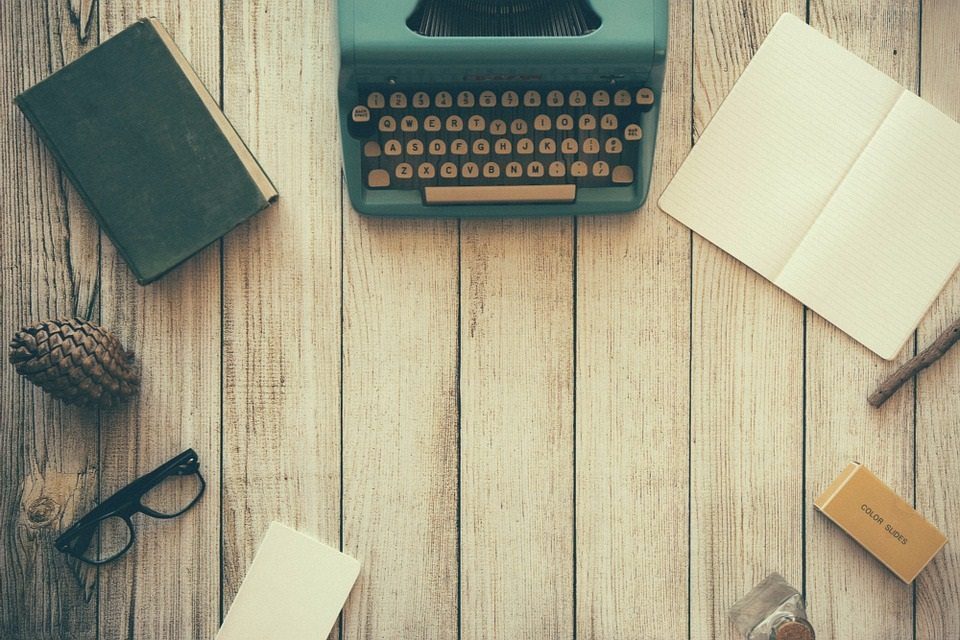 The aim of art is to represent not the outward appearance of things, but their inward significance. – Aristotle