[dropcap style="font-size:100px; color:#992211;"]T[/dropcap]he clue is in the name: DegreeArt.
Galled by the recurrent sight of talented artists peaking with their degree shows, only to lose direction or crumble under the daunting volume of administration, networking, promotion, publicity, marketing, organisation and making-your-own-luck that faces any neophyte artist launching themselves onto London's vibrant (but hard-fought) art scene, DegreeArt's Elinor Olisa and Isobel Beauchamp stepped in to offer a staging post for the new artist on their career path, and a professionally-curated talent font for those collectors in search of art's brightest new sparks. Serendipity indeed.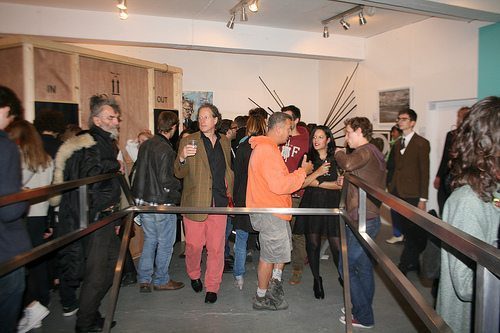 Hanging Offence talks to curator/co-director Elinor Olisa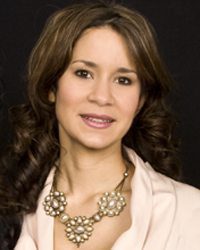 What first drew you to art?
Growing up at school, art was how I learned and understood. History, Politics, Geography, Religion, Literature, Culture and Science are all laid out for you in visual terms and, for me, that has always worked far better than just words for remembering and understanding the world. Art provides the most visual of timestamps. Learning about the often turbulent and always fascinating lives led by the artists drew me in further and I was hooked!
[quote]Art provides the most visual of timestamps[/quote]
How did your gallery start?
It was 2003 and I was finishing my Art History degree at Goldsmiths. My flatmate, Isobel Beauchamp and I were becoming increasingly aware of the vast number of Fine Art students who were holding incredible degree shows that too often became the grand finale as opposed to the launch pad for their careers.
It seemed obvious to us that the missing link was a combination of business training, a community of support and marketing. This was all something we felt we could offer by harnessing the growing power of the Internet.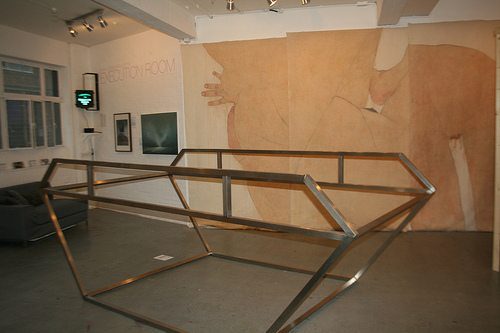 Excecution Room, Signature Art Prize
How did your involvement begin?
Isobel and I ran DegreeArt single-handedly, until 2010 when we chose to raise investment to allow us grow the business further. This brought on board three new Directors from varied backgrounds. Before this we had run the gallery from a live-work space, travelling around the UK holding Pop-Up exhibitions, and then from our first gallery space on Vyner Street.
What is the vision for DegreeArt?
To ensure that talented, graduating artists are provided with support and a platform from which to launch their careers, enabling them to reach audiences who want to access and own affordable, original art. We believe strongly in making art accessible to all and have rejected the traditional approach to selling art.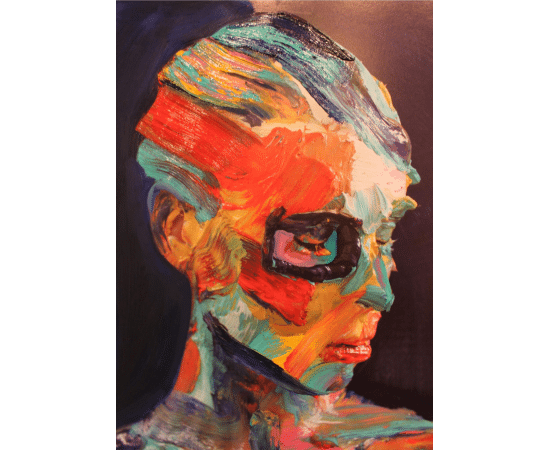 Sophie Derrick 'Small Ultramarine Biologist'
Which artist typifies the vision you have for DegreeArt?
Abigail Box. She is an Art World force to be reckoned with. I have immense respect for her dedication to the development of her practise and equally for her mentoring younger artists. She has built a strong community around her since graduation which is fundamental, and she balances her time in the studio and the business side of things with undoubted success. I admire her work and await every new piece she creates with great anticipation.
What do you dislike most about art?
That certain elements of the Art World feel the need to exclude others by making them feel unworthy of enjoying it. Great art will never require smoke and mirrors to achieve its deserved attention.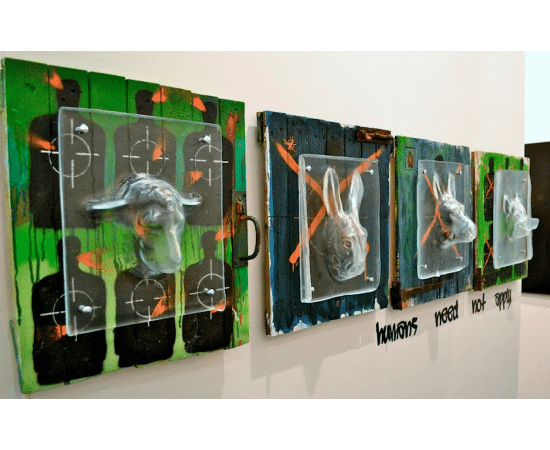 Gonny Van Hulst Humans Need Not Apply
How would you define artistic controversy?
Art is all about personal taste and this is something we are all entitled to express. Because we will never all agree, there will always be controversy in art.
Do you think that controversy in is a positive force in art or a conceptual red herring?
If controversy gets people talking about art that can't be a bad thing but, controversy should not be used to draw attention to the artist, but to a valid message. All too often art that is meant to be 'controversial' is just plain attention-seeking.
[quote]controversy should not be used to draw attention to the artist, but to a valid message.[/quote]
Art can often initially provoke the viewer to feel dislike, but good and clever art that uses shock tactics appropriately can force an issue to be confronted. This is incredibly clever but rare in contemporary art.
What's been your biggest challenge?
We have met, overcome and learned from many, many challenges over the years. If I had to pick just one it would be the ever-present need to block out external 'noise' both directed and indirect, and concentrate on our core goals for the gallery. It is easy to be distracted but much harder to stay on your intended track!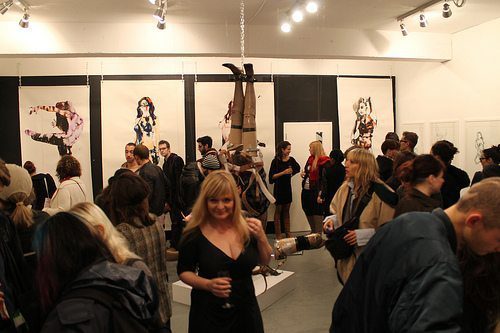 Helen Gorrill Deicide (Installation)
What's been your biggest success?
As we approach our ten year anniversary we are immensely proud of the business which has grown year on year beyond our wildest dreams. However, I would have to say that our biggest achievement is the number of artists DegreeArt has worked with who are now established and working as full-time artists doing what they trained to do, and making a living from their artwork.
Who are you five favourite artists and which pieces of theirs do you admire?
Nick Lord's White Fire, Louise McNaught's Stay True, Laura Fishman's Pink & Green Pour, Sophie Derrick's Woodman #2 and Gonny Van Hulst's Son of a Gun
What does the future hold?
For DegreeArt, exploring and utilising all of the incredible advancements online to allow our artists to reach wider audiences and allow people to access and own their art.
For our artists, we are witnessing a revival in and reinvention of the 'art collective'. Artists working together to achieve their goals which we believe is the way forward.
DegreeArt's Gallery can be found at
12a Vyner Street,
London E2 9DG
[button link="http://www.degreeart.com/"] DegreeArt Homepage[/button]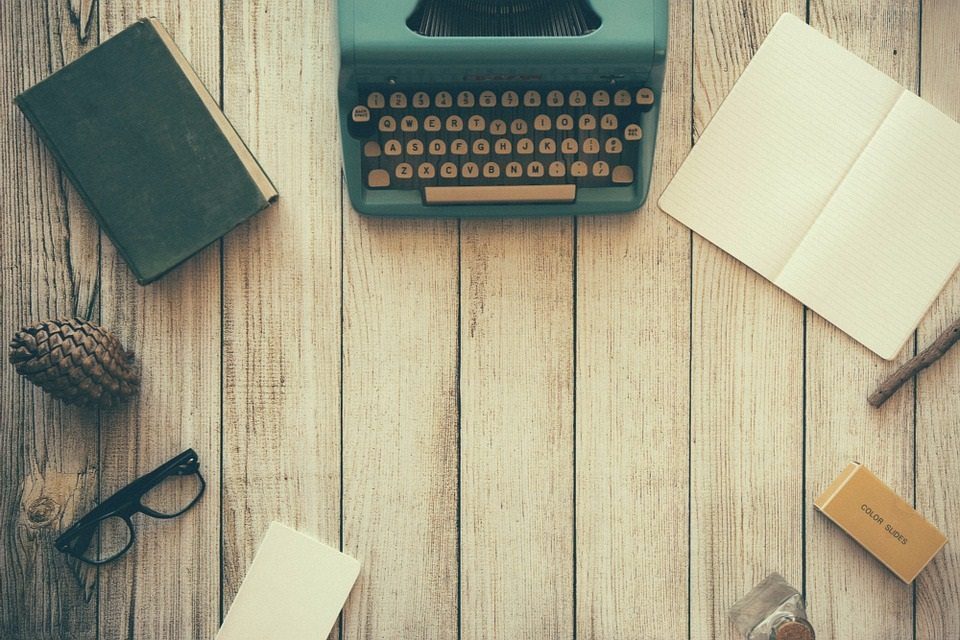 The aim of art is to represent not the outward appearance of things, but their inward significance. – Aristotle