Arts Council England has awarded £257m in long-awaited Covid rescue grants to 1,385 museums, theatres and other cultural organisations across England as part of the UK government's £1.57bn Cultural Recovery Fund.
Substantial grants go to London-based institutions including the Postal Museum (£860,000); the Whitechapel Gallery (£534,000); the Dickens Museum (£222,382); the Chisenhale Gallery (£100,000); South London Gallery (£387,588); Camden Art Centre (£117,575); and the ICA (£789,000), which is yet to announce a re-opening date.
Major regional recipients include the Yorkshire Sculpture Park (£804,013); the Whitworth in Manchester (£428,223); the Watts Gallery Trust in Guildford (£421,980); the Bluecoat in Liverpool (£63,250); the De La Warr Pavilion in Bexhill (£657,713); and Sheffield Galleries and Museums Trust, which was awarded £500,000.
Museums run by Brighton and Hove city council will benefit from a £990,000 grant. York Museums Trust, which announced earlier this year that it is consulting staff regarding possible redundancies, receives £850,000. The funding enables the trust to keep York Castle Museum, York Art Gallery and York Museum Gardens partially open until spring next year, says chief executive Reyahn King.
The Mary Rose Trust, the charity that runs the historic battleship site in Portsmouth, was given £655,304. "The grant from the Cultural Recovery Fund, through Arts Council England, is literally a game changer. It recognises the Mary Rose as one of the crown jewels of British culture that the fund was determined to save and means that the Trust will now make it through the financial year," says Helen Bonser-Wilton, the chief executive of the Mary Rose Trust.
Art Night, the free contemporary art festival that takes place each year in a different London borough, received £74,054, which co-founder Philippine Nguyen says enables the team to move forwards with the fifth edition scheduled for summer next year. "We're a small charity, but our activities have a big impact on our sector, audiences, freelancers and the ecosystem we work within. This grant will go straight into supporting our team of producers and artists to come back and help us drive forward Art Night 2021," she says.
Commercial galleries have also benefitted; Arcadia Missa gets £50,000 while Seventeen Gallery, another London venue, received £60,000. The British government announced earlier this year that commercial arts organisations, including galleries and art fairs, are eligible to apply for its rescue package.
This announcement relates to round one of grants applications under £1m, says ACE. Round two regarding further grants under £1m, grants of more than £1m, and the Capital Kickstart and Repayable Finance programmes are due to be announced. What happens once government funding runs out during the next financial year remains a cause of concern for the sector.
Source: The Art Newspaper
Image: KAWS, Along The Way, 2013, at the Yorkshire Sculpture Park in 2016. Photo © David Dixon.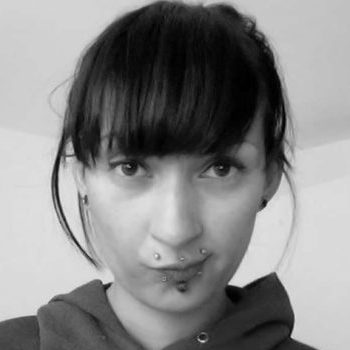 Naila Scargill is the publisher and editor of horror journal Exquisite Terror. Holding a broad editorial background, she has worked with an eclectic variety of content, ranging from film and the counterculture, to political news and finance.