[dropcap style="font-size:100px;color:#992211;"]T[/dropcap]he Artsphere, a new online platform for collecting emerging art, launches their second initiative, Art for Atzin. Showcasing Mexican artists, the initiative aims to raise money and awareness for Atzin, a Mexican non-profit that assists rural people, particularly indigenous women, to attain better life opportunities, stronger cultural wellbeing, and greater self-sufficiency with more peaceful governance.
Works by Prince Láuder, Vero Villarreal Sada, Carri Fernanda, and Alana Burns among others are available for purchase on The Artsphere's Instagram. Five new artists will be joining on the 1st of each month throughout the initiative.
The Artsphere was founded by London-based women Samantha Picard and Ines Hutchinson Uzielli. Their inaugural initiative, Art for Now, Art for Good, raised funds and awareness for Gingerbread, the UK's leading national charity for single parents. Featuring artists Alexandra Grounds, Riikka Hyvönen, and Sarah Emily Porter among others, it was met with resounding success, and Art for Atzin aims to continue the focus on emerging artists benefitting social causes.
The idea to support Atzin sprang from the continuing and overlooked effects of COVID-19 on impoverished communities in developing countries. Atzin supports the Nahua villagers of Tlamacazapa, where many children are malnourished and most villagers earn their living by weaving palm baskets. Families depend on tourists' purchases for income, however Mexico's coronavirus cases are increasing daily and there are no signs of a downward curve. With no tourism and poor education, household food reserves are now exhausted and food prices have soared, leaving these families extremely vulnerable.
Co-founder Samantha Picard says, "I believe that art allows us to examine what it means to be human and serves both as a reflection and respite from societal stresses. We want The Artsphere to provide a space for art to be synonymous with social change, and we believe that now more than ever this can be done more inclusively and effectively using the power of Instagram. As young women navigating the start of our careers, Ines and I want The Artsphere to grow organically with our emerging artists and with that, benefit communities in need."
Art for Atzin runs from 1 October 2020 – 1 March 2021. The works can be viewed at The Artsphere's Instagram here.
Image: Prince Lauder, Frida, 2019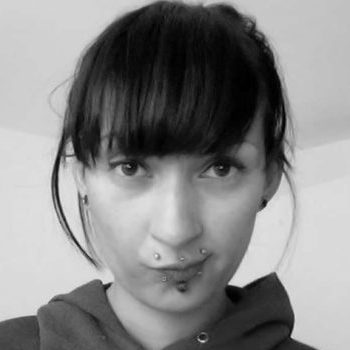 Naila Scargill is the publisher and editor of horror journal Exquisite Terror. Holding a broad editorial background, she has worked with an eclectic variety of content, ranging from film and the counterculture, to political news and finance.