Pioneering death metal band from Sweden, Entombed A.D.  are currently touring the fleshpots and fleapits of Europe on the release of their second studio album Dead Dawn.
Trebuchet's Marianne Pink knocks back a beer at Camden's Underworld with guitarist Nico Elgstrand.
---
So Dead Dawn is the second album you guys released under the synonym Entombed A.D. Is there anything the band have been aiming to do differently?
Not consciously at least. Entombed is the form I started out on and as far as I'm concerned, that's the form I'm on now. The only thing maybe is that we became more organised, we have a better sequence of doing things now.
What bands would you say have influenced the band the most? Considering the massive line up change and the adding of the 'A.D'.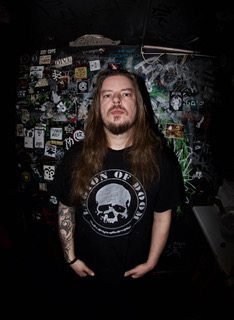 Back in the day what got us going is different to what gets us going today. Black Sabbath always comes to mind as an oldie, which sounds a bit pathetic as a response but it is true. I have to say though that new Metallica album that was just released was a lot like an old school Metallica album, so in a scene like today's its good to still be naming them still.
What can you tell me about the song writing process? Is it a democracy or is there one main veto?
It depends on who is coming with the main embryo for the song. If someone has the idea of it then he gets to be the mentor or the judge of the thing. He would say "Well its supposed to be a ballad and you're turning it into punk song". He the only one who gets the veto. If you only have part of the thing we would 50/50 it, everyone would participate.
What are you're pre-gig rituals? Any sacrifices? Beer chugging?
Hahaha no! Not really, we do like a cheer which is just before we go on. It doesn't matter who is nearby, you kinda get incorporated. Sometimes it can be 20 man strong which is really cool, we just count on four and yell. It's really invigorating.
How's it been touring with thrash legends Voivod?
Yeah its been great. Voivod are an old fave of mine from back in the day so its really cool to go on tour with a band you liked since you were a kid. And also, when you go on tour there's a lot of people and a lot of logistics to work out, there's a lot of hiccups along the way but on this tour its been positively hiccup free. We all get along and everybody's having a good time.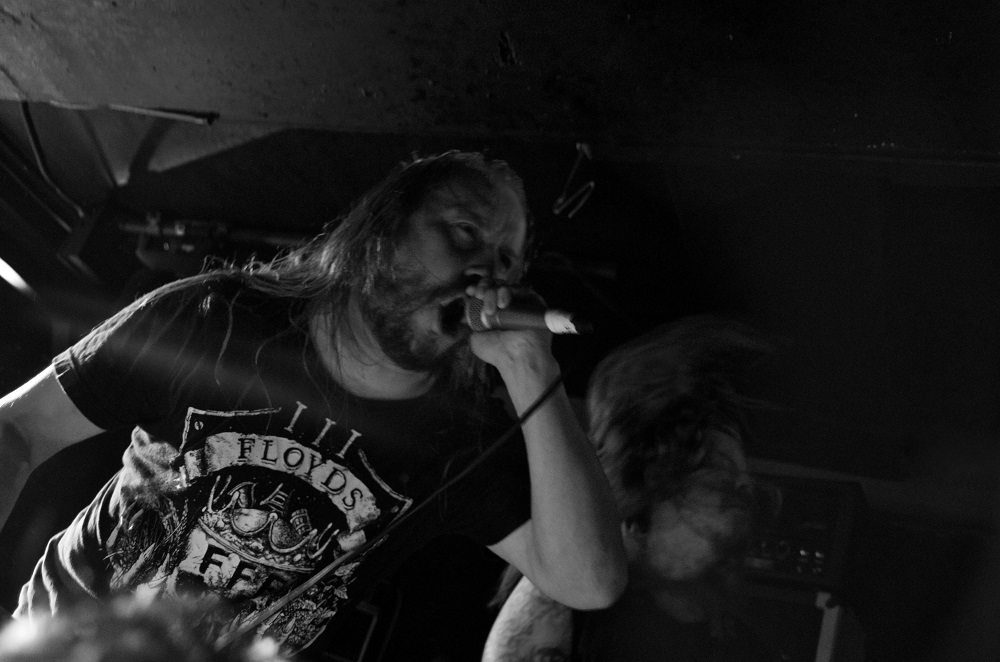 What feedback are you getting on the album?
I'm happy to say that it's been getting good reviews on both sides because usually you get it one way or the other, you get the critics thumbs up and the fans go "nah". It's also really nice to play the songs when you know they really hold up for yourself and for the audience. I'm really happy to say that we all enjoy working with it more and more. It doesn't get boring, 'cause you know it's got to be fun. That's what its all about. I think also that it's a lot about the composition as well. If a song's put together well it will be fun to play, and that's what gives it a quality mark.
If you had to pick five albums to take to the grave?
Jesus Christ! FIVE?!
Three?
Three?! No. I no can do….
I dunno why it comes to mind, but In The Hall of The Mountain King [from Peer Gynt] composed by Edvard Grieg, which is pretty much what Slayer used for their Hell Awaits riff. I dunno why that popped up but I guess its coming with me. Definitely the first Black Sabbath album, and I would most probably bring Master of Puppets, fuck, and Holy Diver. Oh shit, it ends at five! It must end at five!? And that's just the metal! I'd really like to have Defenders of the Faith in there and The Eagle Has Landed and a couple of Mozart you know, just for the chill out hours. But then I'd be ok. Mozart's Requiem of course! And then everything Ennio Morricone has ever recorded, obviously.
I wouldn't mind a few Bob Marleys in there as well to be honest. So yeah, thats about five, right?
And finally, it's been a pretty long tour. Whats the first thing you are going to do when you get back home?
Hang out with my son of course, I haven't seen him in three weeks. I've been talking to him on Skype but I really miss him. He lost a front tooth while I was gone so yeah, definitely the first thing I'll do when I get home.
Photos of Entombed A.D. by Marianne Pink at Camden Roundhouse November 2016